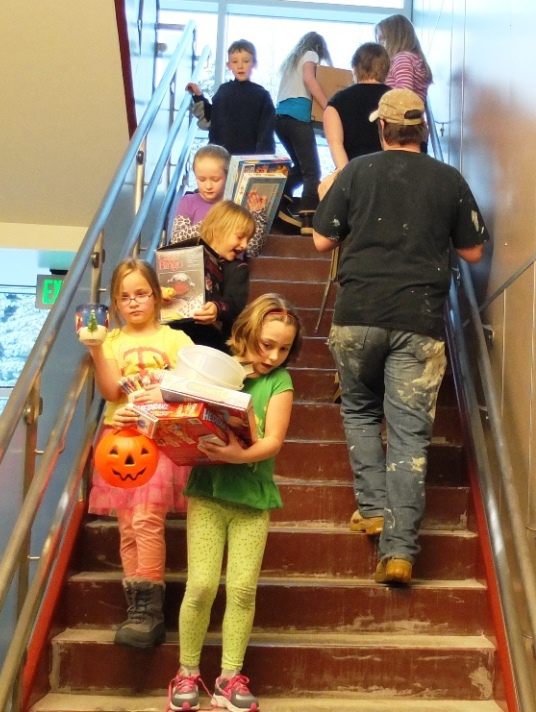 Auke Bay Elementary School students were in new classrooms for the first time Wednesday morning, after months of renovation.
While there's more to do, the first phase of the work is complete.  The move from old to new classrooms began on Friday with help from teachers, parents and other volunteers, and even the kids.
"You can look all around here and there's lots of stuff that we moved," said six and a half-year old Beck Schneider on Friday, standing in the middle of a new classroom at the west end of the building.  Nothing was organized yet, but all the stuff, from pencils to desks, to books and files had been moved.  And the children were proud of their work.
"We moved from a classroom that's way over there that's now empty," Beck said.
That empty classroom will now be renovated.  Phase two of the project gets underway this week, said Catherine Wilkins, the project manager for the CBJ Engineering Department.
"Fannies in seats on the 23rd of January.  That's been our target," Wilkins said.
The three-phase renovation started in late May.
"In phase one, the west third of the building was basically torn down all the way to the foundations and completely replaced," Wilkins said.
 Much of that work was done after school started.  And for kids like Beck, it was a great learning experience.
"Well, we saw lots of construction going, and when we were going out and in we saw lots of big trucks that had sand and lots of different material in them," he said.
Beck's mother, Leann Thomas, volunteered to help move and settle the new classroom.  She attended Auke Bay School when she was a youngster.
"I went to school here during the years that it was sinking and we moved to Glacier Valley," she said. "So I kind of feel like it's fun that he's in the year that it gets totally remodeled and he gets to move to the new part of the school."
Auke Bay Elementary School was built in 1968 on pilings in glacial till and blue clay soils.  While there has been subsidence over the years, in the current renovation heavy structural timbers have been replaced with steel and other stronger materials, Wilkins said.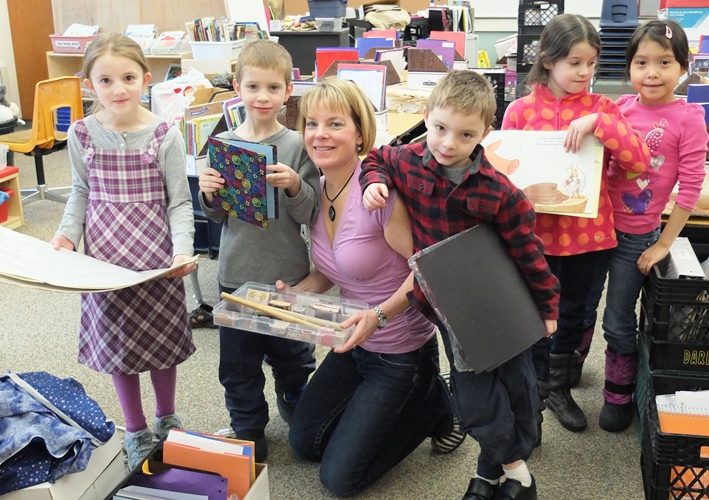 "The structural engineer made certain that this new structure is lighter.  It weighs less than the old building.  So we will not see additional subsidence," she said.
When the project is complete in August, Auke Bay will look and feel like a brand new school.  All mechanical and electrical systems, windows, doors, and interiors will be replaced; the school even has new water and sewer lines.  A ground source heat pump will save the school district thousands of dollars in heating costs.
Beck's first grade teacher, Paula Kalbrener, was glad to start Wednesday in a big new classroom. The old was "terribly drafty.  The ceilings were all buckled and some of them had to be held up with a support to keep them from falling," she said. "It was pretty crummy."
Lori Hoover is in her sixth year as principal and has no complaints about being in a construction zone.  Her office, the library and a classroom in the east wing won't be finished until school starts next fall.  She said the structural transformation is especially satisfying.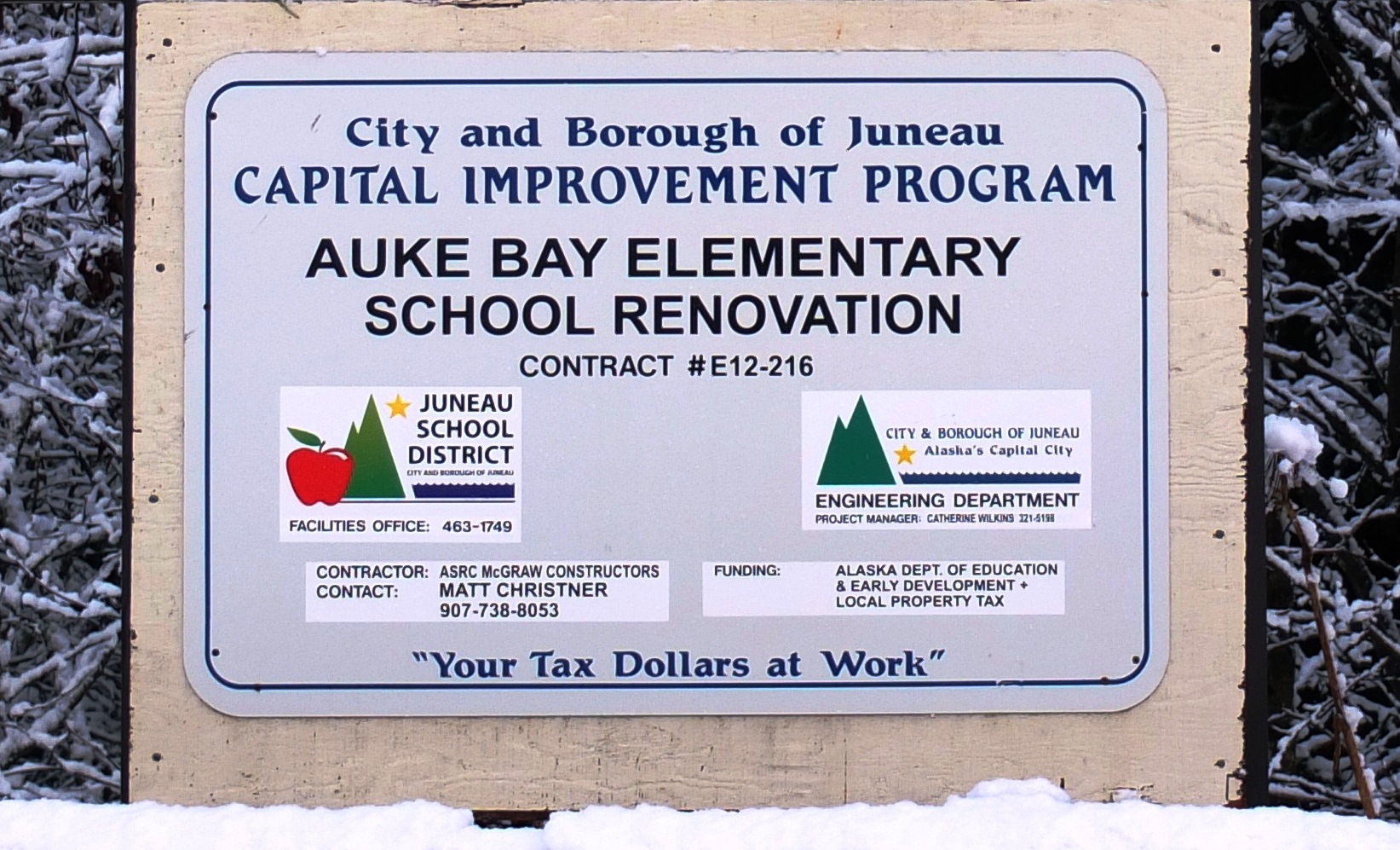 "You know the old school is kind of on two and a half levels and they actually raised it, so now we're just two complete levels instead of extra sets of stairs," she said.  "We had a lot of odd spaces, you know, from different remodels over the years that were somewhat dysfunctional and so all that's been cleaned up so every space has a use."
Juneau voters in 2010 approved $18.7 million in general obligation bonds for the Auke Bay Elementary School project.  A year later, voters approved $1.4 million in bonds for the ground source heat pump.  The state will reimburse the city and borough for 70 percent of construction costs through the School Construction Bond Debt Reimbursement Program.