Juneau received 6.69 inches of rain in June.  That beats the previous record of 6.22 inches in June 1996, according to the National Weather Service forecaster Richard Lam.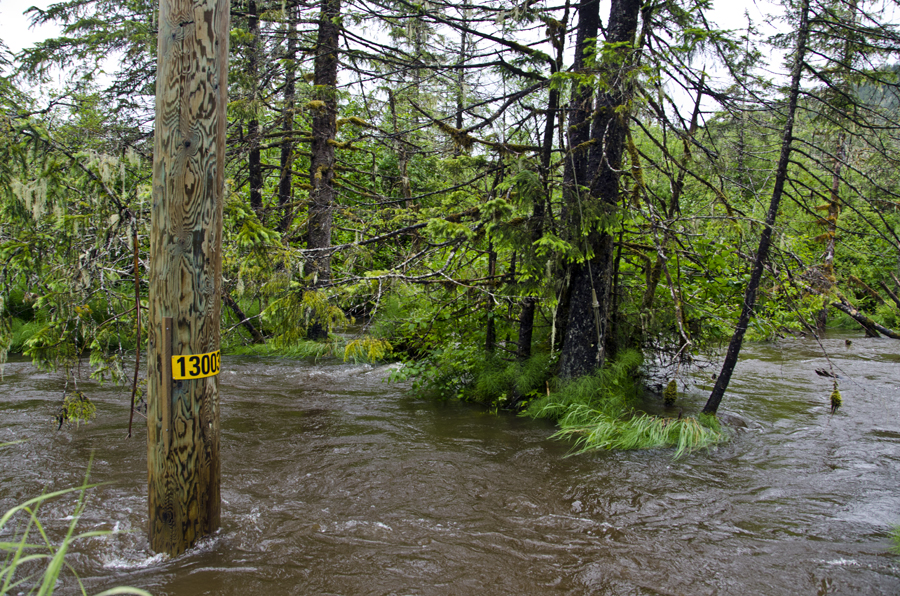 Due to the rainfall and near constant cloudy weather,  Juneau was nearly three degrees cooler than normal in June.
"We didn't get much sun this past month," Lam said, a fact not lost on most capital city residents.
The National Weather Service's preliminary records for June recorded 23 cloudy days, 6 partly cloudy days and just one clear day.
The heaviest day of rain was on Friday, June 29 when 1.82 inches fell.
The steady rain prompted a flood advisory for Montana Creek in the Mendenhall Valley on Friday afternoon.  The creek rose rapidly Friday morning with the heavy rain and crested in the afternoon at 14 point 3 feet, a little more than a foot shy of flood stage, according to Edward Liske, at the National Weather Service Juneau office.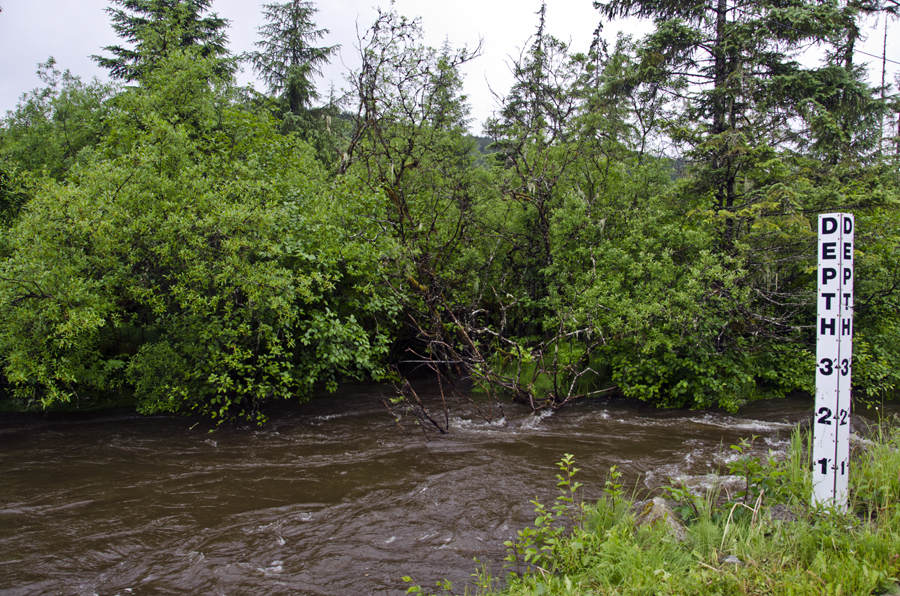 Since midnight, he said Juneau rainfall had ranged from about three-quarters of an inch to nearly an inch and a half of rain, depending  on location. The airport got 1.41 inches and the weather station off the Back Loop 1.46 inches.
As of 5 p.m. Friday, Liske said Mendenhall River and Mendenhall Lake hadn't responded much to the rain event.   Jordan Creek in the valley had risen from 7.5 feet to 9 feet at 5 p.m.