New planning rules for national forests will have little immediate impact on Southeast Alaska. But they could mean some changes for Southcentral forest lands.
Federal Agriculture Secretary Tom Vilsack today released an environmental impact statement needed to finalize the rules. They call for stronger protections for forests, water and wildlife, while supporting rural economies.
Alaska Regional Forester Beth Pendleton says the rules describe the type of restoration and watershed protection already underway in Southeast's Tongass.
"The new real strength of this planning rule is that focus on collaborations and utilization of best science in that revision process," she says.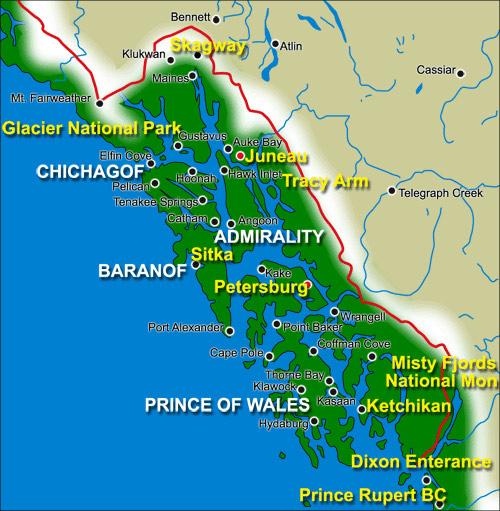 The rules spell out priorities for forest management plans.
Pendleton says the Tongass plan is not due for a full-scale update until 2018. But Southcentral's Chugach will be revised in the next two or three years.
"We will be doing that under a new, more modern planning rule that I believe is going to better reflect science, public values and knowledge on how to create and implement more effective land management plans," she says.
The rules also say the plans should address climate change's impacts on the forests.
Agriculture Secretary Vilsack, who oversees the national forest system, says the new rules should help nearby towns and cities.
"We know these communities rely on the forest for jobs, clean air and clean water. We believe that this framework will take their concerns into consideration. We also believe that if an amendment or a change is required, it will take less time and less money to accomplish that change than under previous efforts," he says.
The Agriculture Department oversees 193 million acres of forest nationwide. Southeast's Tongass has about 17 million acres and Southcentral's Chugach has about 5.5 million acres.
Watch a video on the rules by U.S. Forest Service Chief Tom Tidwell.