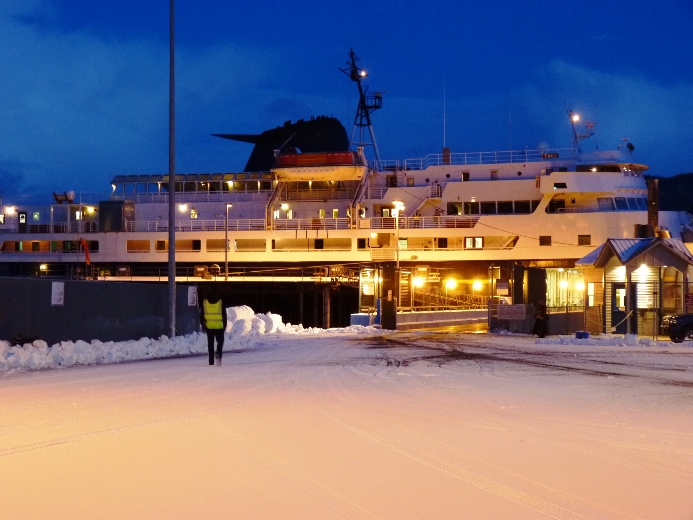 The ferry Taku may be back in action on Thursday, after its second breakdown this month.
The 370-passenger ship was tied up in Juneau Sunday night due to a problem with its propeller control system. Officials then cancelled a roundtrip sailing to Prince Rupert.
Marine highway chief Mike Neussl says the Coast Guard determined the Taku was not safe to sail.
"There are two systems for the two different propellers so that there is redundancy. If one of them fails, the other could control both," Neussl says. "But we will not be allowed to operate with one controlling both shafts. Because if it fails, then there is no control and a loss of propulsion, which is obviously a bad thing in the restricted waters of Southeast Alaska."
The Taku stopped sailing about a week and a half ago after a hairline crack was found in its hull. It returned to service after being patched up. Neussl says the two problems are not connected.
He says repairs should allow the Taku to resume its route Thursday afternoon. But Petersburg, Wrangell and Ketchikan lost port calls. The ferry Matanuska filled in with a stop in Kake.
Officials also cancelled the ferry LeConte's Juneau-Haines roundtrip today (Tuesday) for equipment maintenance and testing. They say it should resume sailing Wednesday.
The Taku's controllable-pitch propeller system is a little like a hydraulic transmission.
"Instead of varying the revolutions per minute of the engine, or the speed of the engine, you change the pitch on the propeller blades to increase or decrease thrust or propulsion," Neussl says. "So the hydraulic system had contamination, had a mechanical problem in it. That's being taken apart, analyzed and assessed for repairs."
The 350-foot-long Taku is almost 50 years old.