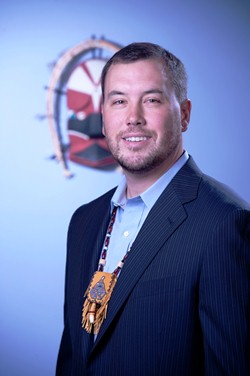 SEARHC has a new president.
The SouthEast Alaska Regional Health Consortium has hired Charles Clement as its new President and Chief Executive Officer.
Clement replaces Roald Helgesen, who leaves at the end of the month to become CEO of the Alaska Native Tribal Health Consortium.
Clement will start the job in February and will be based at the SEARHC campus in Juneau, but he'll oversee the entire consortium, which includes Mt. Edgecumbe Hospital in Sitka.
SEARHC General Counsel Ken Truitt will serve as interim president between Helgesen's departure and Clement's arrival.
The SEARHC Board of Directors announced the hire late Thursday afternoon.
Clement is currently vice president of operations and the chief operating officer for the Southcentral Foundation in Anchorage. The Foundation and Tribal Health Consortium jointly own and manage the Alaska Native Medical Center.
Clement is Tsimshian and Athabascan. He graduated from Metlakatla High School, completed his bachelor's in economics and political science at Northern Arizona University, and has a Masters of Public Administration from the University of Alaska Anchorage.
In a SEARHC news release, Clement says he's looking forward to moving back to Southeast Alaska.