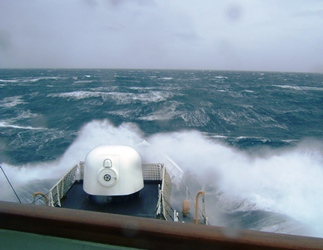 Alaska news has been full recently of stories about the huge storm that battered the state's west coast last week.
While the U.S. Coast Guard Cutter Sherman figured prominently in helping a nearly disabled catcher-processing ship, those reports had few details.
The Sherman's Commanding Officer, Captain Joe Hester, is fond of telling sea stories. Hester recounted a number of them when the cutter stopped in Juneau in September on its way to the Bering Sea for a three-month patrol.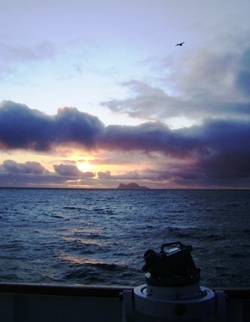 As the big storm developed over the Bering last week, KTOO checked in by email. After the storm had subsided and the crew of 180 had had a good night's rest, Capt. Hester followed up with a phone call. Rosemarie Alexander brings us the rest of the story of the Rebecca Irene.