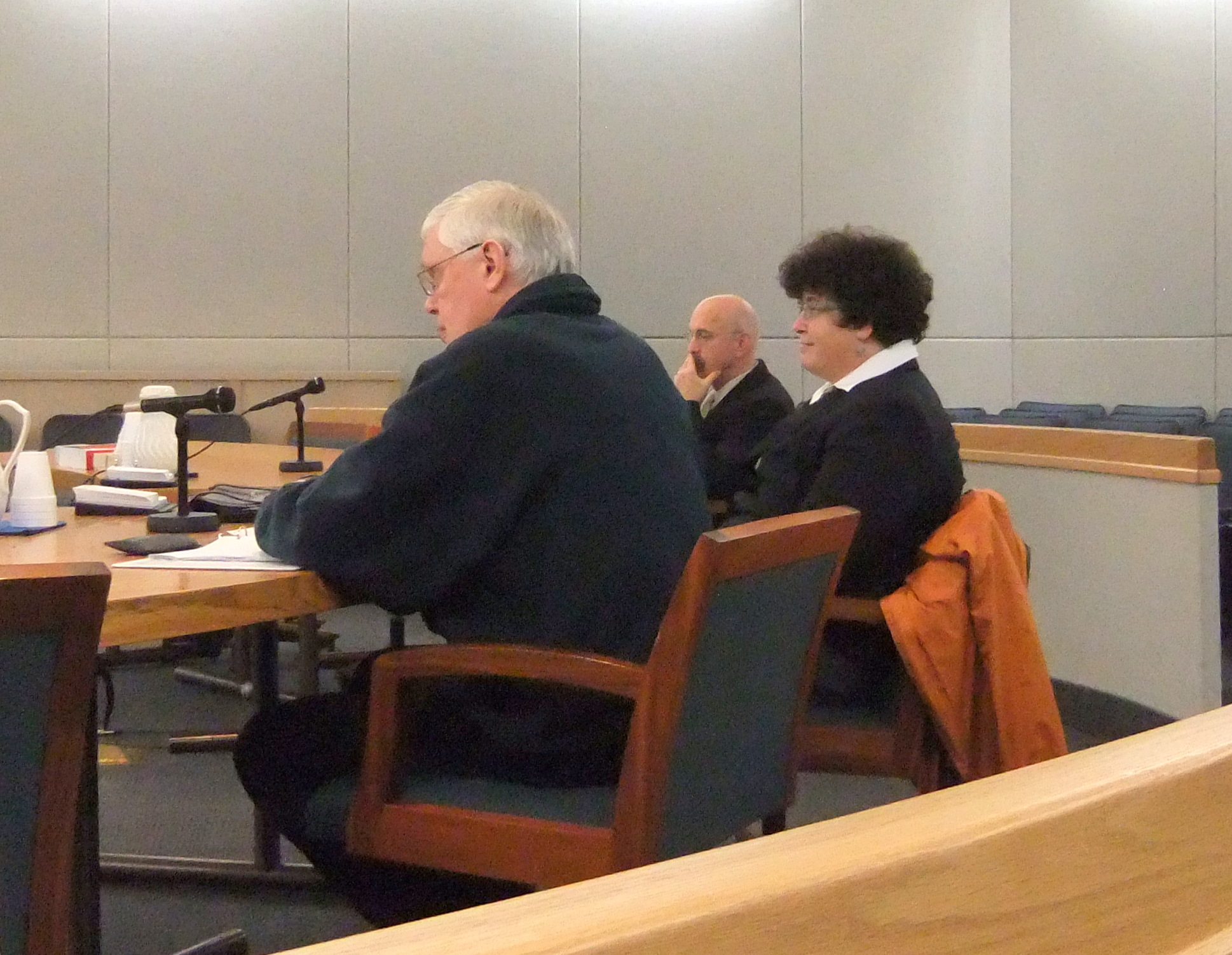 A Tee Harbor man who was accused of feeding as much as 19,000 pounds of dog food to black bears over two seasons will avoid jail time, but he'll have to pay a hefty fine and somehow help state biologists with their bear tracking or attractant mitigation efforts.
Arnie Hanger, 66-years old, appeared before Juneau District Court Judge Thomas Nave on Wednesday afternoon. He pled guilty and was immediately sentenced on a single consolidated charge of intentionally feeding bears during the summers of 2009 and 2010. Hanger was sentenced to ten days in jail with all ten days suspended. Twenty-five hundred dollars was suspended from a $5,000 fine, but there's also $1,500 restitution that he must pay to the state for the potential euthanization of two collared bears. That's $4,000 to pay, plus 80 hours of community work service, and two-years probation.
Hanger was initially charged with three misdemeanor counts of feeding game and one count of reckless endangerment stemming from two years of feeding dog food and birdseed to bears and coyotes in his yard. The remaining charges for feeding the coyotes and reckless endangerment are being dropped.
"All I can say is I appreciate you taking the time to deal with this," Hanger said as he addressed his comments to Judge Nave. "Other than that, I have no comment."
District Attorney Dave Brower compared the case and Wednesday's sparsely attended court hearing to a recent case concerning the poached two black bears and a black wolf nicknamed Romeo.
"As far as fish and game goes and danger, this is a more egregious case," said Brower. "It's a more serious case."
Defense attorney Kevin Fitzgerald described Hanger as a retired mechanical engineer who took up the hobby of photography and photographing bears.
"He is kind and gentle soul and he is a good man in every sense of the term," said Fitzgerald during comments made over the phone.
But Judge Nave hoped that Hanger realized the consequences of his actions, habituating the bears to dog food and possibly causing them to lose their fear of people.
"Hopefully, you realize that what you were doing was making them dependent," said Nave.
The community work service may be specifically tailored to Hanger's case. Brower read a message from Department of Fish and Game's Ryan Scott, the biologist everyone calls when it comes to bears in northern Southeast. Scott said he'd be willing to work with Hanger on a form of public service program focusing on improper storage of garbage, food, and other bear attractants.
"I believe there is a lot of credibility when there is person who is involved in something like this conveys a message to the people," Scott wrote.
According to court documents, Alaska Wildlife Trooper Sargeant Matthew Dobson says he found 382 empty dog food bags in one room after executing a search warrant at Hanger's home in May. Dobson explains that Hanger eventually admitted feeding as many as fifteen bears a year. Each of those bags of Atta Boy dog food was fifty pounds and Dobson says Hanger admitted feeding a bag a day from April until mid-November.
One of those bears was a sow that Hanger allegedly named 'Mrs. White' as early as six years ago. During a recent visit, 'Mrs. White' had two cubs in tow. Investigators claim they saw two lactating sows at Hanger's residence, suggesting that another generation of bears have already been habituated to taking handouts.
Dobson notes several bear and human encounters in the area in his report to prosecutors. There was at least one accident between a bear and vehicle in Tee Harbor and two near misses. One nearby resident reportedly essentially becoming trapped in the crawl space of his house after two curious bears approached. They were not aggressive toward the homeowner, though.