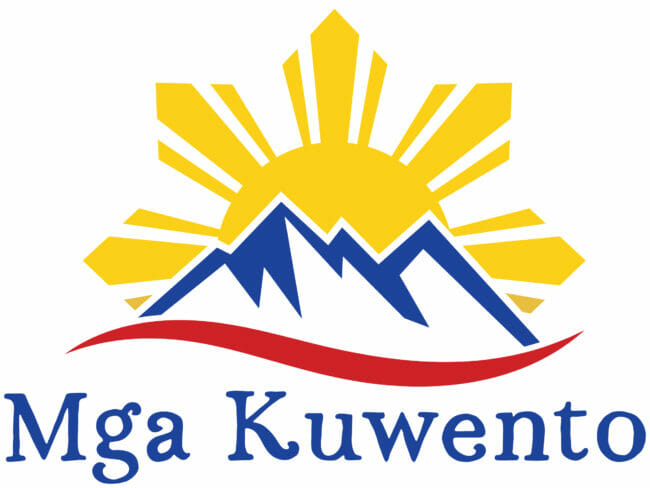 For the better part of this year, our newsroom has been working on a podcast series about the Filipino experience in Juneau. We're very excited to share it with you.
Mga Kuwento — "the stories" in Tagalog — is the brainchild of Executive Producer Tasha Elizarde. Tasha grew up in Juneau and spent a lot of time thinking about her own experience as a Filipino American in Juneau when she started working with us as a community engagement fellow. In order to tell that story and the larger story of how Filipinos came to be Juneau's largest immigrant population, she conceived not only a podcast series, but an exhibit at the Juneau-Douglas City Museum recognizing the history and contributions of a community that is too often overlooked and a community event bringing Juneau together to celebrate.
Here is the inspiration behind Mga Kuwento in Tasha's own words:
"I was young when my grandmother passed, but it's through Mga Kuwento that I have learned how she scolded kids causing mischief in the Hall and helped Filipino families settle in Juneau when they first migrated. Her story, as well as the stories of the thousands who've shaped Juneau over the last century, are quickly being forgotten.
Mga Kuwento is an effort to dig up these stories and bring them to light again. Our podcast, exhibit and weekend celebration are a declaration of our dynamic identity, and an invitation for the greater Juneau community to celebrate our part in history."
For the podcast, we delved into different aspects of the Filipino experience — the economic and social reasons people came to Alaska in the first place; the relationship between the Alaska Native and Filipino communities; the role of Juneau's Filipino Community Hall as a place to celebrate and remain connected to home; efforts to maintain cultural connections to the Philippines today.
We're extremely proud of this project, and grateful to Tasha for her leadership and vision. We're also grateful to the many people who shared their time and experiences to help inform the project, and to the community partners who helped make it a reality.
I hope you'll listen and join us in lifting up the stories of our neighbors and fellow Alaskans during Filipino American History Month.
Here are the dates to remember: 
NEW PODCAST LAUNCH | Oct. 6: The newest KTOO podcast, Mga Kuwento, premieres. Listen on your favorite podcast app or find it on ktoo.org.
EXHIBIT OPENING | Oct. 6 from 4 to 7 p.m.: An exhibit showcasing photos from the 1920s, parade and dance costumes, family mementos and art runs through November 22 at the Juneau-Douglas City Museum. Join us for a First Friday celebration featuring Filipino desserts by local chefs.
COMMUNITY CELEBRATION | Oct. 7 from 12 to 5 p.m.: The entire community is invited to join Filipino Community, Inc. for food incorporating Filipino flavors, cultural workshops, live music and a historical installation at the Filipino Community Hall, 251 South Franklin Street.