From the time she was a small child, Pauline Kookesh Duncan always wanted to be a teacher. But she had no idea she she would grow up to pioneer children's books and teaching materials using the Tlingit language and culture.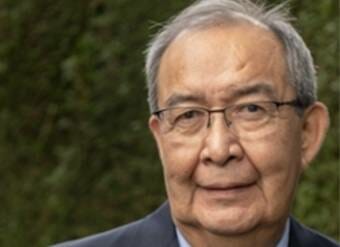 Gordon Jackson's dream was to be a high school basketball coach — and while that didn't happen, he was team player for a number of Alaska Native causes.
On this Friday's Juneau Afternoon, we'll celebrate the honors bestowed upon them by the University of Alaska Southeast – Duncan's honorary Doctorate of Education and Jackson's award for meritorious service. They will be recognized in a virtual ceremony that will be held on Sunday, May 2 at 3:00 p.m.  http://uas.alaska.edu/commencement
Also on today's show, the ROAR women's conference and the "Move for a Cause" fitness program.
And something for you bird watchers: what you can see at the Eagle Beach Hiking Trail.
Listen to the whole show:
Part 1. Pauline Kookesh Duncan talks about her honorary doctorate.
Part 2.  Douglas Osborne and Sherri Patterson from SEAHRC talk about two events — the ROAR women's conference and the "Move for a Cause" fitness program.
Part 3.  Gwen Baluss and Elizabeth Solger from the Juneau Audubon Society talk about some of the latest migratory birds to arrive in Juneau this week, including the Arctic Tern.
Rhonda McBride hosted Juneau Afternoon on Friday, April 30, 2021. Juneau Afternoon airs live at 3:00 p.m. on KTOO Juneau 104.3, online at KTOO.org, and repeated at 4:00 p.m. on KRNN 102.7.