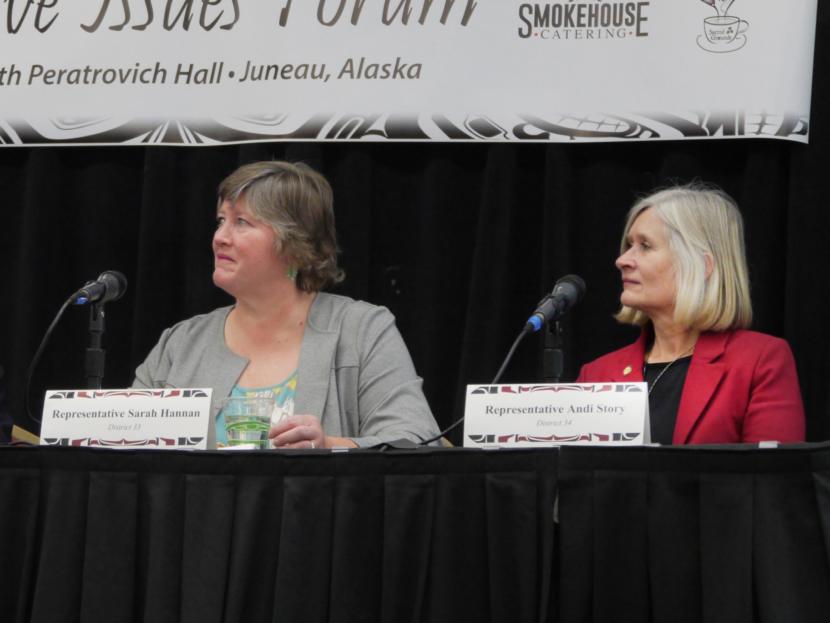 Juneau Reps. Andi Story and Sara Hannan say they plan to seek reelection to the Alaska House of Representatives next year.
Both Democrats won their seats a year ago and are part of the bipartisan House Majority Coalition.
Story was elected to represent House District 34, replacing Democrat Justin Parish. Her district includes the Mendenhall Valley, Auke Bay and Out the Road.
Story co-chairs the House Education Committee. She said she's eager to continue working with fellow lawmakers to find spending solutions.
"Alaska's in such a critical juncture, and I really want to continue to help us figure out how we're going to be able to pay for what we value," Story said.
Hannan represents House District 33. That includes Douglas, downtown Juneau, Gustavus, Haines and Skagway. Hannan confirmed Tuesday that she registered her reelection campaign last week.
Speaking from Washington, D.C., where she is attending a conference for women in government this week, Hannan said she has not heard about any potential challengers yet.
"I expect there will be," Hannan said. "That should be the expectation, you know, that it's never a given. This is a job you're constantly interviewing for with your voters to try and keep."
Juneau Sen. Jesse Kiehl was elected at the same time as Story and Hannan, but his four-year term means he's not up for reelection until 2022.
The state Democratic primary is Aug. 18, 2020. The general election is Nov. 3.
This story has been updated.