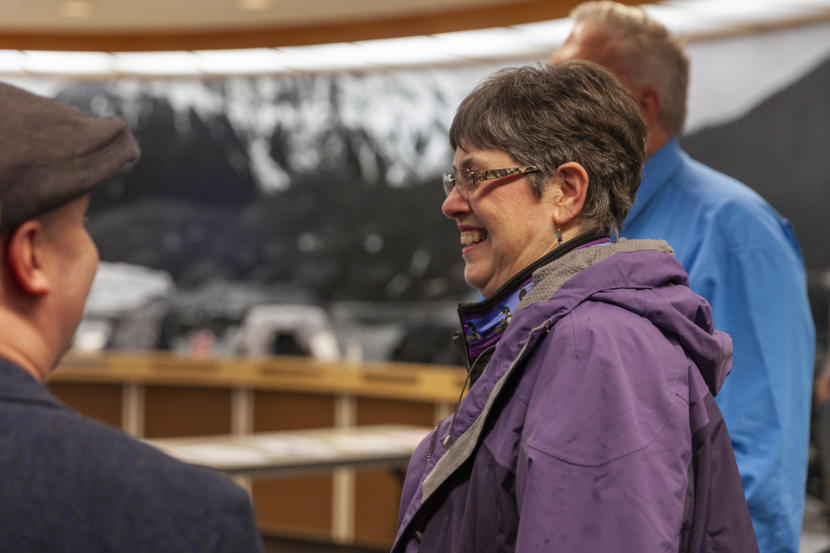 Unofficial results show a clear front-runner in the election for Juneau School District Board of Education.
Retired elementary school teacher Deedie Sorensen earned not only the most votes overall on election night, but the most votes in each precinct.
Sorensen was at Juneau City Hall as the final precincts were reported. She said the results left her surprised, excited, humbled "and pleased that, you know, people think that my experience will be valuable on the school board."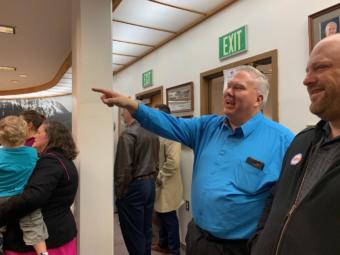 Sorensen taught in Juneau elementary schools for 35 years before retiring. She has a master's degree in education from Eastern Montana College, now called Montana State University Billings. She currently works part-time in medical reception and billing.
The top two finishers will each earn three-year terms on the school board. Behind Sorensen, it was a close race between Emil Robert Mackey III and Martin Stepetin Sr.
Tuesday's results showed Mackey with a 187-vote lead. But with more than 2,000 absentee and questioned ballots still to be counted, Mackey's not celebrating yet.
"I'm happy, but it's not over yet," Mackey said.
Stepetin, who came to City Hall after wrapping up his watch party, said he was happy with the numbers on election night.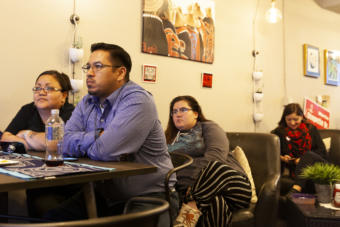 "For a first-time campaign, I would like to think I did OK here, you know? I'm really happy with the amount of votes I pulled off today," Stepetin said.
The city hopes to certify the results by next Tuesday, Oct. 8. Stepetin and Mackey both said if the other is elected, he'd make a great school board member.
Mackey previously served on the Juneau School Board from 2015-2018. He has a Ph.D. in public policy with a concentration in higher education policy from the University of Arkansas and a master's degree in education from the University of Alaska Fairbanks.
Stepetin works for the Central Council of Tlingit and Haida Indian Tribes of Alaska as a caterer and courier driver. He has four children in the Juneau School District.
Unofficial results showed Bonnie Jensen in fourth place. Jensen, who grew up in Juneau, is an accountant at the Alaska Department of Fish and Game.
The two newly elected members will be sworn in at the next school board meeting on Oct. 8. They'll replace outgoing board members Dan DeBartolo and Steve Whitney.
This story has been updated.
Juneau School Board candidate profiles