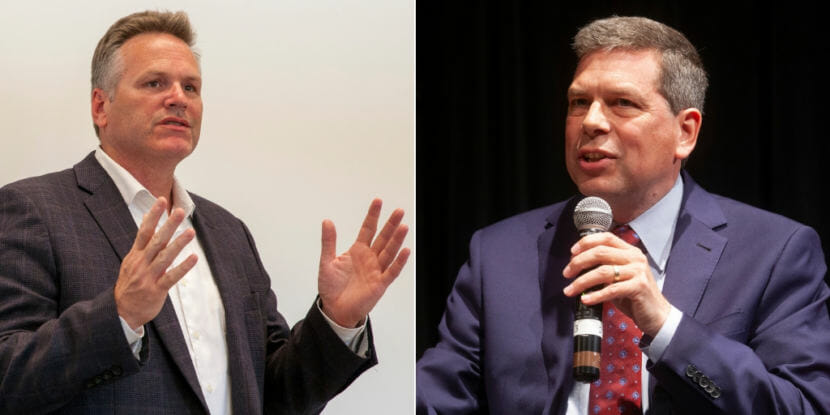 New poll results show a much closer race for governor after independent Gov. Bill Walker suspended his campaign.
Pollster Ivan Moore of Alaska Survey Research found Republican Mike Dunleavy is leading Democrat Mark Begich by 4.6 percent, 48.3 percent to 43.7 percent.
The poll was taken Friday through Monday.
Dunleavy led in a poll taken a week earlier by 17 points, in a three-way race that included Begich and Walker.
Moore's latest poll results say that 5.3 percent of voters plan to vote for Walker, even after being told that Walker ended his campaign and endorsed Begich.
The poll results say that if Walker actively campaigned for Begich, it wouldn't help him. Begich lost ground to Dunleavy in a question about how Alaskans would vote if Walker actively campaigned for Begich, talking particularly about the gas line.
Libertarian candidate Billy Toien was not included in the poll.