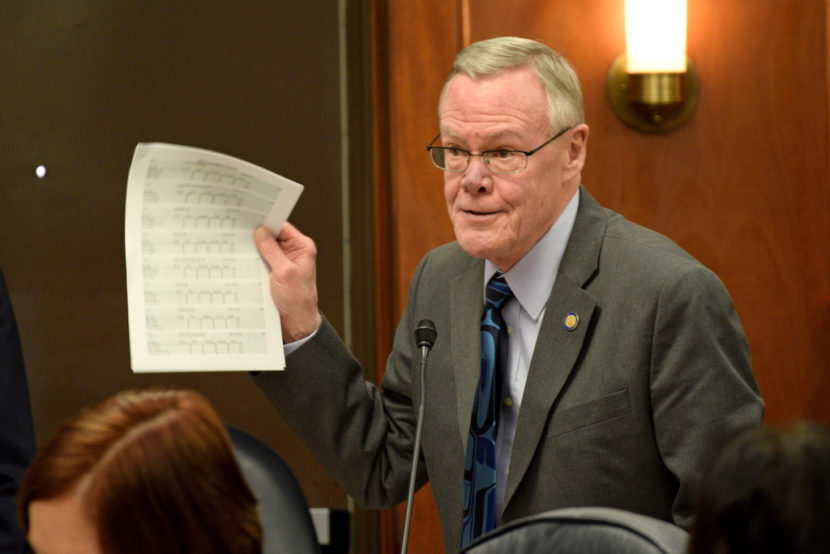 Updated | 12:26 p.m. Tuesday, Feb. 6, 2018
Alaska Sen. Dennis Egan says he won't seek re-election this year but plans to serve out his term.
The Douglas Island Democrat made the announcement on the radio station he once owned.
The 70-year-old Douglas resident said he has health issues including a diagnosis of multiple sclerosis, which has given him severe vertigo that makes it hard to travel.
"Driving across the bridge, no problem," Sen. Egan said Tuesday during a live conversation with KINY-AM's Pete Carran. "But if I go down to the docks and the motion of the channel or whatever, it just drives me crazy."
Egan said he won't seek re-election because it's difficult to visit the communities he represents.
"I don't think it's fair to my constituents in Haines, Skagway, Gustavus, Klukwan, even the night-watchman at Excursion Inlet, it's not fair to them," he continued. "Because I have a heck of a time traveling and I can't visit those communities. It's not fair to those folks."
So far the only person to file a letter of intent to run for the seat is Larry Cotter.
The 65-year-old resident of Thane near Juneau is retiring as CEO of the Aleutian Pribilof Island Community Development Association.
Cotter has been registered as both a Republican and Democrat but says he'll run as an independent.
"I've looked at what political parties have been doing over the past several years in both the Congress and at the state levels and it's pretty hard to tell what parties stand for anymore," Cotter said Tuesday.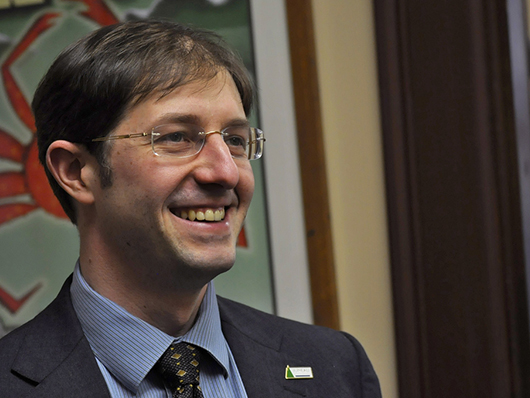 Another possible contender is Egan's own staffer Jesse Kiehl. The 41-year-old Juneau Assemblyman is a registered Democrat and said he's considering a run if there's enough interest.
"I still have a lot of a listening to do and a lot of considering to do and I've committed to work for Sen. Egan through this legislative session," Kiehl said Tuesday.
"A decision is a couple months away but it's definitely something I'm thinking hard about."
Egan is the son of the late Bill Egan, a former Alaska governor. He was a mayor of Juneau and appointed to the Alaska Senate by Gov. Sarah Palin in 2009. He won re-election in 2014 after winning 72 percent of the vote.
He represents District Q, which encompasses a middle section of Southeast Alaska including the cities of Juneau, Haines and Skagway.
— Jacob Resneck, KTOO
---
Original story | 10:56 a.m. Tuesday, Feb. 6, 2018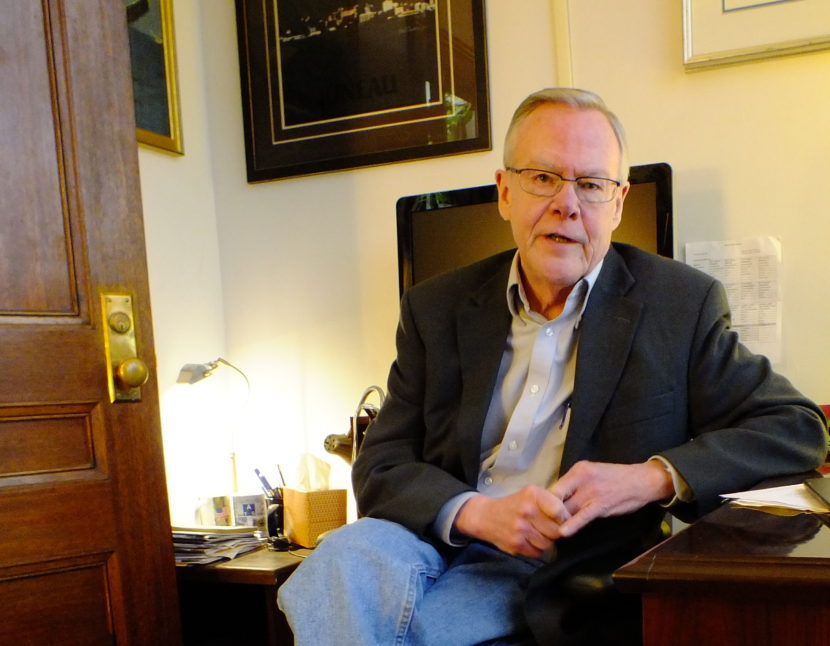 Midnight Sun's Matt Buxton is reporting that state Sen. Dennis Egan is discussing his plans to retire.
Egan is citing health problems on KINY and says he won't seek re-election.
Sen. Dennis Egan is currently on KINY's Action Line right now to discuss plans to retire. #akleg https://t.co/CgiDcfPsBD (Click on the Listen Live button). #akelect

— Matt Buxton (@mattbuxton) February 6, 2018
— Tripp J Crouse, KTOO