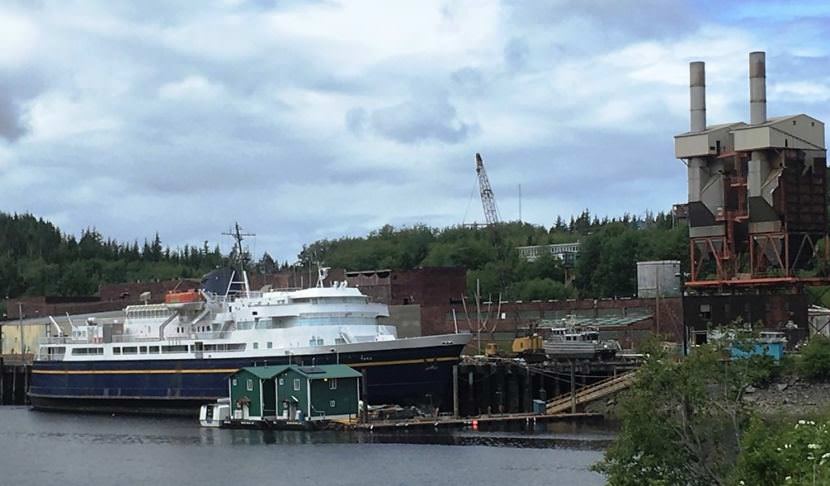 The Alaska ferry Taku's next life will be as a floating hotel.
Portland-based KeyMar LLC made the winning bid of $300,000 for the 54-year-old ship.
Marine Highway System General Manager Capt. John Falvey said KeyMar beat out two other bidders, who wanted to scrap the ship.
"Their plan is to do some renovation on the Taku and turn it into a destination hotel and waterfront activities center," he said.
The competing companies offered $50,000 each. The bidding deadline was Sept. 15.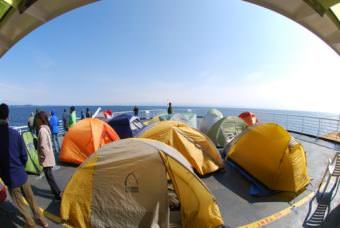 The Taku is tied up at Ketchikan's Ward Cove. Falvey said it will be towed to Portland after the sale goes through and the new owner takes possession. That date has not been set.
Falvey said the ferry system has removed the Taku's art and safety gear.
"Half a million dollars' worth of equipment is being distributed to active ships in the fleet as needed, as we speak. Some of the equipment will be used for the two Alaska Class ferries," he said.
Those new, smaller ships are being built at the Ketchikan Shipyard.
State officials have been trying to sell the Taku since spring of this year. It was first priced at $1.5 million, then at $700,000.
The latest minimum price was not made public. Falvey said it was $350,000, more than the winning bid, but close enough.
The Taku was built in 1963. It was tied up in 2015 as the ferry system looked for ways to balance its budget.
The ship can carry about 350 passengers and 50 vehicles. It has 40 staterooms, a cafeteria, observation lounges and a covered solarium.
Falvey has run the ferry system since 2004, overseeing the Taku and other ships in the fleet.
He said selling the Taku is a little bittersweet.
"It's sad, but I'm very happy it's going to live on as a destination hotel," he said. "That makes me happy."
The fast ferry Chenega also is in storage. But Falvey said there are no immediate plans to sell it.