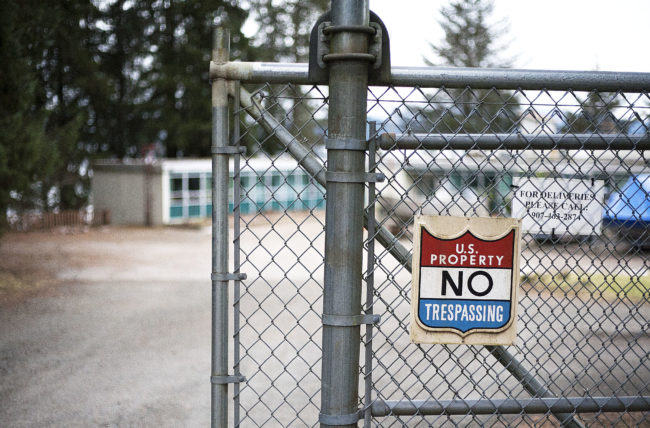 NOAA's federal property on Auke Bay will be split between the University of Alaska Southeast and City and Borough of Juneau.
The deal to subdivide the waterfront acreage was announced Monday.
"This agreement between UAS and CBJ to partition the Auke Bay Marine Station property is good for Juneau because it both supports marine education and research at UAS, and allows for future harbor expansion," University Chancellor Rick Caulfield said in a joint press release with the city and university. "This is a 'win-win' for all involved."
The former NOAA marine lab has been largely vacant since the Ted Stevens Marine Research Institute on Lena Point opened in 2005.
Last year, both the city and university submitted competing applications to take over the 4-acre property and its buildings after talks to share the property stalled.
But in February the Juneau Assembly urged both sides to return to the table. Those discussions resulted in the formal agreement that's been signed and forwarded to the federal agency in charge of surplus property.
The university plans to use the former lab building for research and education programs in marine biology and other disciplines.
Juneau Docks & Harbors will use the water access to add to its expansion of Statter Harbor where it plans to build a larger breakwater for larger ships.
"We reached a goal to jointly acquire the facility," CBJ Port Engineer Gary Gillette said in the release. "We're hoping to get it all taken care of so both UAS and CBJ can move forward with their plans."
The Coast Guard already leases part of the facility. Its future on the site isn't certain though the city has said it would like to keep it as a tenant.
The federal government could turn over the facility as early as November 1.
The federal government won't charge for the property.
City officials have previously indicated that taking over its share of the facilities could cost about $250,000, which would likely require approval from the planning commission and Juneau Assembly.