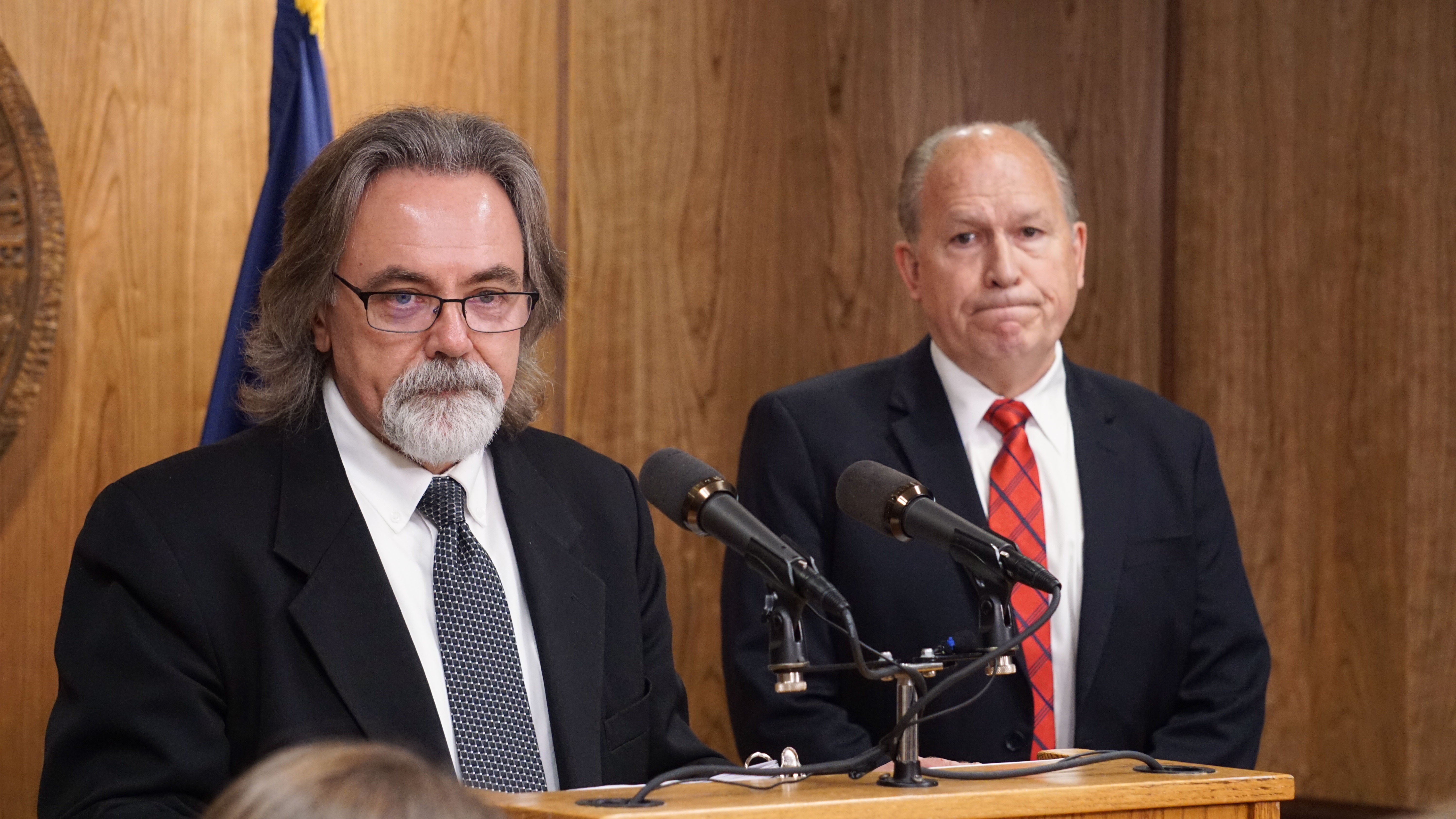 Randall Hoffbeck announced Tuesday he's resigning as Commissioner of Revenue on Aug. 17, in order to return to the ministry.
The 59-year-old commissioner has often served as the governor's point person on how to close the state's budget gap.
Gov. Bill Walker said he reluctantly accepted the resignation.
Deputy Commissioner Jerry Burnett will be interim commissioner until Walker names a replacement.
Hoffbeck said he wants to spend more time with his father — who has Parkinson's disease – as well as his two grandchildren.
"When we finished the oil and gas special session, you know, I just kind of felt done," he said. "The energy wasn't there and there's a lot of other things that were tugging me in other directions, and I just finally really felt … it was time for me to focus on a calling to ministry and really to where I was headed before this job came along."
Hoffbeck completed seminary in 2014.
"I've never been a pastor, per se, and that's something that's … ahead of me in my career path, not behind me," he said. 
Hoffbeck worked on some of Walker's key proposals, including a plan to use money from Permanent Fund earnings to pay for state government.
Hoffbeck said he'll continue to work with Walker until his last day on a proposal for a new tax to help close the gap between what the state government spends and what it raises.