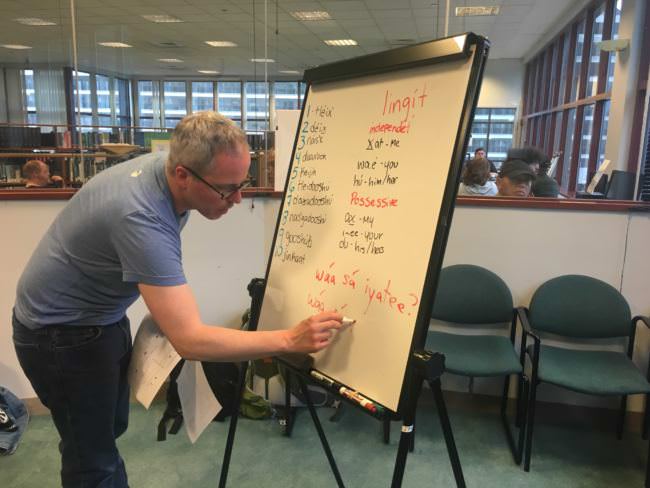 This isn't a class, and there is no teacher. About 15 people are participating in a Tlingit language workshop at the Juneau Public Library on a Monday night.
The group of Natives and non-Natives are learning a language that only about 100 people speak fluently.
The non-structured workshop studies the complicated sounds and structure of the Tlingit language. On this particular night, they are using pages from a new workbook to teach different greets and responses.
Sealaska Heritage Institute recently published the "Beginning Tlingit Workbook." It is part of the ongoing effort to revitalize Tlingit, and the workbook is available free online.
Daniel Hernandez was fascinated with the few Tlingit words he learned in his training as a season tour guide in Juneau.
He's made going to the Monday night workshop part of his routine.  
"The information I got briefed on just really started to fascinate me, and I wanted to learn more and more," Hernandez said. "So far, it's amazing. I really love the class, I'm really learning a lot."
X̲'unei Lance Twitchell, a fluent Tlingit speaker and professor at the University of Southeast Alaska, authored the workbook. 
He's been at the forefront of revitalizing the language, which was nearly destroyed through colonialist efforts that forbid Native children from speaking their language.
"If Tlingit is gone and nobody is teaching it, you have a total assimilation and a total linguistic and cultural genocide," Twitchell said. "People attacked this language and really tried to remove it."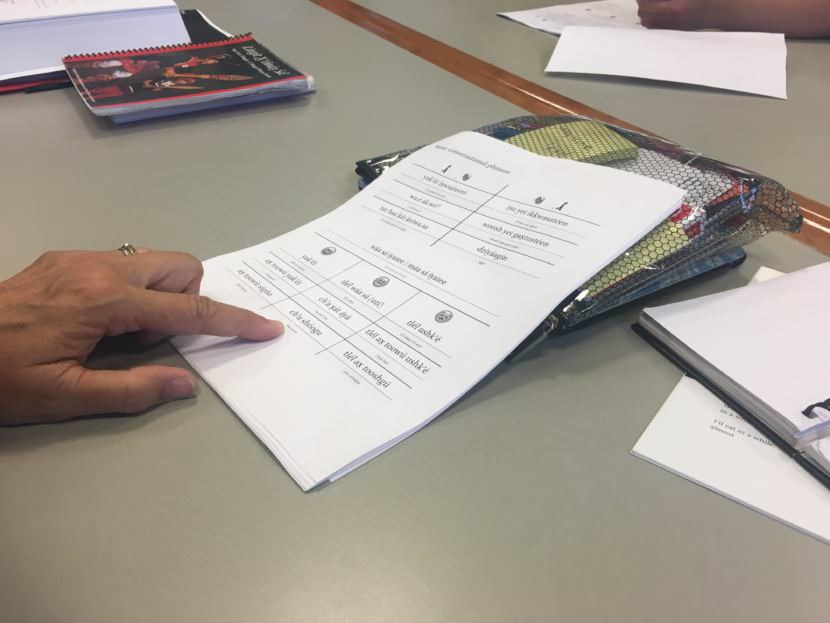 The workbook is an extension of the "Beginning Tlingit" book by Richard and Nora Dauenhauer, and uses a lot of illustrations and pictures to help teach the language.
"It would be strange to think to go live in some part of rural France or something, and just go spend my life there and never learn the language," Twitchell said. "But you can expect that in indigenous areas, and that's part of the colonial mindset." 
Twitchell hopes that in 30 years there will be about 5,000 fluent Tlingit speakers.