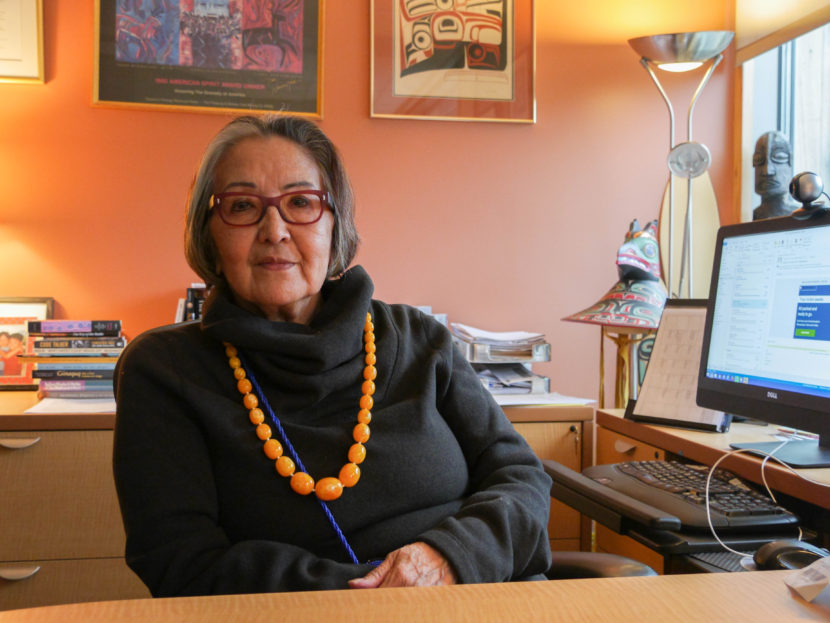 The Sealaska Heritage Institute has received a roughly $930,000 federal grant from the Administration for Native Americans to establish a three-year language revitalization program.
Rosita Worl, the nonprofit's president, said the new program will be an extension of an existing one.
"We just completed three years of a master-apprentice program, which we viewed as very successful," Worl said. "We really wanted to continue it, and also expand it to Haida and Tsimshian."
Tlingit, Haida and Tsimshian are endangered languages, according to linguists. Worl said that while the number of fluent speakers is declining, the number of people wanting to learn the language is increasing.
The institute hopes to have eight participants who will become proficient in one of the three languages over three years. Four mentors will each be paired with two apprentices.
The grant will serve people in Metlakatla, Hydaburg, Sitka and Juneau.
She said learning a language is about more than words.
"Native languages embody a whole different worldview than what we're used to when we speak English," World said. "Along with that worldview comes values, values to their environment, values to one another and that's embodied in our language."
Worl said she's not fluent in an Alaska Native language, citing decades of systemic assimilation forced onto Alaska Natives.
"I mean, there was a whole generation where I come from where children were removed from their home and forced to learn another language," World said, "and (they) tried to beat our culture out of us, but fortunately we survived."
That's why the program is all the more important, she said.
As a part of the program, SHI will also create a regional language committee to help establish future programs, according to the news release.