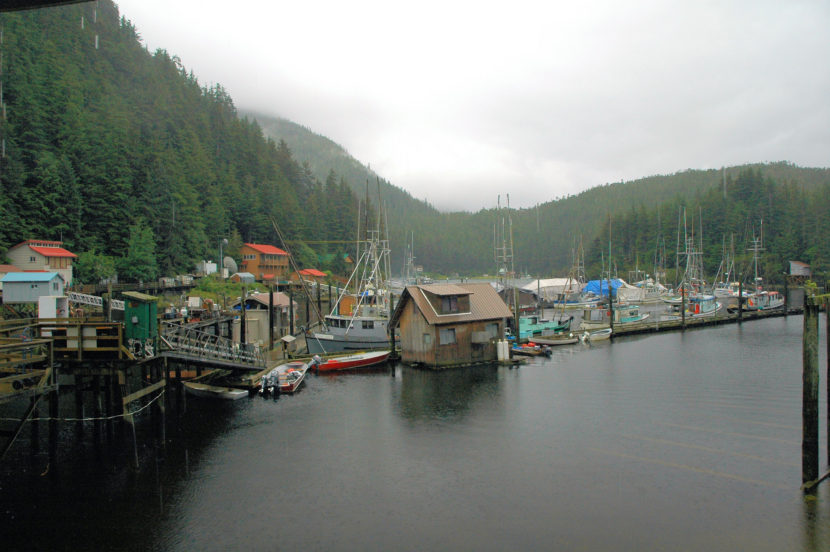 An Elfin Cove woman is dead after a small boat struck a piling near the community late Wednesday night.
Alaska State Troopers identified the victim as 44-year-old Elizabeth Eskelin. She was wearing a life jacket.
"It appears to be something pretty straightforward," said troopers spokeswoman Megan Peters. "The information we have is two adults and three juveniles were in the boat together driving around. And it appears a piling was struck, which caused the boat to wreck and resulted in the fatality."
Peters said a piece of the metal from the 16-foot skiff was lodged in the piling.
"Most other people involved received relatively minor injuries," she said. "One of the juveniles, however, did sustain serious injuries but it doesn't appear that those are life threatening."
The Coast Guard said it got a call about the incident at about 10 p.m. Wednesday. A helicopter out of Sitka was on scene by about 11 p.m. It landed on the beach nearby and flew the other four people to Juneau for medical treatment.
The death is under investigation. Troopers do not suspect foul play.
Eskelin's professional website lists Elfin Cove as her summer home. She taught kindergarten in Selawik for the Northwest Arctic Borough School District since 2014. She also spent time in Juneau, Sitka and the Kenai Peninsula in recent years.
Authorities are not naming the youths. The other adult was Dolly Mitchell, 33. (Peters was unable to confirm the spelling of her name.)
The weather on scene was reported as calm and clear, with 1-foot waves and 11 mph winds.