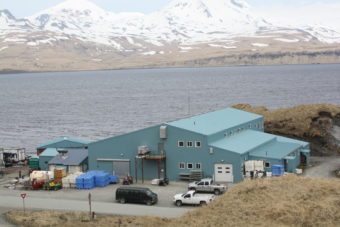 Three people have died and six more are injured after a passenger van rolled over in Atka Tuesday night.
Alaska State Troopers say they learned of the single vehicle crash just after six Tuesday evening. The people involved in the accident are employees of Atka Pride Seafood, which is a subsidiary of the Aleutian Pribilof Island Community Development Association or APICDA.
APICDA's Ellen Krsnak says the accident occurred when they were traveling from the processing plant to the bunkhouse for dinner.
"We are devastated by the news of this accident and will do everything possible for our employees and their families," wrote Larry Cotter, APICDA CEO in a release Tuesday evening. "Right now the most critical thing is for the injured to receive medical care. We are very grateful to the Atka Village Health Aide, the Village Public Safety Officer and the community of Atka for mobilizing immediately to help the injured."
The Coast Guard has transported several of the injured passengers to Anchorage. Troopers are in Atka Wednesday investigating the incident.
Names of the injured and deceased are being held until families can be notified.