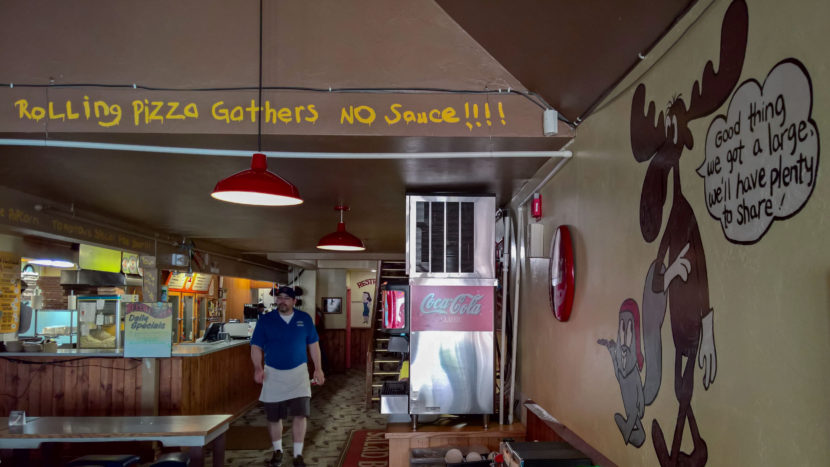 Bullwinkle's Pizza Parlor is one of four semifinalists in a national campaign recognizing its program that covers employees' college tuition. The other semifinalists include a pharmaceutical company, a commercial construction company and a major shipbuilder.
The ACT College and Career Readiness Campaign looks for businesses that support higher education in their community. Mitch Falk, owner of Bullwinkle's, said the Juneau restaurant has been doing that since the original owner opened it in 1973.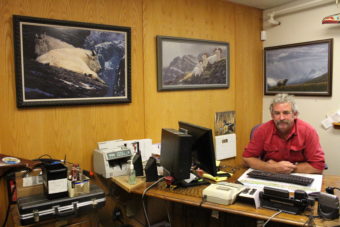 "When we took over it was a program that I admired and there was no way that I could see cutting it off. And over the course of 43 years we've put over 200 kids through college," said Falk.
Falk and his wife, Lynette Anderson, bought Bullwinkle's eight years ago.
He said he screens his applicants and approves their curriculum before he gives them the scholarship. To continue receiving it, employees must work at least 20 hours per week and maintain a B average. He usually pays for University of Alaska Southeast classes for two or three workers a semester.
"That runs up towards $10,000 a semester and that comes right off our bottom line," said Falk.
He said paying that extra cost has helped past Bullwinkle's employees reach high career goals; some have become teachers, airline pilots, doctors and lawyers.
Elizabeth Farrell with ACT said Bullwinkle's stands out because the other semifinalists are large corporations.
"A lot of the other ones have vast resources and a lot more employees that are just devoted to running their programs. What is remarkable about Bullwinkle's is this is something the owner has just taken on as his own initiative," said Farrell.
Farrell said the winner will be announced June 22. The campaign will also recognize students who succeed under unique circumstances, as well as high schools and community colleges with a proven record of improving opportunities for students.
Falk said it makes him proud to see Bullwinkle's work recognized on the national level.