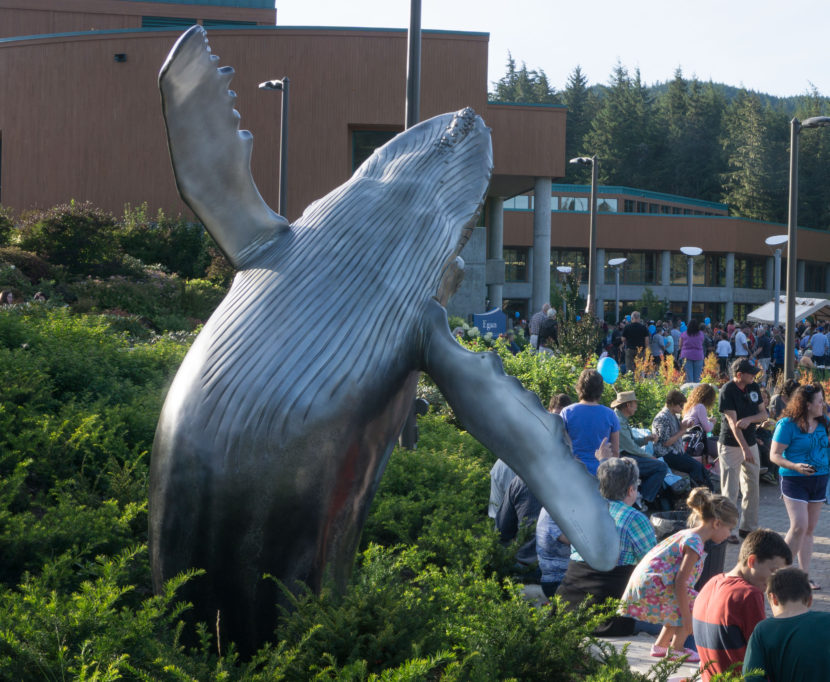 On Tuesday, Cruise Lines International Association hit Juneau with a lawsuit filed in federal court. It alleges the city misused a combination of marine passenger fees, port development fees and state excise taxes.
The association represents major cruise lines, like Celebrity, Disney and Holland America.
When it comes to how the city allegedly misused the funds, the lawsuit names a life-size bronze whale statue. The whale itself was paid for by private donors. But a $10 million park under construction — featuring an artificial island — will be paid for by tourists.
The president of the association, John Binkley, said he doesn't think the whale benefits cruise ships and passengers. It's located near the Douglas Bridge — about a mile from the port.
"And so while we're not opposed to paying taxes, we feel that proposed island and the foundation for the whale sculpture is beyond what those funds should be used for. We're just trying to get guidance from the court," Binkley said.
Actually, the filing also asks the court to permanently stop "the assessment, collection and improper use" of the fees.
Binkley estimates, every year, up to $8 million is collected from passengers that arrive in Juneau. He said the association sent letters to the city about the whale park, but their concerns weren't addressed.
In a press release, the municipality stated it was expending the fees in a "responsible" way. Kim Kiefer, the city manager, said she thought the city was doing its best.
"We're trying to use those fees to facilitate the safe and effective  movement of those passengers throughout community, and I think we do that quite well," Kiefer said.
The association said it would not be targeting other cruise ship ports with similar fees — like Ketchikan.