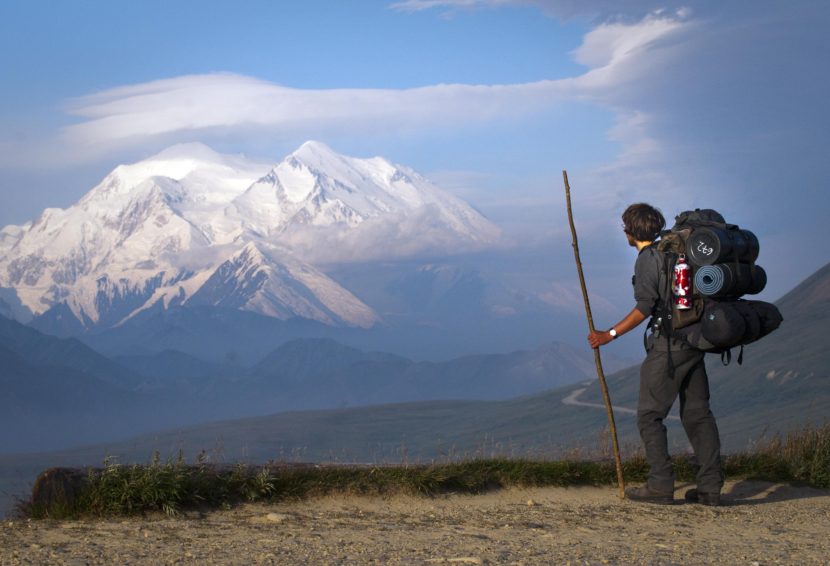 Renaming of North America's highest peak from Mount McKinley to Denali was recognized Wednesday by federal and tribal officials at the Tanana Chiefs Conference annual meeting in Fairbanks.
U.S. Interior Secretary Sally Jewel took action last summer to formally rename Mount McKinley to its traditional Athabascan name Denali. President Barack Obama announced the executive action during his Alaska visit. It followed decades of congressional wrangling.
Michael Johnson, Jewel's senior adviser for Alaska affairs, spoke about the name change in an address to Tanana Chiefs Conference delegates.
"This is a symbol, but it's an important one 'cause it's about respect," said Johnson. "And that's, I think, first and foremost why the secretary was happy to do it."
Denali isn't the only federally approved change to a traditional Alaska Native name. TCC President Victor Joseph noted three other recent interior region name changes made by Secretary Jewell.
"Black River, the traditional name was Draanjik, and that came through," Joseph said. "And then when we're looking at the Chandalar, it has two names that came and that's T'eedriinjik and Ch'idriinjik, the east and west of the Chandalar river. And that means so much to us to have the original names come back to the areas that we have lived in forever."
Joseph said Secretary Jewel made the river name changes at the request of Yukon Flats region residents. Celebration of the name changes was part of a potlatch that concluded the TCC annual convention.