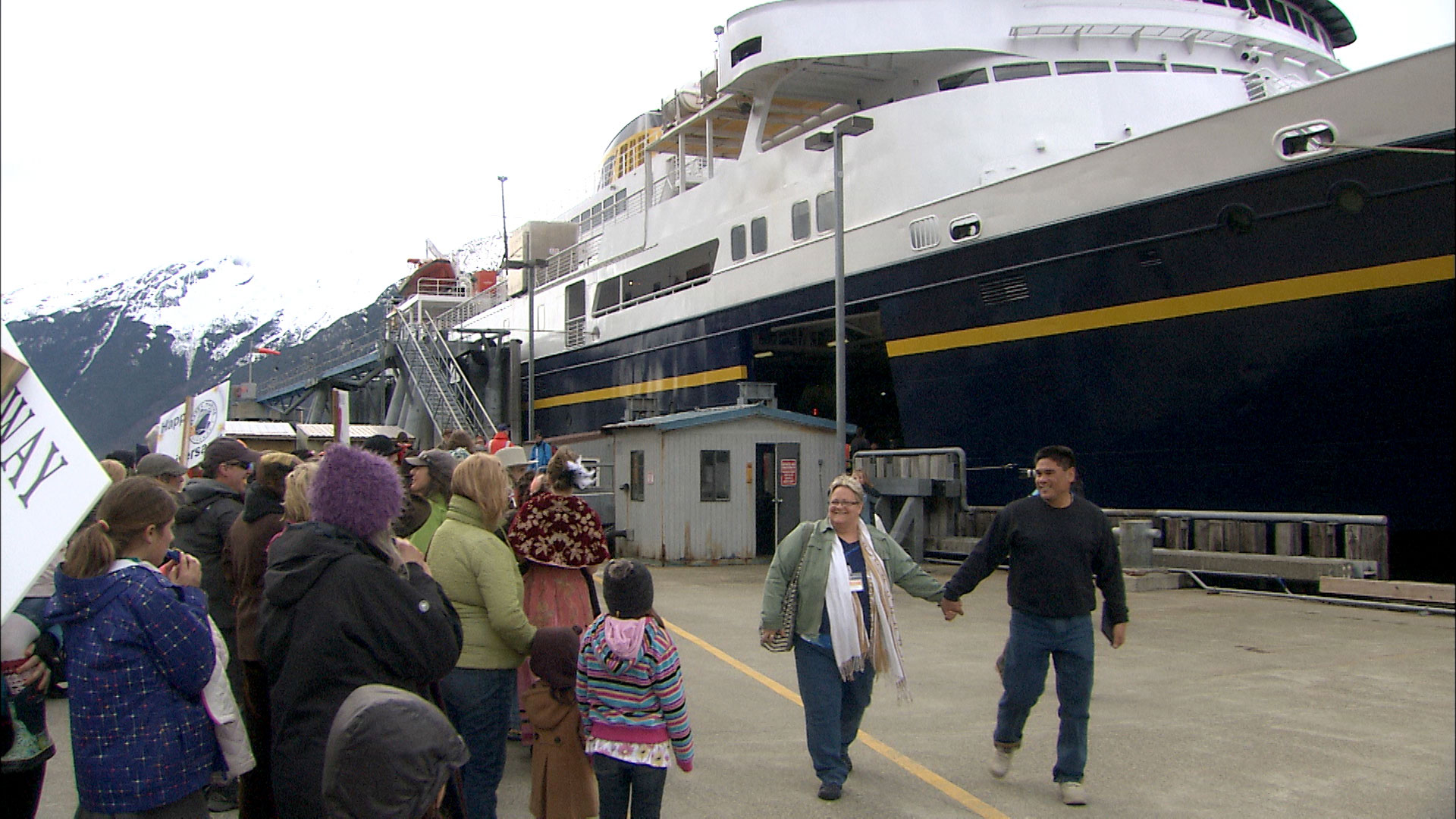 Ferry fares went up 5 percent for most routes Jan. 1. The hike comes on the heels of a 4.5 percent increase that began in May. The increase is for new reservations. Those made before January will not change.
Alaska Marine Highway spokesman Jeremy Woodrow says higher fares are part of a larger effort to increase earnings and decrease expenses.
"The marine highway system's cost recovery for its revenues is much lower than it has been in the past. If you look at the fact that the fares have not been increased in the last seven to eight years, that can be one reason to point to that," he says.
Low oil prices drove service cuts already in place for the winter. More extreme reductions listed in the governor's budget are slated for July. The legislature could cut service further.
Not all marine highway routes are seeing price hikes.
Woodrow says those that are disproportionately higher will remain the same, at least for now.
"Once we are closer to that, the marine highway system can begin formalizing its rates based on route mileage, ridership, as well as … embarking and disembarking fees and have a more formalized system," he says.
The increases stem in part from a rate study released a little more than a year ago.
The new fares are integrated into the marine highway's reservations system, though no full list has been published.
The higher fares coincide with an adjustment to the system's reservation policy. Customers must now pay a minimum $20 fee for any change made within two weeks of sailing.
Woodrow says it closes a loophole.
"That loophole allowed customers to pre-book travel and continue to move that travel back to later dates without having a cancellation fee or change fee. And it withholds that space from other customers who would otherwise use that space on the ferry," he says.
A set of new cancellation fees ranging from 5 to 40 percent of a ticket's value took effect Oct. 1.