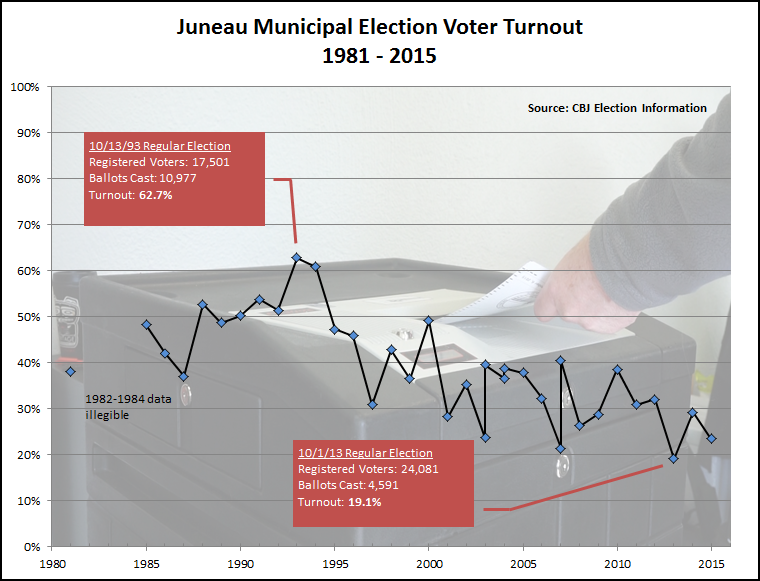 Last week's municipal elections had the third lowest voter turnout in three decades.
Fewer than one in four of Juneau's registered voters cast ballots to elect the local officials who direct spending of more than $300 million dollars a year and set school district policies.
The 23.5 percent turnout number comes from the latest election data that include absentee and questioned ballots, which were counted Friday. They results are still unofficial, pending the canvass board's certification Tuesday.
The additional votes didn't change the outcome of any of the races.
The lowest turnout came in the regular 2013 election. Fewer than one in five voters participated in that one. Like this year, the 2013 election didn't have any
ballot questions, which tend to drive up voter participation.
However, the second lowest turnout was in the 2007 special election. That ballot was exclusively questions related to Thunder Mountain High School construction and funding.