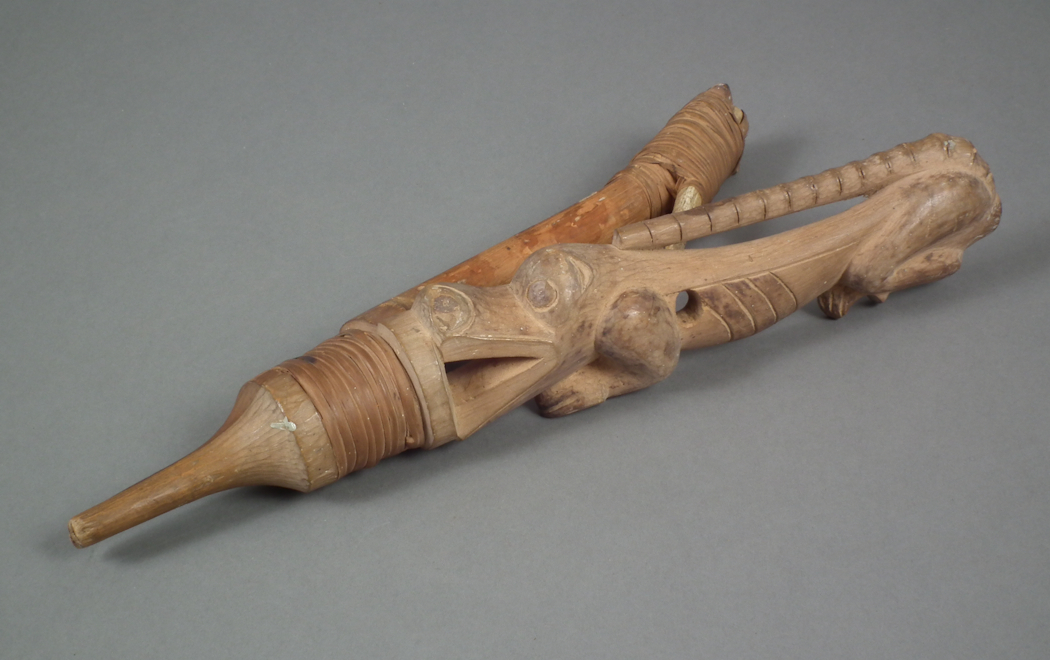 A Massachusetts college that planned to liquidate its Native art collection has called it off. The pieces are from 52 tribes, including Tlingit and Haida items that might be sacred. Now the country's oldest theology school could get dinged with penalties as feds investigate.
Over the summer, the Andover Newton Theological School, or ANTS, quietly decided it would sell 80 pieces of Native art from their collection. But their plans didn't stay quiet for long. The museum that's housed the collection since the 1940s alerted hundreds of tribal leaders.
Sealaska Heritage Institute was one of the organizations contacted because the school intended to auction off a Tlingit halibut hook, an item that SHI President Rosita Worl says is sacred.
"The halibut hook has spiritual dimensions to it and in this particular case, we have a halibut hook with a wolf," she said.
Worl believes the school also has a Southeast shamanic doll. If a college or museum receives federal funds, then federal law dictates that certain items in their collection are subject to repatriation.
So, how did Andover Newton wind up with such a vast collection of Alaska Native, Native American and Hawaiian art?
"It was through their own missionaries going out into the field and collecting objects. Like, I tell the story over and over again … they collected our sins," Worl said.
What those missionaries considered "sins" could fetch the college a million dollars now if the legality of the sale hadn't come into question.
Peabody Essex Museum President Dan Monroe says the school was confused from the jump. It didn't file an inventory or summary providing tribes with information. And the college assumed the museum could cherry-pick what was subject to the law, but only tribes have say in that.
"No other party can make those identifications," Monroe said.
Even so, the school claims that information came from Peabody Essex. Monroe lets out a big laugh before responding.
"OK. Number one: we could never tell them what objects in their collection are subject to NAGPRA. … Because we have no standing in the law and we perfectly well understand that," Monroe said.
NAGPRA is the Native American Graves Protection and Repatriation Act.
In 2009, Monroe says the Onondaga Nation asked the school to give back a wampum belt. The school denied the request. As a private college, it thought it wasn't subject to the law. But here's the problem with that: some students pay their tuition with Stafford loans, which are funded by the government.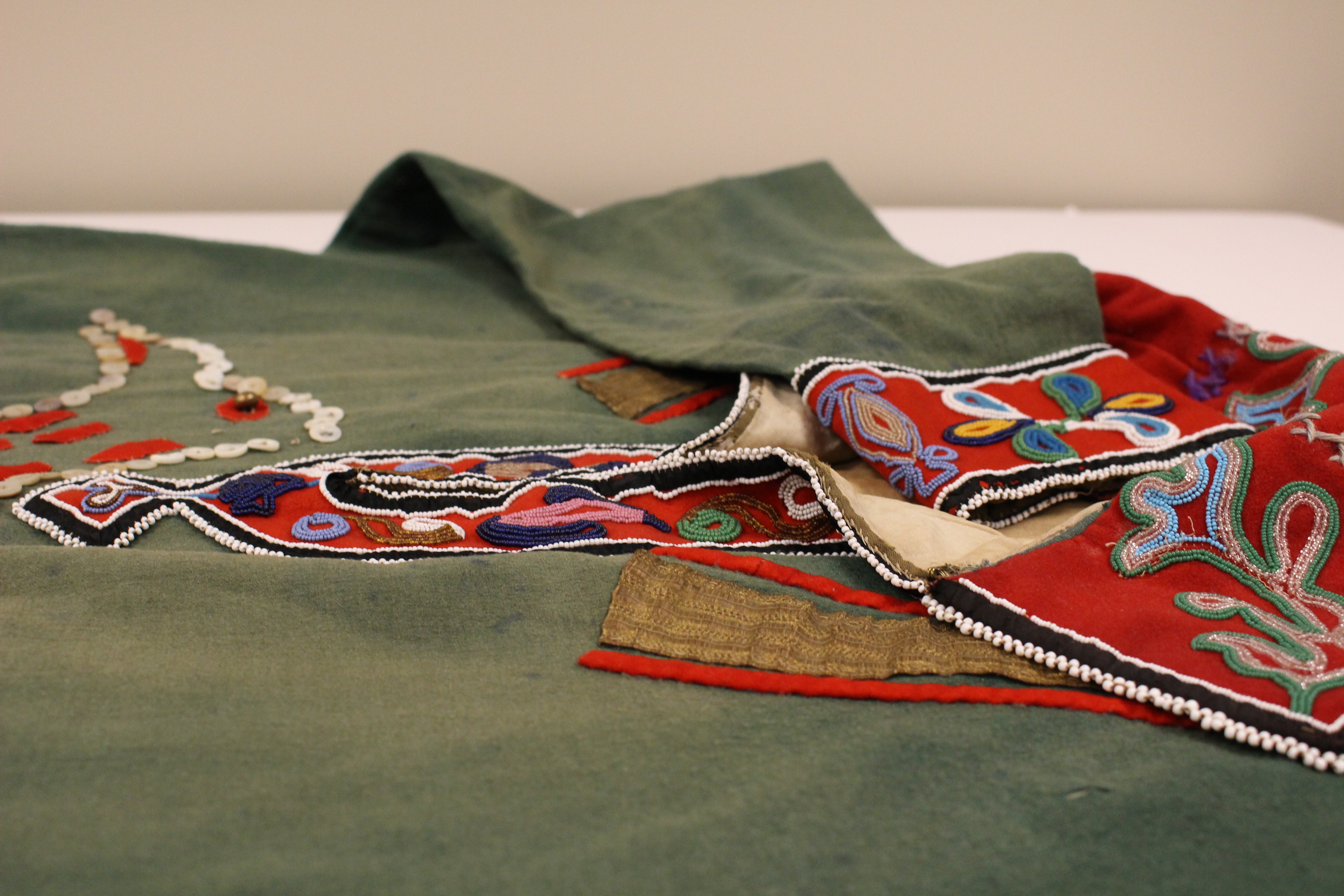 "If the institution receives federal financial assistance, whether directly or indirectly, that would be receipt of federal funds," said David Tarler.
Tarler works at the NAGPRA office in Washington, D.C. He said the school is being investigated, and in this case penalties can range from $5,000 for each failure to comply up to about $21,000, or .25 percent of the school's annual budget — whichever is less. Then there are aggravating circumstances, like previously denying a tribe's claim.
Monroe says he's still not sure if the college gets it.
"On the plus side, they've made the commitment not to sell objects; they've made a commitment to comply with  NAGPRA and those are admirable and very positive decisions on their part," he said. "Regardless of the means of how they arrived at them."
Martin Copenhaver, the school's president, said he was too busy to comment but forwarded a letter that said "we will proceed to repatriate artifacts … if feasible and appropriate ways can be found to do so."  
"I mean, that sent up a red flag to me," Worl said. "When I read that, 'if feasible and appropriate.' What does that mean? It should be if it complies with the law. Who makes that determination? If it's feasible?"
Aside from the law, she says there's a larger underlying issue the school doesn't seem to understand about the collection.
"They keep referring to them as artifacts and they're not artifacts. They're at.oow. They're living things to us; they're spiritual things to us," Worl said.
Andover Newton Theological School did recently reach out to the Onondaga about the wampum belt, Worl said. But Southeast tribes are still waiting.
Clarification: we've reworded details about how the school may be fined.