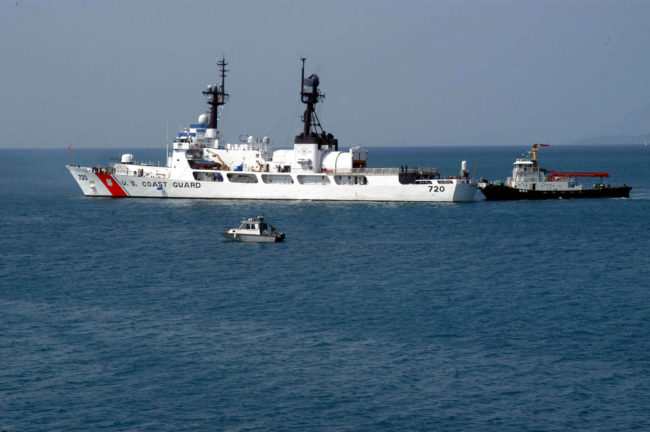 The Coast Guard Cutter Sherman had to return to Dutch Harbor a few days early this week. The cutter and its crew were forced to turn back from a regular patrol in the Bering Sea when one of the ship's diesel engines malfunctioned.
The vessel's public affairs specialist Alex Oswald says the coast Guard Cutter Sherman has a long history.  It was first launched in 1968. "So the ship's very, very old." Oswald is a Junior Officer on board. "It's actually on its way out. This class of ship is call the legend class cutters and they're in the process of being replaced.  This one is one of the last ones t be decommissioned."
The Sherman has two turbines and two main diesel engines.  Oswald says one of those engines failed. "I can't disclose the specifics of what happened, but basically we just had a problem with the engine. We couldn't get it to work the way we wanted it to, so we shut it don completely and we were just operating on one engine, so we had to come into port to fix the problem."
Oswald says equipment was shipped into Dutch Harbor as part of the repair work.  He wasn't able to say if some of that work was contracted locally.
The Sherman is home-ported in San Diego.  In 2001, it became the first Coast Guard cutter to circumnavigate the globe. The ship and its crew are in Alaska this summer to enforce fisheries regulations and provide search and rescue support. They are slated to depart again Monday.