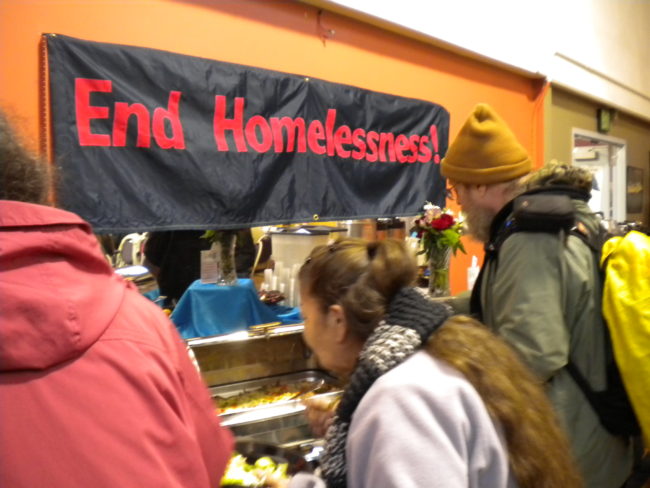 At Juneau's Project Homeless Connect workers and volunteers tried to get more than 200 people on track to permanent housing on Wednesday. The annual, one-day event held at the Juneau Arts and Culture Center surveys the number of local homeless people to contribute to a national tally.
One of those counted as currently homeless is Guy Walther. He has a job interview later in the afternoon, but can't make it there on his own because he doesn't have a driver's license.
It's a reoccurring predicament among Juneau's homeless population, finding decent transportation. Today though, Walther's waiting for a caravan to shuttle him to the Department of Motor Vehicles to get his license back. It's one of the many complimentary services offered at Project Homeless Connect.
"It's very convenient downtown, and all the services are right here," Walther says. "So if you don't need one thing, you need another. There's something here for everybody that needs help."
Other free services at Project Homeless Connect include blood tests, footbaths, oral cancer screenings and haircuts.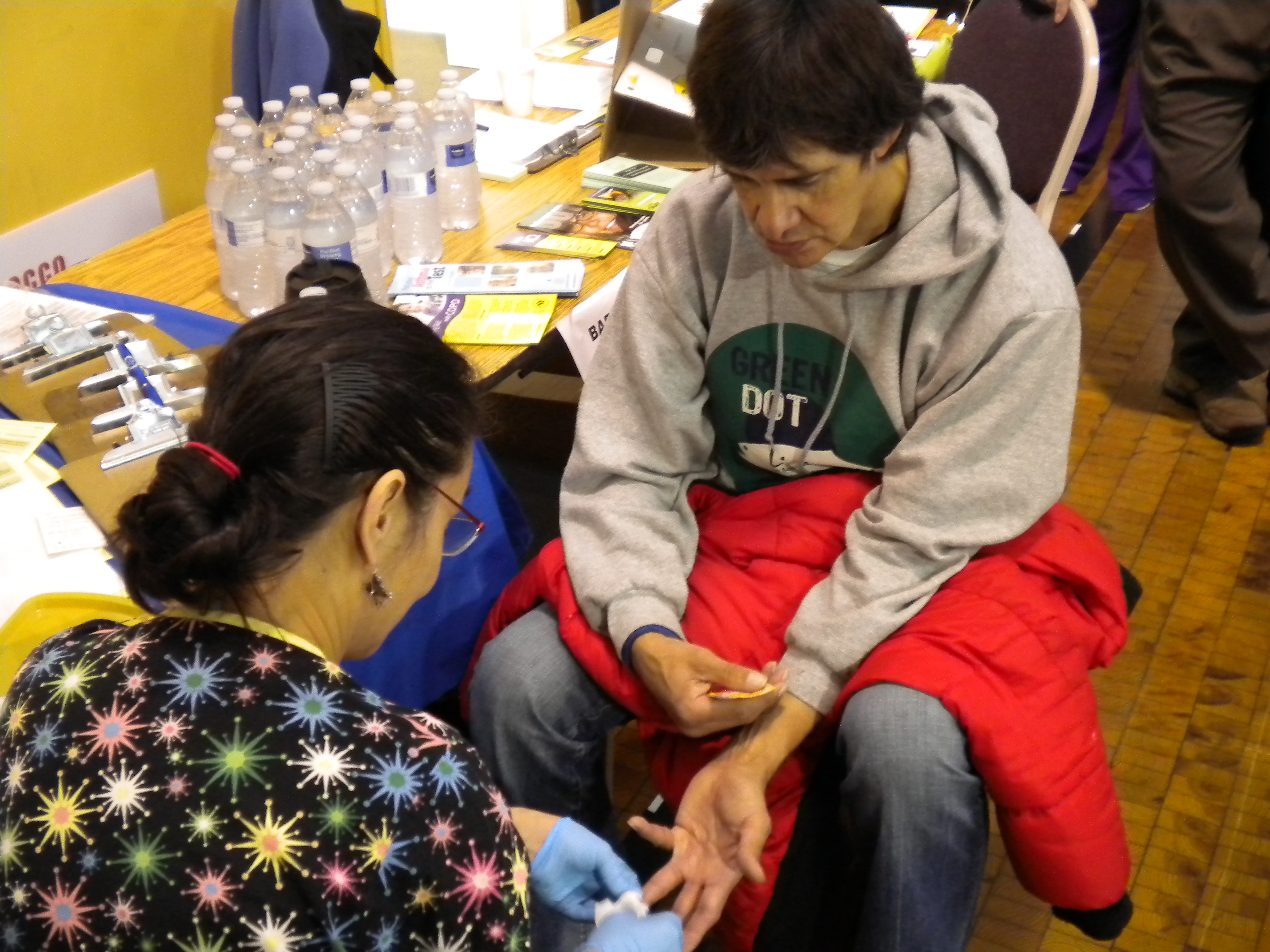 This is Walther's second time attending the event. He's spent the last couple years in and out of shelters around Juneau and now lives on a friend's boat. His goal is to find full-time work so he won't have to apply for subsidized housing. That process previously had him on a waiting list for almost two years.
"This event is a piece in a large puzzle of the services and providers around town," says Mandy Cole, a member of the Juneau Coalition on Housing and Homelessness.
Cole has been working at Project Homeless Connect since it started in the capital city five years ago. She makes sure visitors meet with a volunteer upon arrival to complete a questionnaire on their living situation.
They're asked how long they've been homeless and the primary reason for their homelessness. The data collected is sent to the U.S. Department of Housing and Urban Development, which requires communities receiving federal grant funding to complete this survey once a year.
In 2014, the department reported the nation's total homeless population at over 578,000, with less than one percent of that number living in Alaska.
Cole says the number of attendees at Juneau's Project Homeless Connect remains consistent at around 200. She says the homelessness could decrease with lower housing costs.
"My hope is that increased units in Juneau will drive down the price, such that people don't necessarily have to have a voucher or have to have subsidized housing," Cole says. "We can kind of use our ingenuity and connection between people to share spaces and to make the most out of what we have."
Data collected from previous years reveals that the most common reason for homelessness in Juneau is job loss — a situation Guy Walther may be one step closer to rectifying.
"You know if it works out, it works out. You have to wait, things just don't come instantaneously," Walther says.
Results from this year's survey will be made public in March.