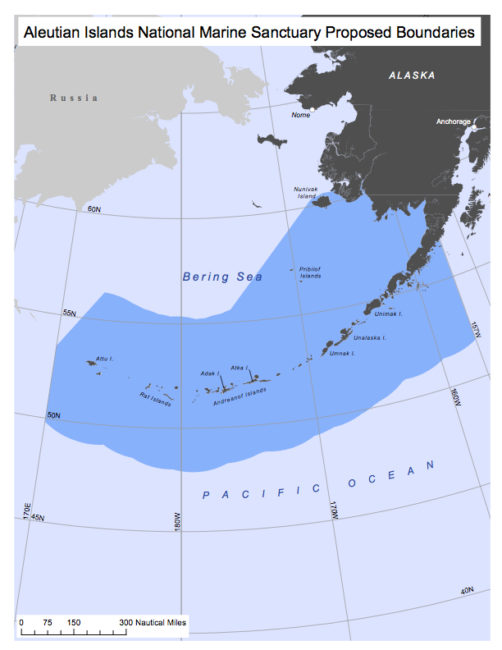 The federal government has turned down a request to create a vast marine reserve around the Aleutian Islands.
On Friday, the National Oceanic and Atmospheric Administration announced that the Aleutians won't advance in the process to become a national marine sanctuary — mostly due to a lack of local support.
Adak, King Cove, Akutan, and the Aleutians East Borough all came out against the nomination. Environmentalists and research groups had been seeking permanent limits on oil and gas leasing and commercial fishing in federal waters around the Chain.
At more than 730,000 square miles, it would have been the largest marine sanctuary in the country.
In a letter, a NOAA representative suggested that a smaller swath of the Bering Sea could be eligible — areas that "encompass the specific resources you believe to be of the highest value." But the agency would still need to see proof that other interest groups are on board.
There are 13 national marine sanctuaries around the United States — each with its own local management panel. Those groups can advise NOAA on new regulations for commercial inside the reserve.