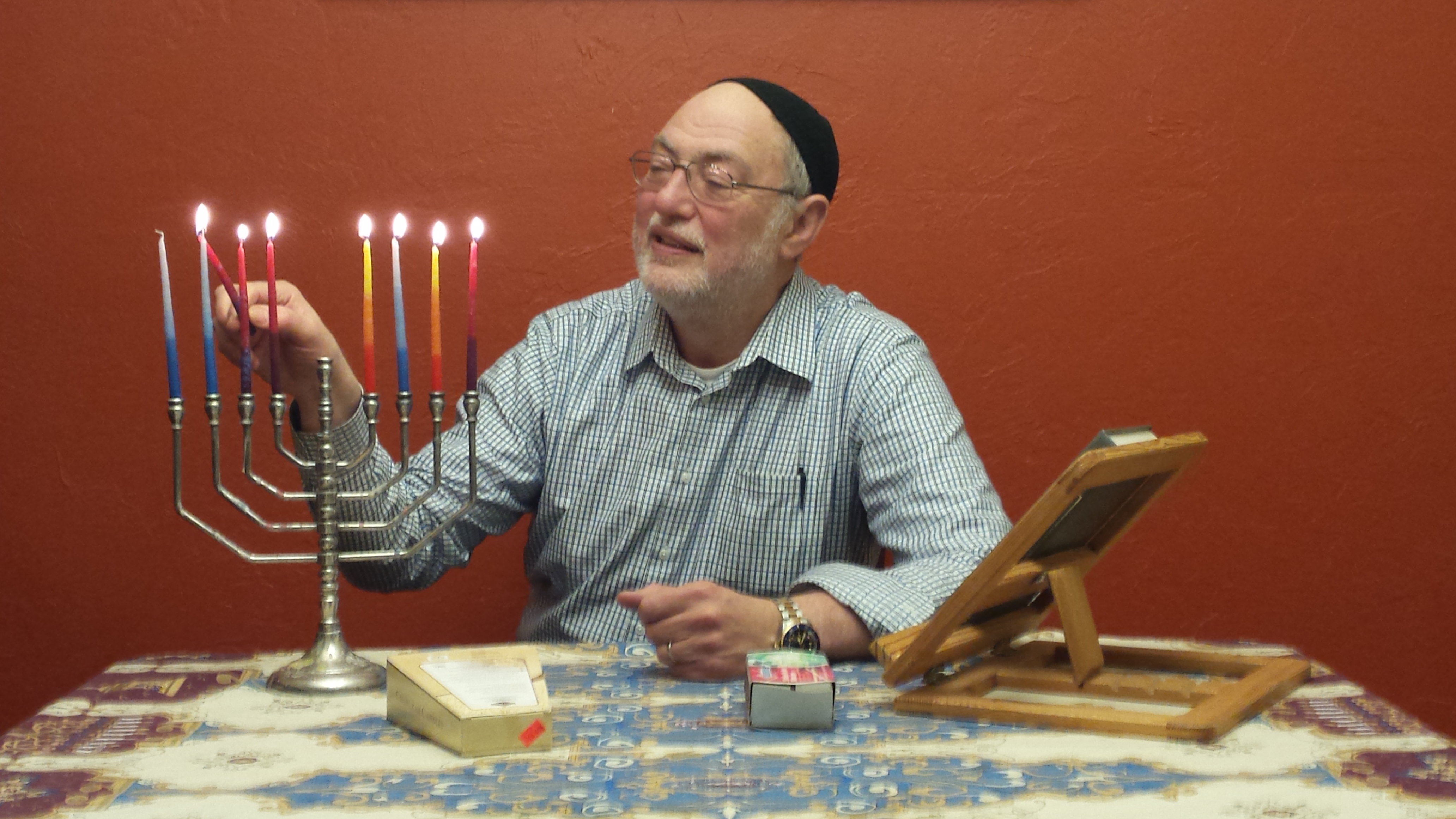 Juneau's Dov Gartenberg says he's one of a handful of rabbis in Alaska. He plans to continue his rabbinic work from Seattle when he moves in March–at least through the internet.
He ran a year-long online course called "Engaging Judaism" that ended in September. He has another one planned for 2015.
Cathy Cooley from Ketchikan took Rabbi Dov's class last year. She says she'd tried another online course before, but it wasn't a good fit.
It was different with Rabbi Dov, who'd she'd known before the class. He'd assisted in her conversion.
"A big part of Judaism is about community," Cooley says. "It certainly made sense to be working with a rabbi whose face was familiar to me, who I knew and trusted and respected."
She says she and 10 other students would read at least one book per month that addressed Jewish thought, culture and belief. Then Rabbi Dov would lead discussions over Skype twice-monthly and answer questions.
Patricia Custard was another student last year. She lives in Eagle River and is in the process of conversion.
And like Cooley, Custard says that being Jewish in places like Juneau, Ketchikan and smaller communities can be a challenge.
"You just don't have the critical mass available to have offerings that a larger city would," Custard says. "You have to be able to avail yourself to things like Dov's class and also be self-initiated. Do a lot of reading on your own and just really seeking out people who will discuss readings with you."
Rabbi Dov says one of the class's purposes is to provide students with a background in Judaism they would usually find through traditional means.
"If you live in a place where you can't even get a minyan, which is a quorum for 10 Jews, how do you learn about prayer? Or there are no ongoing prayer services. I could say 'Well go to the local synagogue and participate in the services.' I can't tell someone to do that."
The class's aim is not to replace community.
"What you're trying to do is to help people create a personal life that's Jewish, not necessarily a communal life that's Jewish."
Rabbi Dov calls Judaism a "textual religion."
"They have a great literature," he says. "And the study of those texts is considered a religious act. So what I'm doing with people is giving them skills that they can use to study those texts. And that's something you can do in Alaska."
Some of his students have turned to the internet for other religious needs. Gregg Browngoetz lives in Fairbanks, but has spent time in a few small towns in Alaska.
"I've participated in some online communities with other congregations outside of Alaska in terms of attending Shabbat service and high holiday services online.
Streamed services and internet classes are not ideal for everyone. For instance, Skype either melds with your learning style, or it doesn't.
"I learn better when I'm physically in a group of people and can scan and see how people are reacting," Custard says. "With Skype, you know, you just see one little face at a time. But for what, you know, it was the best that we could do and because of that it is effective."
In other words, it does the trick.
And Custard says she consumed all the material Rabbi Dov assigned.
"It was like feeding a hungry soul."
The second year of Rabbi Dov's class begins in January and will be called "Doing and Being Jewish in Alaska."
Editor's Note: A previous version said Rabbi Dov Gartenberg was one of three rabbis in Alaska. KTOO has since learned that there are at least four.