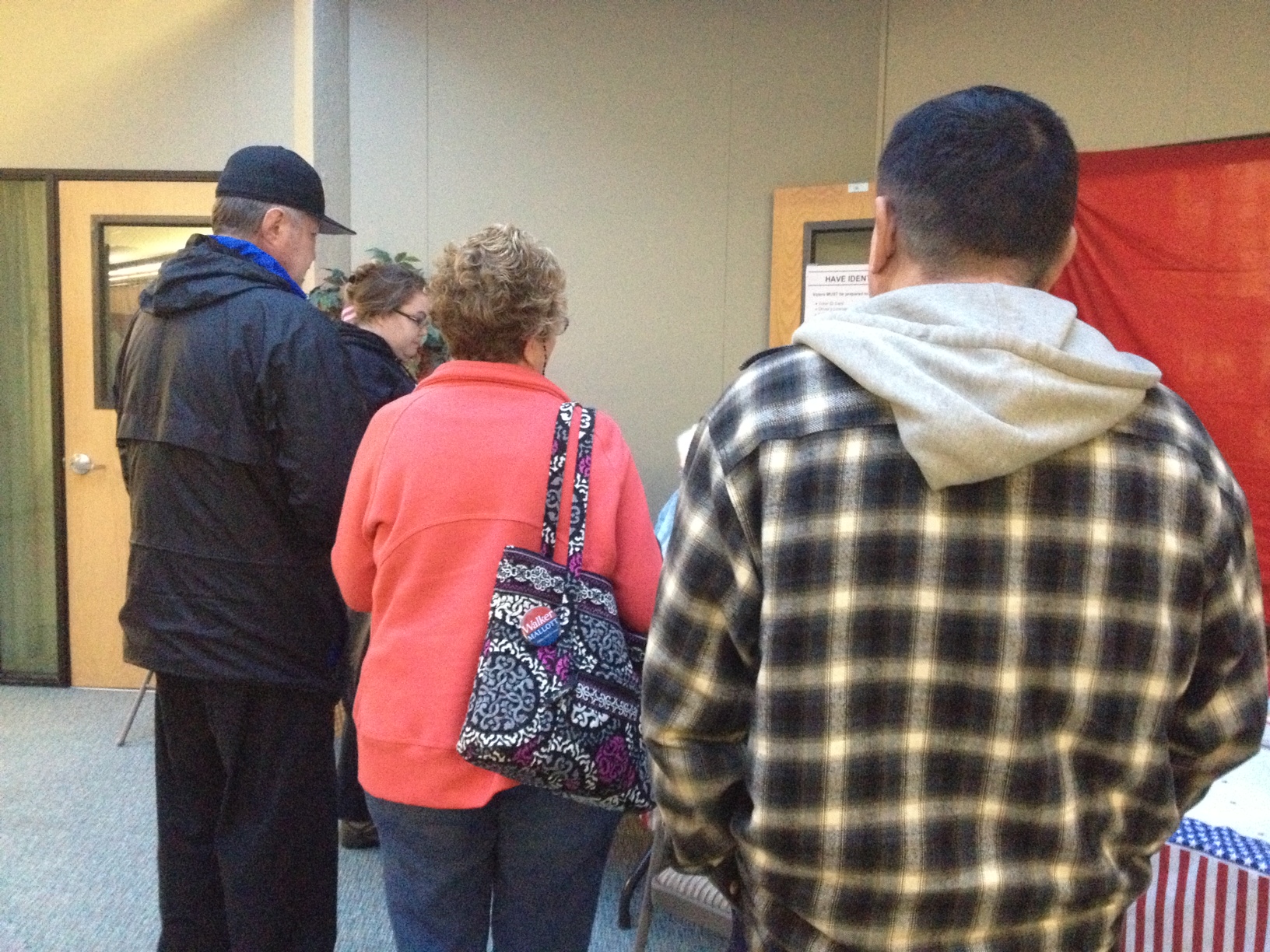 As of last night, 4,843 people in Juneau's two house districts voted early or absentee.
Voters are casting ballots for governor, U.S. Senate, U.S. House and state legislature, as well as three initiatives and three judges.
In the local races, Republican Peter Dukowitz is running against Democratic Rep. Sam Kito III for House District 33, which encompasses downtown Juneau, Douglas, Gustavus, Haines, Skagway and Klukwan.
Democrat George McGuan is running against Republican Rep. Cathy Munoz for House District 34, which includes Mendenhall Valley and out the road. Senate District Q covers all of those areas. Democratic Sen. Dennis Egan is opposed by Republican Tom Williams.
The Division of Elections starts counting early and absentee votes tonight. Division director Gail Fenumiai says those ballots could make a difference.
"Every vote affects the race. Depending on how the precinct numbers look like at the end of tonight, you'll have to take into account that there are still several thousand outstanding absentee ballots and there will be question ballots on top of that," Fenumiai says.
The division has up to 15 more days to receive absentee ballots. Early ballots are kept in a secured alarmed room in the regional office at the Mendenhall Mall Annex.
There are 28,622 registered voters in House Districts 33 and 34.