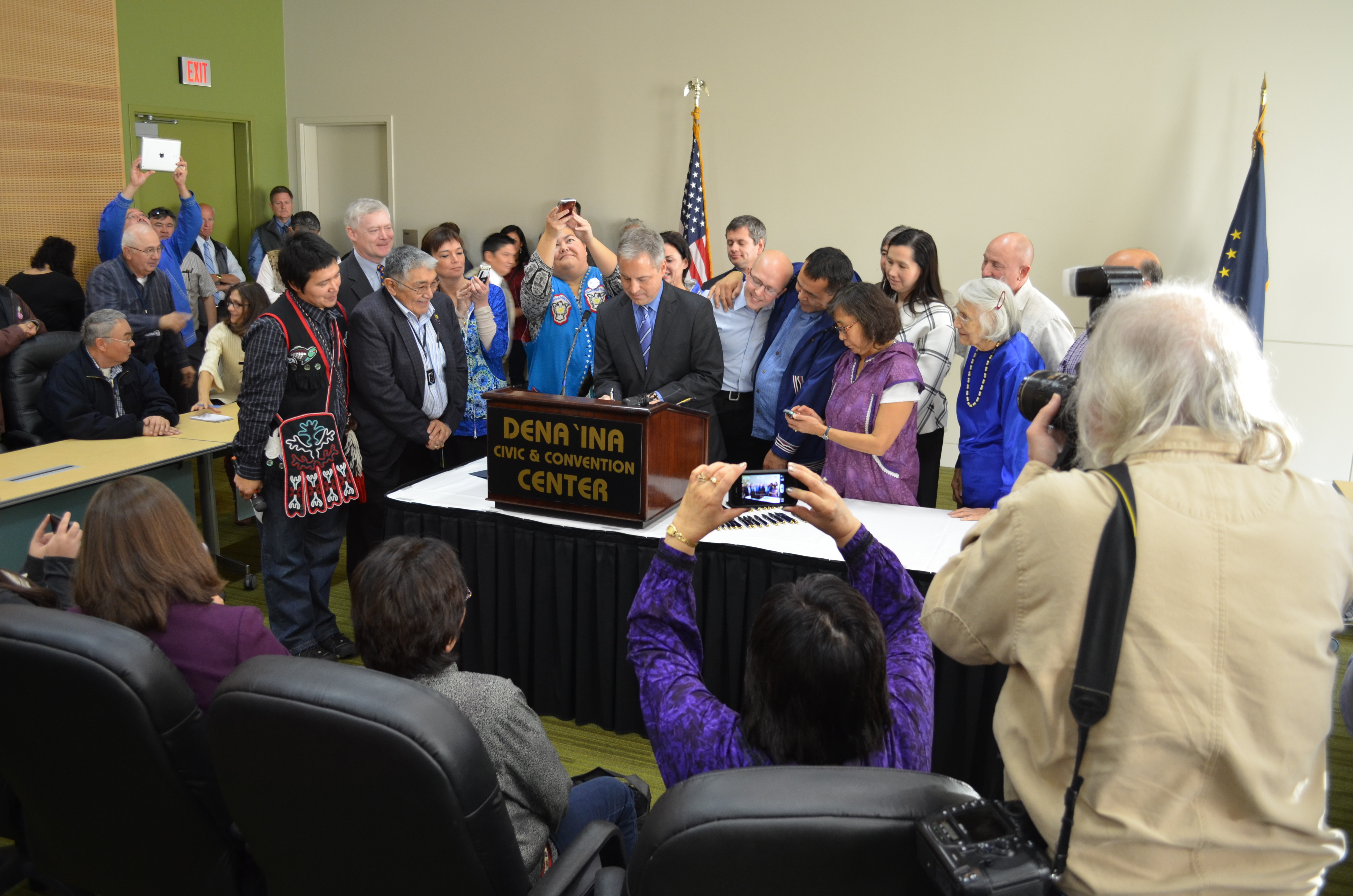 When American missionaries began arriving in Alaska in the 1880s, it was the beginning of a very dark era for Alaska Natives around the state. As Bureau of Indian Affairs and state-sponsored schools were established, things became even worse for Alaska Native languages and cultural practices. Today, elders' stories about being beaten for speaking their Native language or for practicing traditional dances or rituals are common.
So, fast forward to Thursday when dozens of elder Native language speakers found themselves in a packed room at the Dena'ina Center in Anchorage. Lawmakers and others clapped and cried as speakers young and old declared in their native tongue that their language was now an official language of the State of Alaska.
Kaséix̱ Selina Everson, originally from Angoon, was given the honor to speak first after Gov. Sean Parnell signed the bill.
"Gunalchéesh, governor, to all the people who are here for our beautiful languages to be recognized after all these years we were forbidden to speak it, and every time we'd remember how we were forbidden," Everson said. "An elderly gentleman from Angoon, he was 87, every time he spoke about us being forbidden to speak our own language on our own land, he cried like a baby."
Everson thanked the bill's prime sponsors Reps. Jonathan Kreiss-Tomkins, Ben Nageak and Charisse Millett.
"For every Native person standing here, in my language I will say gunalchéesh to all of you, all the learners, to the children, gunalchéesh. You've made this day an honorable day to honor all the people of Alaska," Everson said.
Tlingit language teacher Xh'unei Lance Twitchell was also at the bill signing. Twitchell worked with a group of other language learners from around the state to advocate for the bill's passage, even staging a sit-in protest at the capitol building in the final days of the past legislative session.
After 15 hours of sitting in the capitol hallways and observing lawmakers on the Senate floor go in circles trying to reach consensus on other bills, the protestors were finally rewarded. The legislature passed the Alaska Native languages bill around 2 a.m. on Easter morning.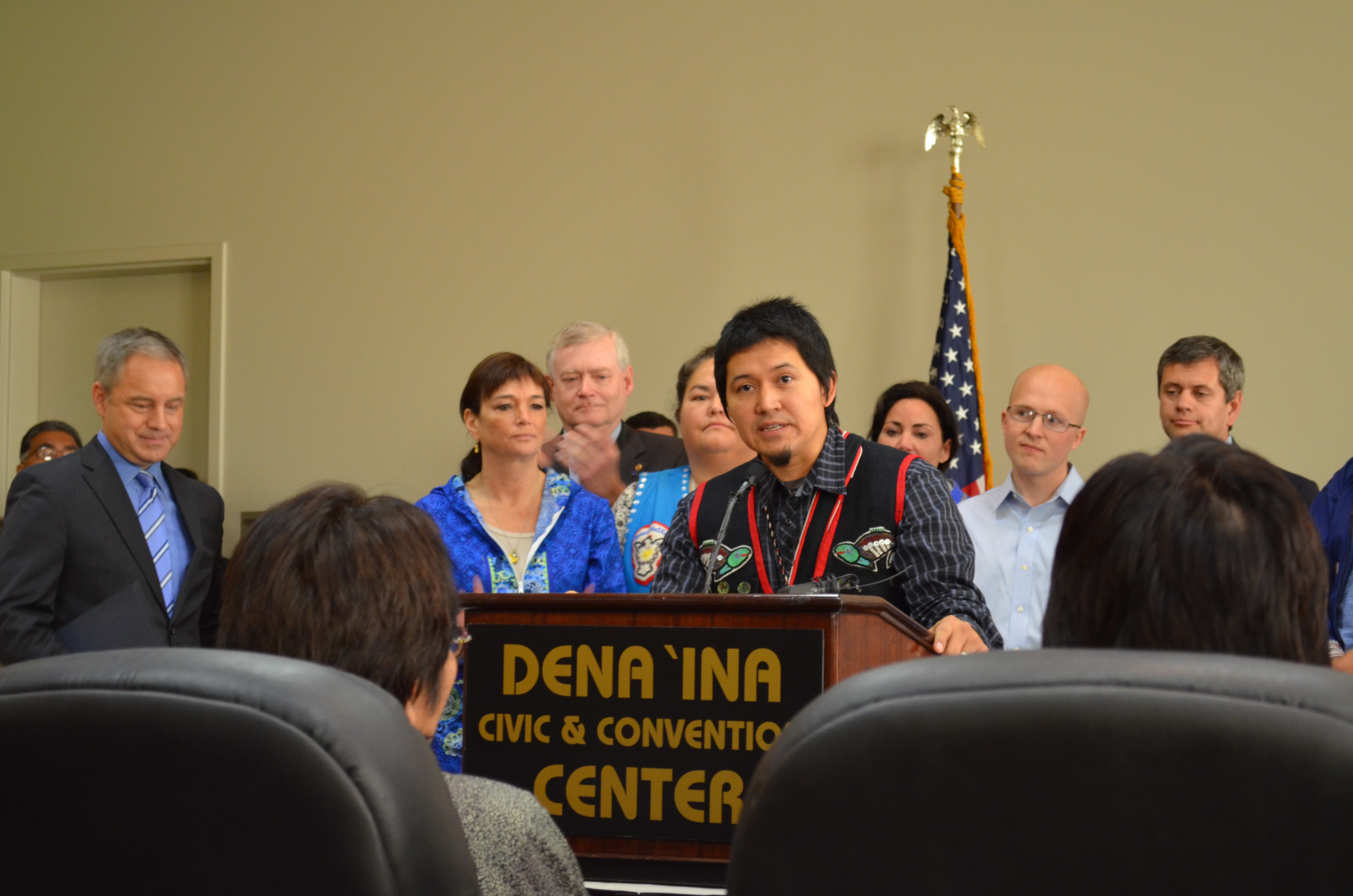 Twitchell says not all of the lawmakers were supportive of the bill in the beginning.
"I had a chance to tell them, 'People are going to remember you for this. Regardless of what side they are on, people are going to remember,'" Twitchell said. "There was a real fear that someday languages were going to be mandated and I don't see that as a fear. I think a logical step for Alaska is that if you graduate from high school in Bethel you know some Iñupiaq. If you graduate from high school in Juneau you know some Tlingit."
For the rest of the day at the convention, there was plenty of talk on-stage and amongst delegates about the "historic moment" that they'd all shared.