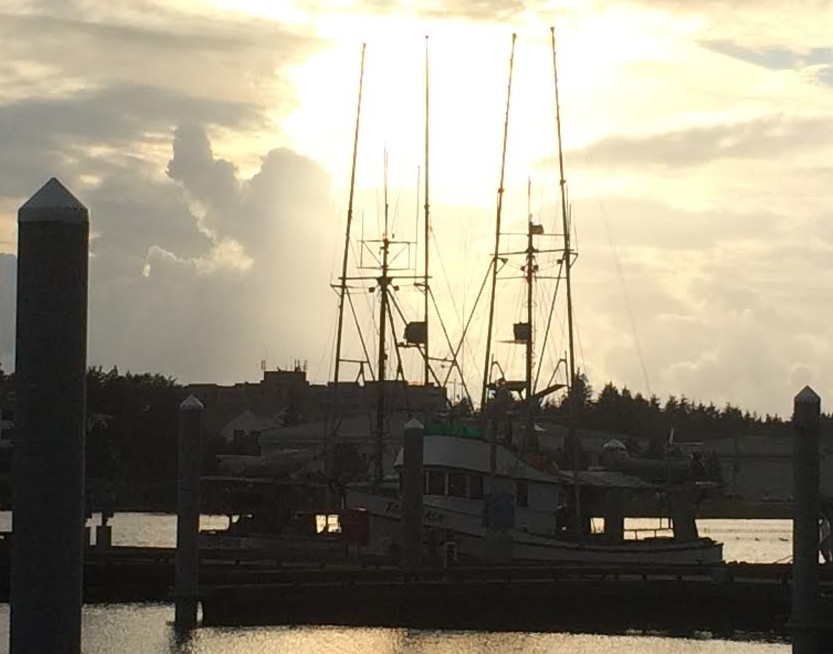 Southeast Alaska's commercial troll fishing fleet will have to stand down for a few days, starting this weekend.
The Alaska Department of Fish and Game announced Aug. 5 that the Southeast troll fishery for all salmon will close for four days, starting at midnight on Saturday, Aug. 9. It will reopen at 12:01 a.m. on Thursday, Aug. 14.
The fishery typically shuts down for several days in August to allow coho salmon to escape back into their home streams to spawn.
Fish & Game also announced that trollers will get a second king salmon opener next week. Trolling for kings will re-open on Aug. 14. The opening will last just three days, and close at midnight on August 16.
Fish & Game estimates there are about 36,000 kings left to catch before the fleet reaches this year's target harvest. Trollers caught nearly 200,000 fish during the first summer king opening, which ran from July 1 through July 7.
Trollers may still target chum salmon in certain areas throughout the troll closure, including in much of Sitka Sound. Trolling for all species will also remain open in select terminal harvest areas, including Deep Inlet near Sitka, so that fishermen can target salmon returning to hatcheries.
*Editor's Note: This story previously incorrectly stated the length of next week's king salmon opener for Southeast commercial trollers. The king opening will last three days, not two. It will run from 12:01 a.m. August 14 through 11:59 p.m. August 16. The story has been updated to correct the error. We regret the mistake.