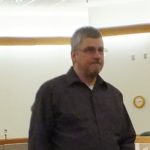 Robert Dean Kowalski says he's sorry for taking the life of his girlfriend during what he called an accidental shooting at a Yakutat lodge 18 years ago.
Kowalski was sentenced in Juneau Superior Court last Friday, July 18th and directed his comments to Jeremy Padgett, son of Sandra Perry.
"I just want you to know that I'm very sorry for what happened," Kowalski said. "Your mother and I had good intentions of starting this business of bringing back flowers. I haven't had a chance to talk to you."
I'm very hurtful and very sorry that the state brought this back up for you, and me too. I just want you to know that it was an accident and I did not do that on purpose. I didn't want to hurt your mother one way, what so ever."
For his part, Padgett says Kowalski's disregard for life has led to two homicides and nine children left without their mothers.
"I don't wish any harm to Mr. Kowalski at all," Padgett said. "The only thing I want, and my mother wants, and I know even Lorraine (Morin) wants and her family is that this man can't get out and destroy another family."
He is put behind bars. That way he can't hurt another woman."
A jury convicted Kowalski of second-degree murder during a four-week trial in Juneau that wrapped up in mid-April.
Prosecutors at trial also brought up Kowalski's shooting of Lorraine Kay Morin in Montana in 2008 which prompted investigators to take another look at the Yakutat case. Although, jurors were not told about Kowalski's conviction or that he was already serving a 40 year sentence after making an Alford plea. Juneau Superior Court Judge Louis Menendez explained that as an equivalent to a 'no contest' plea in Alaska in which the person is convicted without admitting guilt.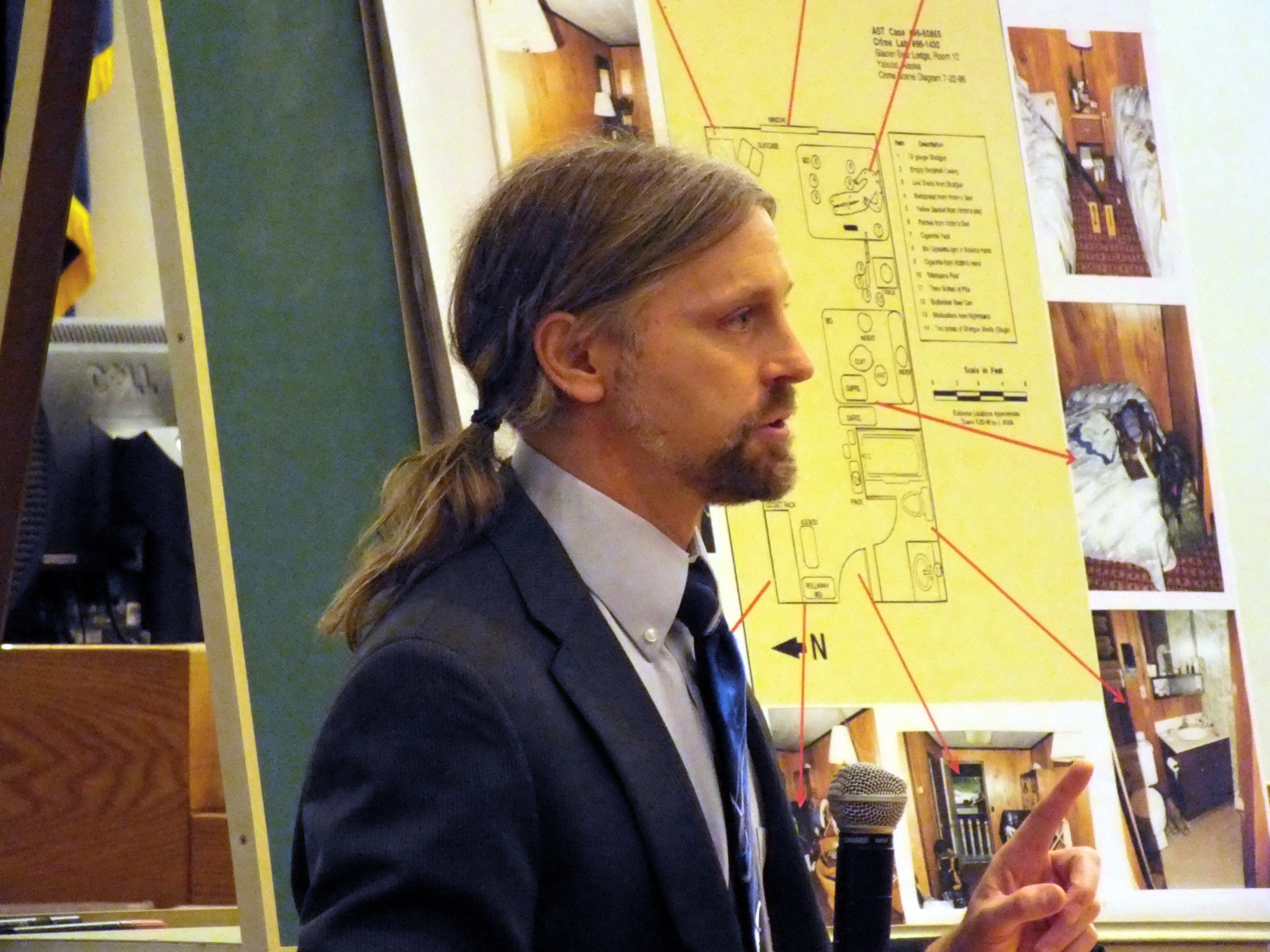 Special prosecutor James Fayette argued for a sentence of fifty years to serve in prison based on comparisons to other cases that he thought were similar.
"Even before we get to the shooting of Ms. Morin, you have a dysfunctional, alcohol-fueled assaultive relationship with pretty much every domestic partner that we know about," Fayette said.
Judge Menendez sentenced Kowalski to 50 years in prison with 10 years suspended, slightly higher than the benchmark 30 years for such a conviction.
"The conduct that you displayed with the gun was extremely reckless, it was remarkably dangerous, and it resulted in the death Miss Perry," Menendez said.
Now 53 years old and not in the best of health, Kowalski will serve the Alaska sentence consecutively or after finishes out the 40 year sentence for the Montana homicide. His Alaska sentence could be shortened by a third or nearly 13 years if he stays on his best behavior. If he does get out of prison, he'll serve another 10 years on probation.
Public defender Eric Hedland believes 40 years to serve is arbitrarily too harsh. Normally, prior criminal history is considered when a defendant is sentenced for a current case.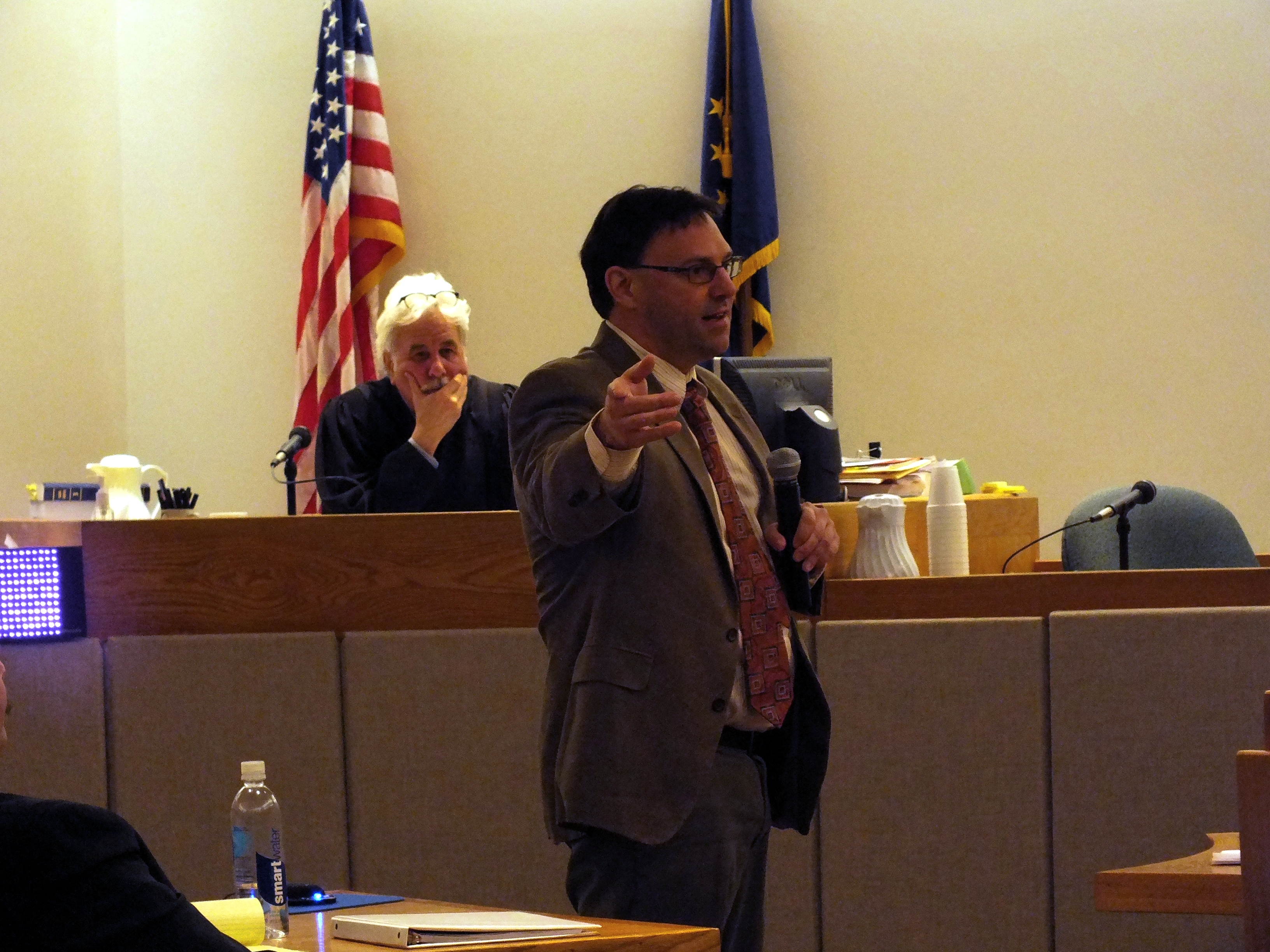 Hedland worried that Montana homicide would factor into the trial and sentence for the Yakutat homicide, even though Morin's death happened eight years after Perry's death. Hedland suggested during the sentencing hearing that the trauma of killing Perry and seeing the aftermath disturbed Kowalski so much that behavioral changes later led to domestic violence, violating a protective order against other women, and then the Montana shooting that killed Morin.
"We're pretending that we're there in 1996 and Mr. Fayette argued – effectively, I guess – that it seemed so obvious in 1996," Hedland said.
Clearly, it did not (seem obvious). Clearly, a lot of people didn't buy that or he would've been charged. And, he wasn't. So, we come after the Montana case and say 'It was so obvious at the time – wink, wink- the Montana case.'"
Hedland noted that the prosecutor back in 1996, Richard Svobodny, determined there was no criminal liability that could be proven and he believed back then that no charges could be brought against Kowalski.
According to court rules, a case can be appealed up to 30 days after a judgement is signed in the case.