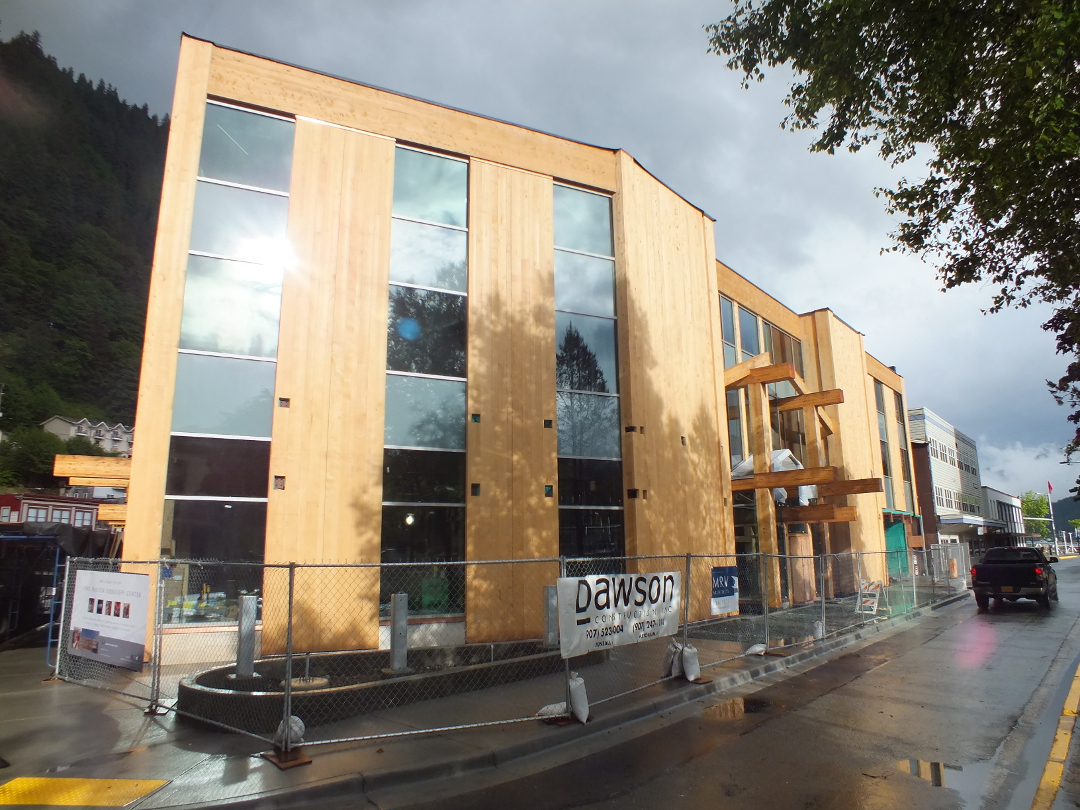 Sealaska Heritage Institute raised more than $75,000 last week during Celebration for the Walter Soboleff Center under construction in downtown Juneau.
The nonprofit is about $2 million short of the $20 million it needs to pay for the building, which will house the institute's offices and collections. It also will feature space for SHI's language program, art exhibits and an artist-in-residence program.
The 29,000 square foot facility is expected to open by early 2015.
"This will help Juneau become the new Northwest coast art capital of the world," said Sealaska Corp. board chair Albert Kookesh, who led a fundraising pitch from the Celebration stage on Saturday.
Kookesh accepted a $50,000 check from Wells Fargo Bank for the Soboleff Center project. Sealaska shareholder Rod Worl and his wife, Dawn Dinwoodie, donated $25,000, and a handful of individuals gave gifts of a few hundred dollars each.
Sealaska Heritage Institute President Rosita Worl, Rod's mother, said hundreds of Sealaska shareholders have supported the project to date.
"The most important donors have been our own people," Worl said.
She also thanked several other donors, including the state of Alaska and City and Borough of Juneau, which are financing about half the project.
The center is named for the late Dr. Walter Soboleff, a Tlingit spiritual leader and educator who passed away in 2011.
Celebration attracted thousands of Southeast Alaska Natives from around the state, country and Canada. Sealaska says it is committed to Celebration for generations to come.