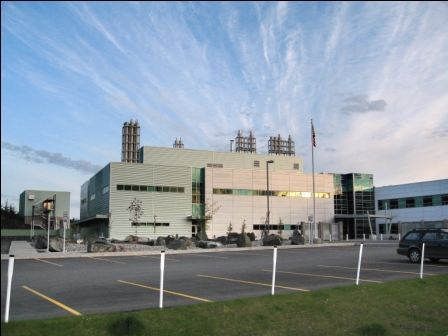 Did you know the Alaska Fisheries Science Center is not based in Alaska?
In fact, most of the National Oceanic and Atmospheric Administration researchers who support Alaska fisheries are based in Seattle.
The Juneau Assembly wants to change that. Mayor Merrill Sanford this week created a task force to look at bringing more federal marine science jobs to Alaska. While the task force will study the issue from a Juneau perspective, Sanford said other communities could benefit as well.
"There's other places within Southeast where some of these jobs could go," Sanford said at Monday's assembly meeting. "Kodiak has a big fishing industry where some of these jobs might possibly go, and we want to look at all of that."
Attracting more federal jobs to Juneau is an assembly priority. In addition to laboratory scientists, Sanford said the assembly also wants research vessels based in the state.
"If we could even move a few or some to our own research centers and our own fisheries areas, I think that would be a big advantage to us," Sanford said.
NOAA Fisheries has about 180 full time employees throughout Alaska, most of them in Juneau. By comparison, the Alaska Fisheries Science Center in Seattle has about 250 full time employees.
Historic factors led the fisheries science center to be based in Seattle.
"That's where the geographical distribution of the labor force developed around the time of statehood, and it's mostly just been maintained there," said NOAA Fisheries spokeswoman Julie Speegle.
She said the agency is spread out for a number of other reasons, including the availability of facilities and housing, and the willingness of some employees to live in Alaska. That's not to mention the cost of relocating employees during a time of federal budget cuts, Speegle said.
Assemblyman Randy Wanamaker and fisheries consultant Greg Fisk will co-chair the city's task force. The panel also includes Assemblywoman Kate Troll and Jim Becker, chair of the CBJ Fisheries Development Committee. The group hopes to add a retired NOAA employee.
The task force has six months to complete a report for the assembly.