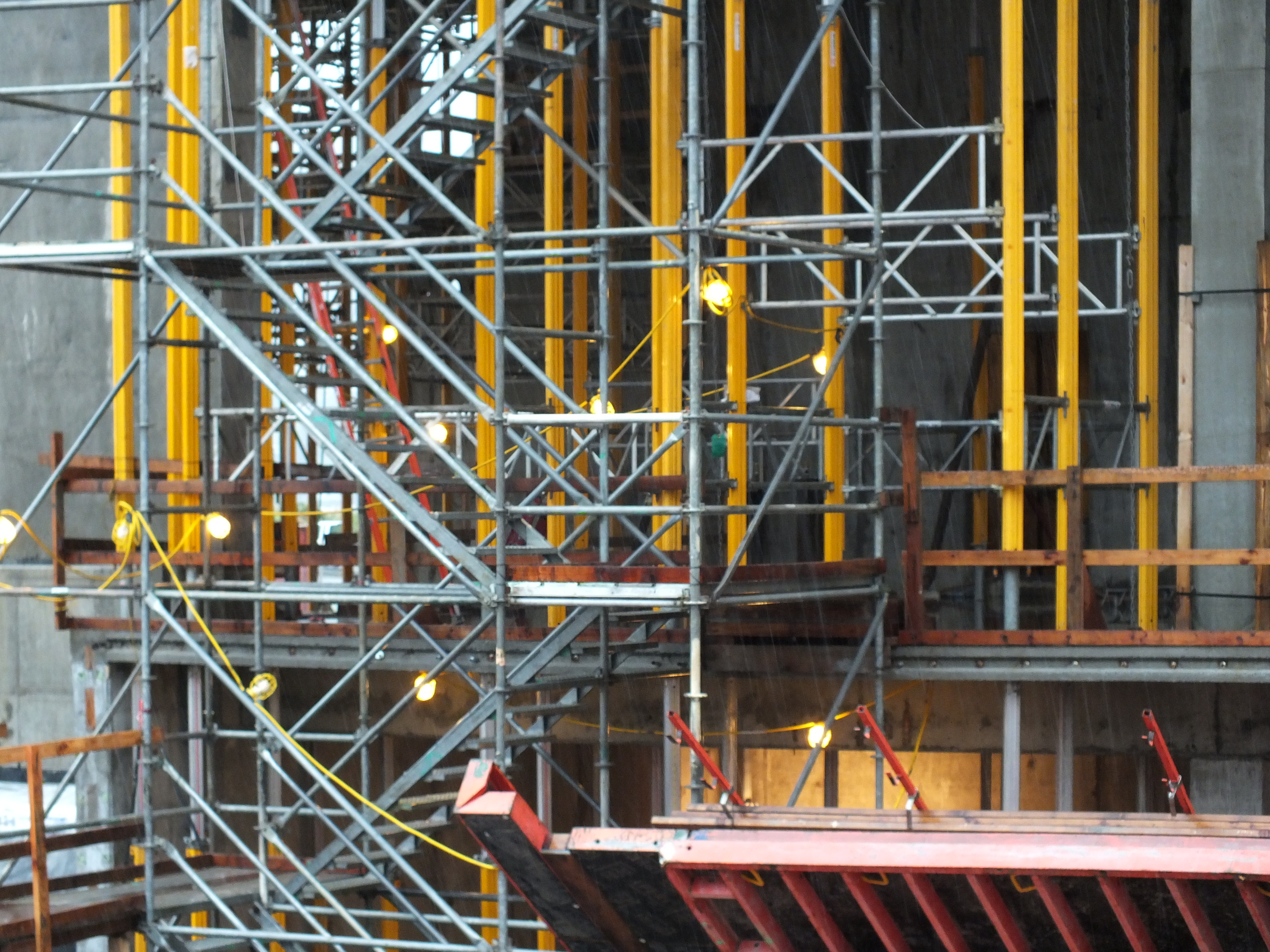 Astute observers of the State Library, Archives, and Museum project in downtown Juneau may have just noticed that the structure is now being built higher, much higher than this summer's construction efforts.
"The community is going to start seeing that second floor wall section go on, which is as tall as the first floor," said Bob Banghart, Deputy Director of the Division of Archives, Libraries, and Museums.
So, people are going to start paying attention. This is really a large building."
Banghart has a suggestion for estimating the expected size of SLAM:
If you look at the crane, you look at the cab where the operator sits, count down three sections of the crane frame, that's the approximate height of the building."
On Wednesday, a pumping vehicle with an articulated boom pipe reached into the interior of the structure to pour concrete for the second floor slab as a chain of cement trucks came and went from the construction site.
Concrete form panels are already being erected to extend the walls even further up for the vault that will become the main storage area for artifacts.
The first of the current Alaska State Museum's permanent exhibits on the second floor will be dismantled and packed up starting on October 7th. That will continue through February 28th when the Museum closes to the public.
Once (the current Alaska State Museum) is empty, it will be removed. Then they will add the other two-thirds of the construction project."
The current Alaska State Museum includes about 24,000 square feet of space. By comparison, the new SLAM structure will be nearly 116,000 square feet. The parking lot will add another 64,000 square feet of space.
We're pretty much on-schedule, on-budget, where we hope to be."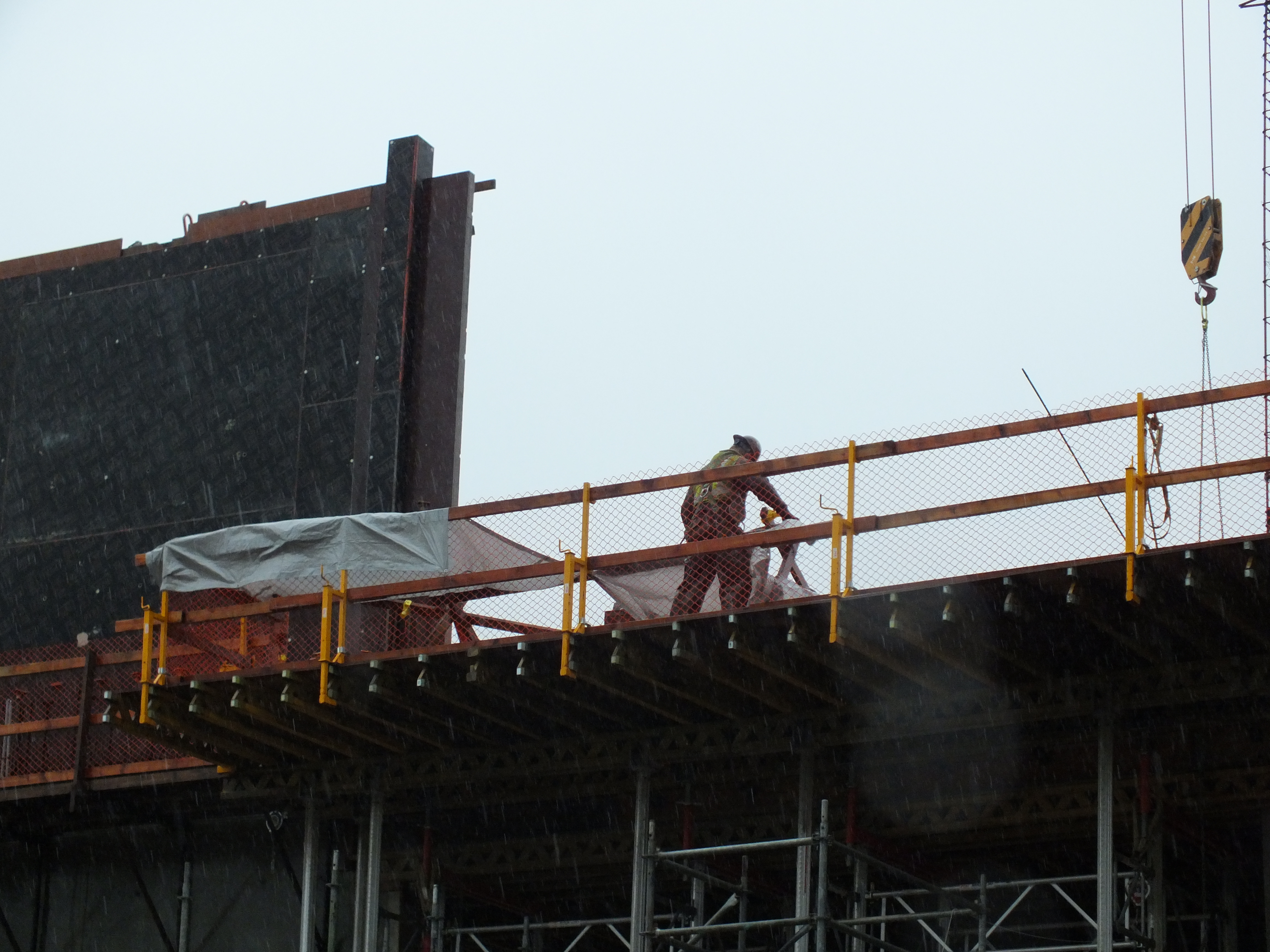 Meanwhile, the Eagle Tree will return in the new structure. Banghart suggests that patrons and community members were very adamant about continuing with that exhibit.
Also planned for installation in the new building or on the grounds will be Science on the Sphere, the sculpture Nimbus in a restored form, and — hopefully — two of the current museum's distinctive exterior side panels with the Pacific Northwest Native formline design. Banghart said that the recovery of two complete panels may be difficult.
We'll have more on the project coming up next week on KTOO's Morning Edition.