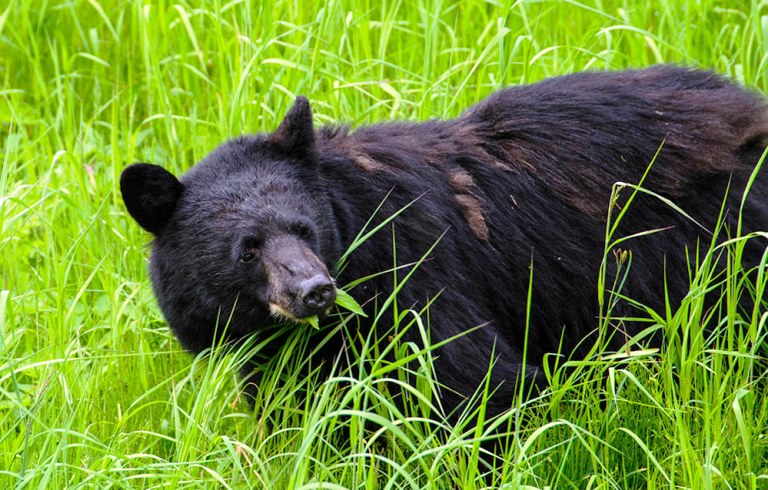 Steep Creek Trail near the Mendenhall Glacier Visitor's Center is closed until fall.
Sockeye began running over the weekend and the black bears are feasting.
The U.S. Forest Service closes the back side of the trail this time of year to protect both the bears and the people who want to watch them.
Visitor Center director John Neary says giving the bears space improves bear viewing.
"If we allow the bears to have a little space they're more likely to come closer to the platforms where we can see them even better," he says.  "It seems kind of counter intuitive, but the more relaxed the bear, the more space they have to retreat if they need to, the more likely they are to come nearby when they want to feed and seek our presence."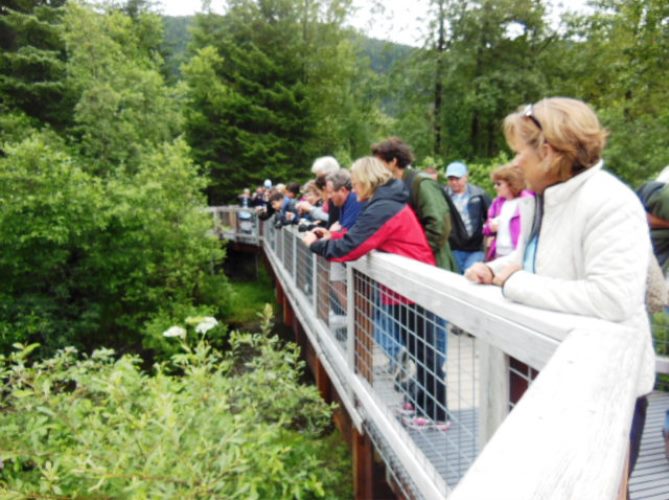 Neary says most of the dozen to two-dozen black bears that use the area around the glacier are juveniles or sows with cubs.  The best place to watch them is from the visitor center grounds and the viewing platform.
"They're very interested in hanging out right next to the people because it keeps away what they would consider the scarier bears, the big adults or big males that would maybe threaten their cubs.  So what we're running here is a nursery.  The tourists are a key part of that as well as all the visitors who stay on those platforms and trails sort of  reinforcing for the bears that the people area is there and 'if I walk right along them with my cubs I'll be safe,' " he says.
Signs are posted and maps explain the area that is closed to walkers and bicyclists between the Moraine Ecology and Steep Creek trails.
Neary says Steep Creek will remain closed through the Coho salmon run.