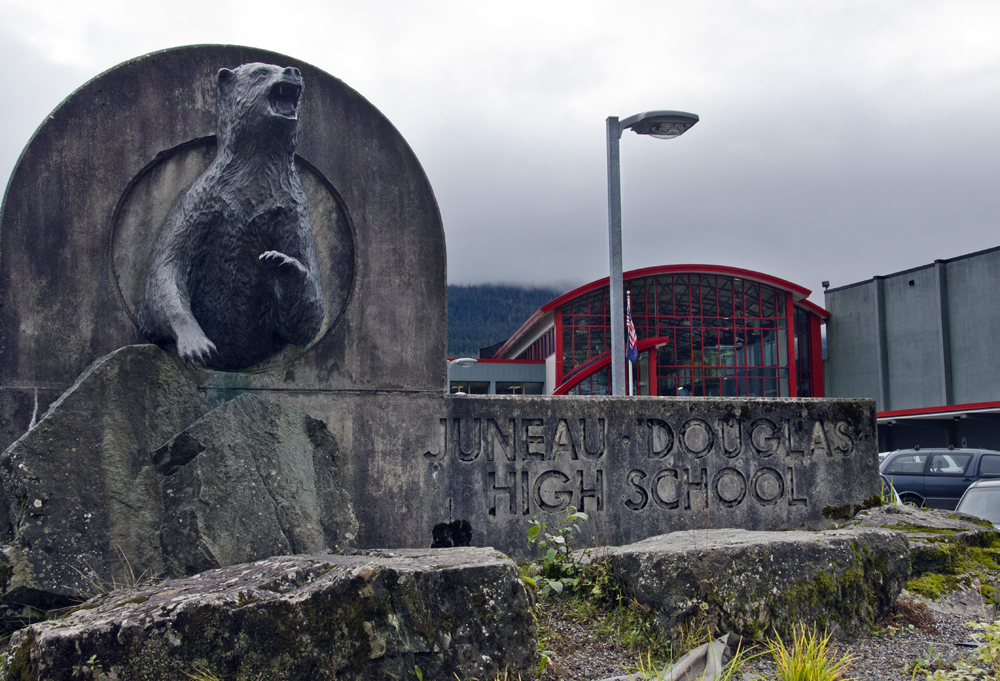 The Juneau School District and Juneau Education Association teachers union have reached another impasse in negotiations for a long term contract.
Teachers are currently working on a one-year deal negotiated through a mediator after contract talks broke down last year.
The two sides have apparently agreed to another round of mediated negotiations in hopes of reaching the teachers' first three-year contract since 2009.
In a release from the school district late Friday afternoon, Superintendent Glen Gelbrich said he remains optimistic about the process.
District Spokeswoman Kristin Bartlett says both sides hope to begin the mediation process before the end of the school year.
Officials from JEA could not be reached for immediate comment.
JDHS Principal Candidates Announced
In other school news, the district announced three finalists for the Juneau Douglas High School principal job late Friday.
They are Paula Casperson from Juneau, Kari Dendurent from Big Lake, Alaska*, and Larry Walsh from North Haverhill, New Hampshire.
All three will be interviewed next week. An open house for the community to meet the candidates will be held Thursday May 2nd from 5:15 to 6:45 at the JDHS Library. Public interviews will be held the following day at 1:30 p.m. in room 206 at JDHS. The interview panel includes school staff members, district administrators, and members of the JDHS Site Council. The public can fill out comment cars, which the interview panel will consider in its deliberations.
Resumes for the candidates are available online at juneauschools.org.
Current JDHS Principal Ryan Alsup announced recently that he would resign at the end of this school year, citing "personal reasons."
*UPDATE: According to Bartlett, Dendurent has withdrawn from consideration after accepting another principal job.