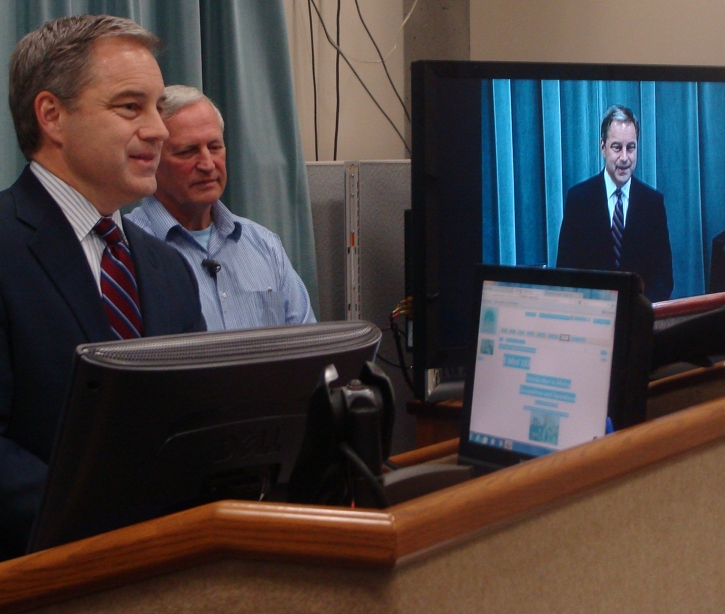 More than 50 high school students taking an "Introduction to Mining Occupations" course through the University of Alaska Southeast had quite the guest speaker on the first day of class Tuesday.
Governor Sean Parnell urged the students to follow their passions, whether they end up working in the mining industry or not.
"This class is a path of opportunity for you, and you're going to get out of it what you put into it," Parnell said.
The governor was the first of many guest speakers the class will hear from this semester. Instructor Mike Bell worked at Hecla Greens Creek Mine before becoming director of the Center for Mine Training at UAS. He says he's identified more than 140 mining-related careers, everything from cooks to truck drivers to waste water treatment engineers.
"I'm not going to instruct in all of these fields, because I don't have that kind of expertise," Bell said. "I've worked at Greens Creek Mine for five years and been a professor here for six or seven. But there are a lot of jobs that I don't know about. So, what I do is I call up a Mine Engineer, maybe at Greens Creek or at Coeur [Kensington Gold Mine] and they come and talk to the students about how they got their job, the education required and how they might take a path to get there."
This is the second year Bell has taught the class, which is designed for high school juniors and seniors. Last year, enrollment was limited to 20 students, all from Juneau. But this year, with the help of video conferencing equipment, there are 55 students statewide, from the Northwest Arctic Borough to remote parts of Southeast.
"I went down to Prince of Wales to talk to all the schools there, because there are two big mines that are starting up down there and they want a local workforce," said Bell. "So, we're trying to show the kids what happens at those mines."
Isaac Rumfelt is a 17-year-old senior at Juneau's Thunder Mountain High School, who's interested in a career as a mechanic.
"I kind of got into diesel mechanics and figured out I could get into diesel mechanics at the mine," said Rumfelt. "So, I thought it would be good to learn what goes on at the mine on a daily basis and basics of everything kind of."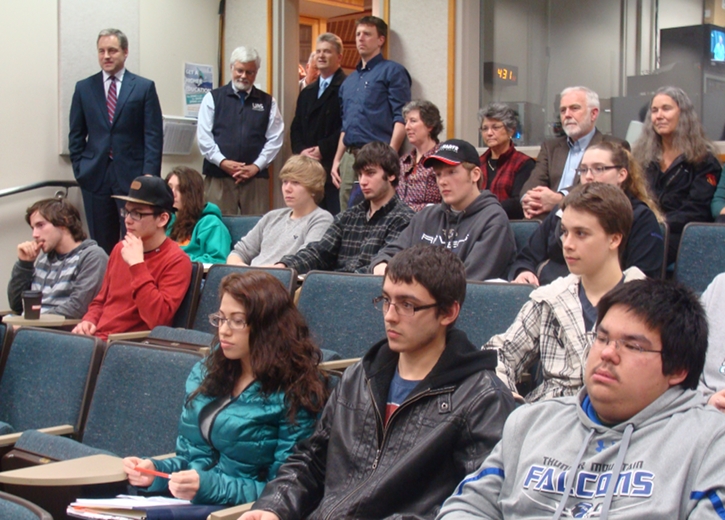 In his remarks Governor Parnell talked about the importance of keeping mining jobs in Alaska. He praised programs like the Center for Mine Training, and classes like "Intro to Mining Occupations" for teaching Alaska students the skills needed to perform those jobs.
The students pay $44 tuition and receive three college credits, according to Roxanne Mourant with the state Department of Education and Early Development.
The department is one of several partners that provided support to make the class possible. That includes mining companies like Hecla Greens Creek, which donated $300,000 to the University of Alaska Foundation in 2011 to help create the mine training program at UAS.