A Missouri man has been hired as Juneau's new library director.
Robert Barr is currently Information Services Manager for Johnson County Library in Kansas City.  He will assume the Juneau job next month.
City Manager Kim Kiefer announced Barr's appointment Thursday.
The city conducted a nationwide search. Kiefer says Barr has been working in libraries for about a decade and is particularly interested in growing and diversifying the value of libraries to the community.
Barr will replace Barbara Berg who is retiring as CBJ library director, a post she has held since 2003.  But her history goes back to city and borough unification.  She moved to Juneau in 1972, when CBJ was taking things over.
"I was the first city employee at the Douglas library after Borough unification when they brought the Douglas library into the system," Berg says.
In fact, she has worked in libraries or bookstores since her first job in college.  And over the years, she's seen tremendous changes in technology.
"My first job in a library at Fort Richardson was typing catalog cards and filing them in the card catalog.  Then we went through the era of converting our collections to online and barcoding everything," she says. "Now the systems keep getting more and more developed until many times in the catalog you can click through and you actually get to the electronic book. You get to the source material from one point so that's a real change.  But the book is still here, and I firmly believe it's not going anywhere."
But Berg says public libraries of the future will not be warehouses of books.
"I think we're going to move in new directions where there's more electronic books and the cream of what you want in the physical format," she says. 
She says the real electronic revolution is the online search.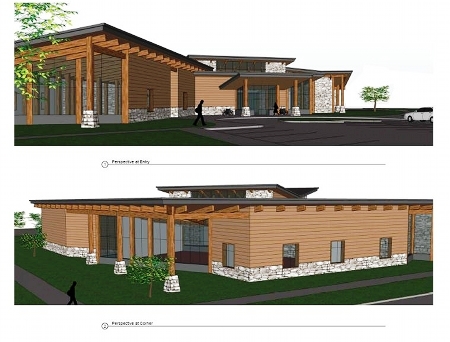 Barbara Berg has been at the forefront of planning for the new Mendenhall Valley library, to be built next year in the Dimond Park area.   She believes the brick and mortar library is an important community gathering center.
"It builds a sense of community when people are sort of separated by their electronic devices at their individual homes or their individual workplaces, not communicating face to face.  The library is a forum; it's a place in the middle of our town that everyone can use."