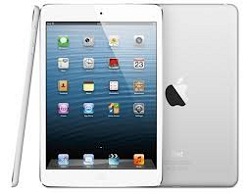 This pledge drive, all existing and new Sustaining members will get their name in the hat for a drawing for a new 32GB iPad mini with WiFi and cellular. While this is designed to specifically be an incentive and reward for our Sustaining members, if you are not interested in being a Sustainer, you may come by the station Friday morning, November 2nd, between 8am and 10am and enter your name in person. We'll draw for the iPad mini at the close of the drive on November 2nd. Staff, members of the board, and their next of kin are not eligible.
Sustaining Gifts: are charged to your credit card and automatically renew each year. You may choose monthly, or quarterly installments, or pay annually. You may increase, decrease or stop your gift at any time.
One time gifts: need to be renewed annually. You can pay in monthly, or quarterly installments, or in one lump sum.