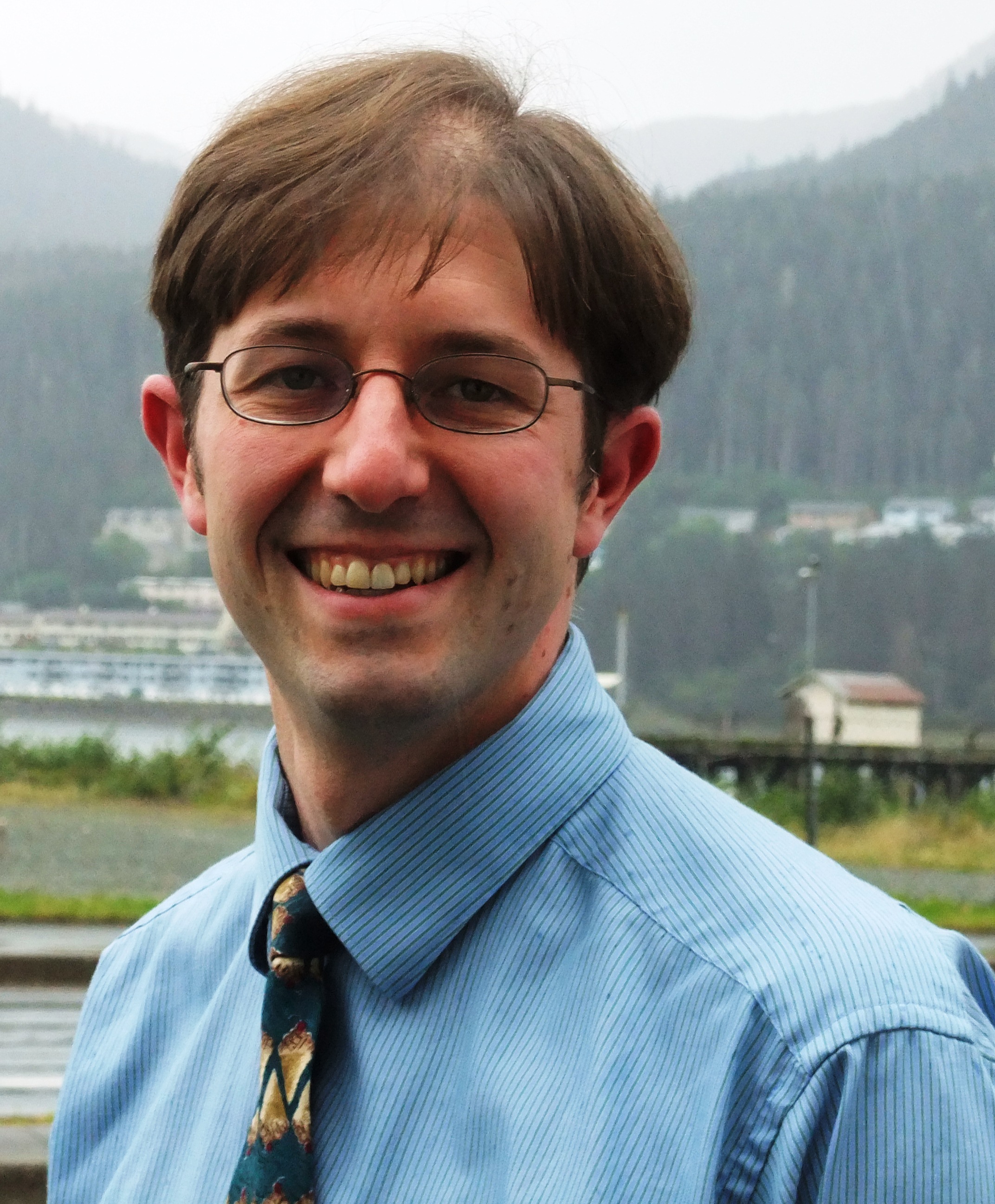 CBJ Assembly District One candidate Jesse Kiehl is a home-grown Alaskan. He was born and raised in Anchorage and after college he moved to Juneau.
Kiehl likes to say he "finally got it right."
He is bullish on Juneau and its environs. He moved to the capital city 13 years ago and decided this is the place to raise his family. He and his wife Karen have two daughters, ages 9 and 7, and a pug dog.
"We love to go camping and hiking around Juneau," he says. "Not everybody in the family likes ridge tops as much as I do so my solo time I often get to hike up high."
Kiehl adds fishing and hunting to his list of favorite things about the Juneau area.
At work, he's steeped in state of Alaska budgets and policy. For the past ten years he's worked for Juneau's state senators: first Kim Elton and now Dennis Egan.
"I have really enjoyed getting to know and digging into public policy issues, government issues and government budgets, and working with people of every point of view I had ever imagined," he says, "and quite a few I just learned about when I started dealing with the folks who held them!"
On his way to the state capital, he interned as a college student in the nation's capital for the late Senator Ted Stevens and then in the Alaska governor's office. After graduating from Whitman College in Walla Walla, Washington, he worked in the Knowles Administration then became a staff member to the Alaska Board of Education.
"I learned a lot there about how some of the ins and out and intricacies of government can really help connect people better to government, or separate people from their government. And obviously I always think that connecting people to government is the better way to go," he says.
The initiative process is one way Alaskans connect with their government – and this year's municipal ballot carries a measure brought by Juneau citizens. Proposition 5 would impose a 15-cent tax on plastic bags.
Kiehl agrees with the concept of reducing the use of plastic bags.
"I never go duck hunting on the wetlands without bringing back pockets, or a sack full, of plastic garbage."
But he's voting no on the initiative. He says it's poorly structured, applying only to Juneau's largest retailers. He also believes the tax is too high and, of course, would have the biggest impact on groceries – the stuff people shop for the most.
Kiehl is also voting no on another high-profile ballot measure – Proposition 1. It would exempt CBJ officials, including Assembly members, from state financial disclosure requirements, to be replaced by a local reporting system.
"I understand the desire to make the financial disclosure a little easier on candidates and elected officials," he admits. "They're a pain!"
But Kiehl says the ballot measure would loosen the disclosure rules too much. For example, it eliminates the requirement to reveal the amount and source of income over $1,000 as well as declaring an official's close economic associations with persons who do business with the city and borough.
"As Alaska's capital I think we should lead by example in a number of things and one of those is we need to use more comprehensive disclosure not less," Kiehl says. "We need to use the stricter standard."
Kiehl has been hitting a lot of doors in Assembly District One, which encompasses downtown to the airport, and Douglas Island. He says he hears a lot about the landfill.
"Someone called it 'Mount Trashmore' the other day," he says.
He believes the first step is to stop putting sludge in the landfill. That was billed as a temporary answer to a decrepit sewage incinerator, but the city has continued it for months. While the city needs to expand recycling, he says, that's not a long-term solution.
"We need as an Assembly to buckle down, bore in and find solutions to Mount Garbage."
He calls the Assembly's work low-profile, unglamorous subjects like garbage, pot holes and sewers.
"It's an everyday slog through a giant packet of backup material and talking to people on every side of an issue and trying to find the best decisions to move Juneau forward," he says.
Jesse Kiehl says it's that every day work for the community that he wants to do.
He is opposed for the Assembly District One seat by Brad Fluetsch.