5 PM – 6 PM
---
 141  2.5 Hour Goldtown Theater Rental with Popcorn  $ 200
Celebrate a birthday, toast an anniversary, geek out to big screen X-Box or throw a zombie party for you & 80 friends!  2.5 Hour Theater rental with popcorn! * Goldtown Theater * 171 Shattuck Way * 907.209.3909 * goldtownnick.com
142  Gourmet Dinner for 4 (including wine) with Chef Jones  $ 300
 Gourmet Chef Jones will fix a multi-course dinner for you & 3 guests ( including wine). The chef can also work around any/all dietary restrictions. Dinner will be hosted at the Jones home on Douglas Island. * Loren and LaRae Jones * 907.586.1112
143  Goals Gym One Month Membership  $ 74
 Get a one month membership to Goals Gym!  Jumpstart your fitness goals and take advantage of the great equipment, flexible schedule and easy access to facilities. * Goals Gym * 1248 Glacier Avenue * 907.364.4625 *www.juneausgym.com.
 144  Custom  Bamboo 6'9 Fly Rod by Jon Lyman  $ 600
 This is a handmade, bamboo fly rod featuring nickel and silver furniture, and red agate stripping. Perfect for Montana and Cowee Creeks here in town. * Jon Lyman * 808 Fritz Cove Road * 789-3571
 145  2 Roundtrip Travel Certificates on Jetblue  $ 900
Fly non-stop with Jetblue Airways from Anchorage to either Long Beach, CA or Seattle, WA. Enjoy the most legroom in coach along with unlimited snacks & drinks. This is seasonal service so start planning your getaway NOW! Visit www.jetblue.com * JetBlue Airways * 1-800-JETBLUE
 146  $50 Gift Card to Ivar's Restaurants  $ 50
Enjoy lunch, brunch or dinner at any of Ivar's three fine dining restaurants, seafood bars of Kidd Valley Hamburger Restaurants. www.ivars.com * Ivar's Salmon House * Pier 54 * 206.587.6500
 147  Family Pack to the Pacific Science Center  $ 72
Family pack to the Pacific Science Center includes 4 passes for all Exhibits including the IMAX Documentary. A great way to spend time when you have connect or overnight in Seattle. The kids will thank you. * Pacific Science Center * 200 Second Avenue N * 206-443-2001 * www.pacificsciencecenter.com
 148  Do Not Disturb Package at The Willows Lodge  $ 520
 The Do Not Disturb package includes one night's accommodation in a luxurious Northwest style room, Dinner for 2 at the Barking Frog Restaurant followed by an exclusive " In-Tub" dining experience for a relaxing soak in your room. The Willows Lodge is located about 40 minutes outside of Seattle and there are a number of great vineyards and tasting rooms in the area.  * The Willows Lodge * 14580 NE 145th Street * 425.424.3900 * www.willowslodge.com
 149  Wine Glass & Accessory Package from City Cellars  $ 419
Wine lovers PREPARE to fight for this package – it's everything you could ever dream of !  It includes 8  Riedel Overture Magnum Glasses, 8 Riedel Overture Red Wine Glasses,1 Vitis 56 oz. decanter,1 Host Studios Wine Aerator, 1 Rabbit Corkscrew, 1 Signed Book – Wine Trails of Washington by Steve Roberts and finally, a $75 Gift Certificate  all compliments of City Cellars Fine Wines serving Juneau Wine Clubs for 24 years. * City Cellars * 1710 N 45th Street * 206.632.7238 *www.citycellar.com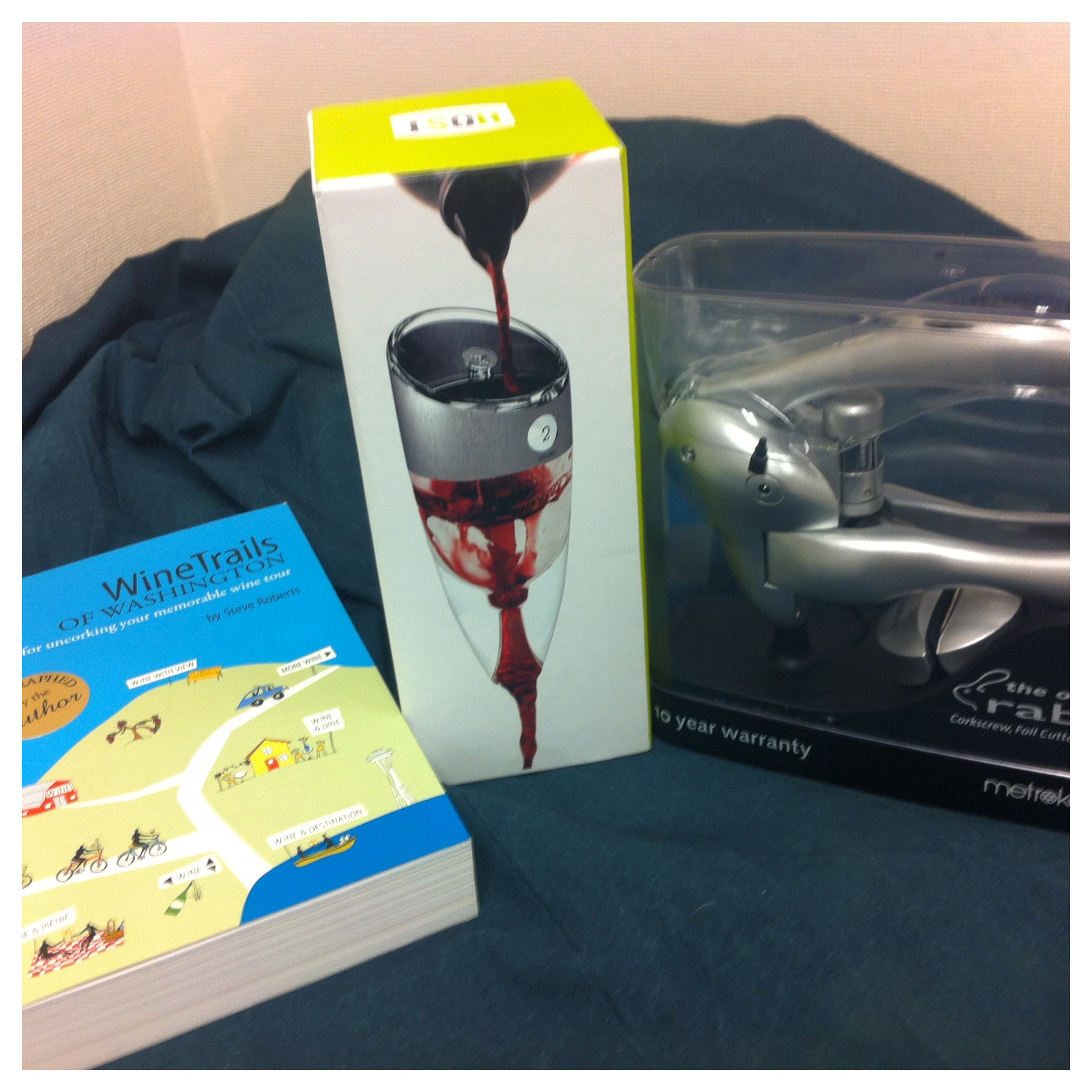 150  Vasectomy  $1,294
Vasectomies are a safe & effective method of birth control however they aren't typically covered by insurance. Plan for a weekend – maybe a little golf, procedure and then a restful couple of days. Valley Medical Care specializes in Family Medicine. More information at www.valleymedicalcare.com * Valley Medical Center * 1801 Salmon Creek Lane * 586-2434
151  Backroom rental with server at Rockwell  $ 400
 Oh the possibilities! A party for a friend, exclusive ladies night – it's your room! Host your next event at Rockwell. www.rockwelljuneau.com * Rockwell * 109 S. Franklin Street * 907-463-4340
152  Mark Kelley 2014 Southeast Alaska Calendar  $ 12
  Enjoy spectacular photography by Mark Kelley year-round with this 2014 calendar.  The Mark Kelley Southeast Alaska calendar is in its 20th year! * Mark Kelley Photography * PO Box 20470 * 907.586.1993 *www.markkelley.com
153 Solar Navigator Lantern  $ 52
The Solar Navigator is a rechargeable emergency lantern. Ultra slim and easy to handle, it can recharge anywhere there is sun! An emergency kit must-have! www.westernautojuneau.com * Western Auto Marine * 5165 Glacier Highway * 907.780.4909 *
154  Gift Card for Rainbow Foods  $ 50
 Rainbow Foods is Juneau's natural market, located in the heart of downtown. They offer a wide assortment of natural and organic groceries, bulk foods, refrigerated & dairy products, and frozen foods, * Rainbow Foods * 224 4th St. * 907.586.6476 * www.rainbow-foods.org
155 Glacier Flightseeing Tour for 2  $ 250
 Wings of Alaska now features a Glacier Flightseeing tour. This is a space available set of 2 tickets.  – www.wingsofalaska.com * Wings of Alaska * 8421 Livingston Way * 907.789.0790
156 Heritage Coffee Gift Card  $ 50
 A $50 Gift Card from Heritage Coffee Roasting Co., Juneau's hometown roaster and the oldest privately-owned coffee roasting company in Alaska. Enjoy your favorite coffee drink at the Heritage closest * Heritage Coffee * 625 W 7th St. * 907.586.1088 *www.heritagecoffee.com 
157   HOTDOG Punch Card!!  $25
A punch card for 5 delicious hotdogs from JB's Alaskan Sled Dogs.
Hour 1, Hour 2, Hour 3, Hour 4, Hour 5, Hour 6, Hour 7, Hour 8.