9 AM – 10 AM
---
21   15″ Legacy Xtratufs -name your size!  $ 100
 We all love and need xtratufs. Get a pair of 15″ Legacy boots, the original fishing boot and of course, Alaska's running shoe. These will ship direct from the manufacturer to your home. Sizing details can be found at the link below.  * Honeywell Corporation – XTRATUF * 207-318-4726 * https://www.xtratufboots.com/products/Pages/22272G.aspx
 22  Farm to Table Certificate from Full Circle Farms  $ 60
 Live the Good Food life with Full Circle's Farm to Table organic produce delivery. Enjoy certified organic produce from their farm and partner growers delivered weekly to your home or a convenient community pick-up spot. * Full Circle Farm * 425.333.4677 * www.fullcircle.com
23   Overnight stay for 2 at Chena Hot Springs Resort  $ 269
 Imagine yourself having a nice soak in the Hot Springs, aaaahhh.  This certificate is for an overnight stay for 2 in the Moose Lodge with pool and hot springs passes. Blackout dates apply and gratuities & taxes are additional. * Chena Hot Springs Resort * Fairbanks, Alaska * www.chenahotsprings.com * 907.451.8104.
24  Big Bird Brand Nagoonberry Liqueur  $ 25
 Unique, one-of-a-kind, cannot buy this in a store, made locally by the Bosworth's – Big Bird Brand Nagoonberry Liqueur. Enjoyable on its own, or use creatively in cocktails * Big Bird Brand * 165 Behrends Ave * 907.586.4837
 25  Three Day Kayak Rental for 2   $ 315
Paddle to Berner's Bay, Tracy Arm or Admiralty Island this summer with a three day kayak rental for two from the Alaska Boat & Kayak center – Above & Beyond Alaska's kayak rental shop in Auke Bay harbor. You can choose between two single kayaks or one double. *Above and Beyond Alaska * P.O. Box 211202 * 907.364.2333 * www.beyondak.com or www.juneaukayak.com.
26  Gift Card for Rainbow Foods  $ 50
A gift certificate for Rainbow Foods- Juneau's natural market. They offer a wide assortment of natural and organic groceries, bulk foods, refrigerated & dairy products, and frozen foods, as well as vitamins and herbs. Rainbow features the largest selection of fresh organic produce in Southeast Alaska, including over 60 different produce items every day. Our lunch bar serves soup, pizza, hot entrees, sandwiches, and salads every weekday from 11 a.m. to 2:00 p.m. They even have baked goods. * Rainbow Foods * 224 4th St. * 907.586.6476* www.rainbow-foods.org
27   35 X 64  Laminated Alaska Wall Map  $ 50
 Your blank wall needs a MAP! Raven Maps and Images creates each map with attention to accuracy and elegance. This Alaska wall map details everything from cities to mountain ranges and has a lush 3-dimensional look. * The website has a detailed photo of this map. Raven Maps and Images * PO Box 850 * 800.237.0798* www.ravenmaps.com
28  Colon Hydrotherapy with Rainforest Naturapathic  $ 125
 Be good to your large intestine! Naturopath, Dr.Kristin Cox will help treat your body to a restorative and stimulating cleanse. Read more about Dr. Cox and this service at www.rainforestnaturopathic.com * Rainforest Naturopathic Medicine * 418 Harris Street, #316 * 907.523.2102
 29  2 RT Tickets from Juneau to  Gustavus   $ 400
 A getaway to Gustavus this Summer is what you need!  Enjoy the wonderful, locally owned and operated service, of Fjord Flying Service.  *www.fjordflying.com * Fjord Flying Service * P.O. BOX 48, Gustavus, AK  * 907.697.2377
 30  Wild Oven $50 Gift Certificate & Tray of Macaroons  $ 78
 Bringing old-world traditions to Juneau, Wild Oven makes organic, artisan breads, sweet treats and sandwiches. Use this $50 Gift Certificate to delight in everything Wild Oven offers. And as if that isn't enough of a treat – a tray of macaroons to boot.  Delish! * Wild Oven *  3rd & Franklin Street * 907.209.4837. *facebook.com/wildoven
31  One Night Stay at SAGA's Eagle Valley Center  $ 300
 One Night Lodge Rental at SAGA's Eagle Valley Center in the beautiful Amalga Meadows area.This is a fully-equipped lodge with meeting space for 30 and sleeping arrangements for 15. * SAGA's Eagle Valley Center * PO Box 33037 * 907.723.1547 *www.servealaska.org
32  Nine Patch Treasures Susie Q Apron  $ 30
 Susie-Q Apron — a colorful, old-fashioned apron with a sassy ruffle at the bottom.  Made with fabrics from Odette's quilt fabric stash. So pretty, you may to wear them all the time!  * Nine Patch Treasures * 108 6th St. Apt. 2 * 907.586.1787
33  Seattle Mariners Autographed Baseball  $ 75
 Sports Fans – a collectible item from Juneau's adopted baseball team the Seattle Mariners! An official Rawlings autographed baseball by Eric Wedge, the Mariners current Manager. * Seattle Mariners *seattle.mariners.mlb.com
 34  Handcrafted bead necklace with earrings   $ 75
  This necklace and matching earrings, handcrafted by Laura Haywood of Beachdogz Studio, are created with polymer clay. Each bead is unique. This set features earth tones of brown and spring green. Laura specializes in one-of-a-kind pieces of jewelry. * Beachdogz Studio * Douglas, AK * 907.723.7960 *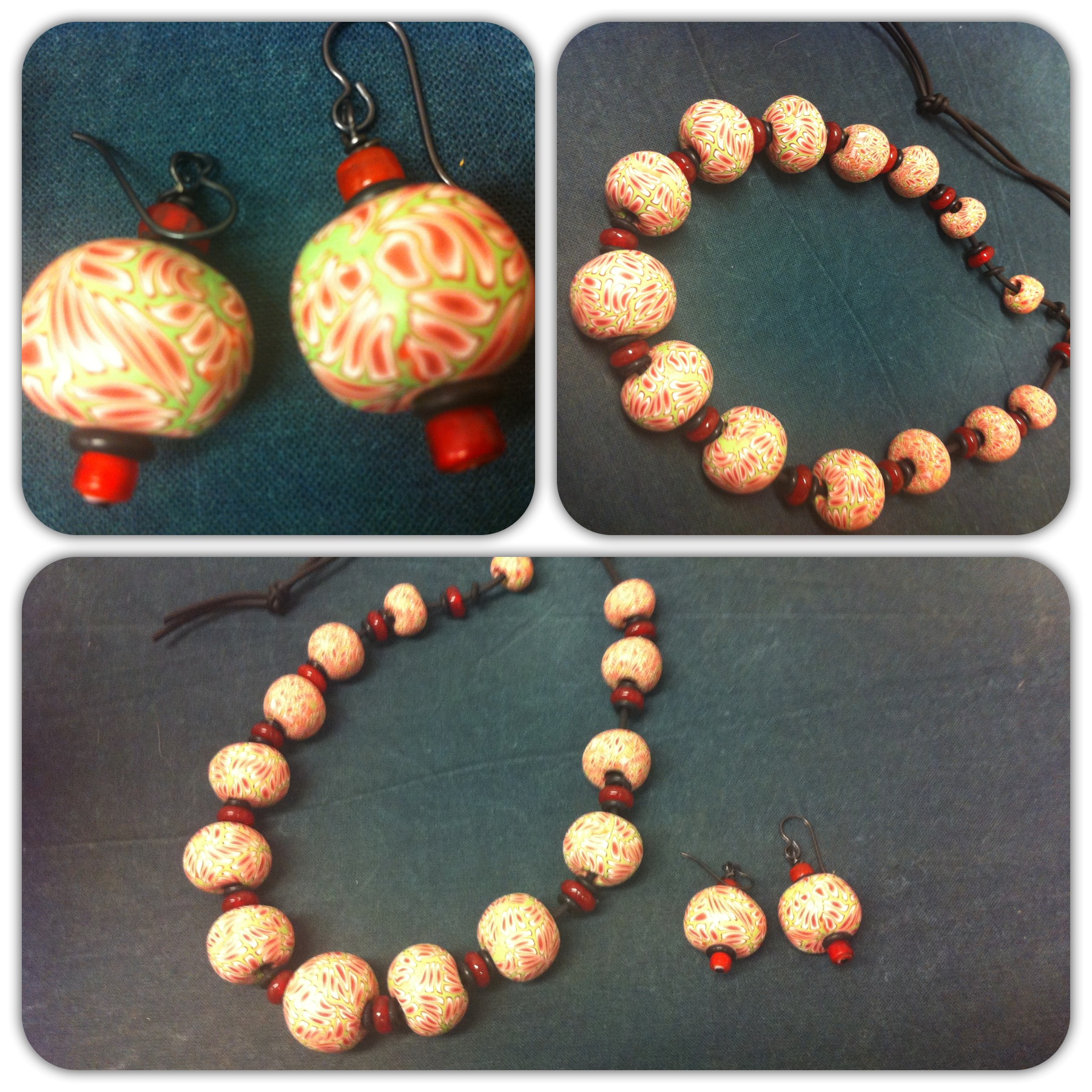 35  Homecare Assistance with Compass Homecare  $ 280
Compass Homecare specializes in care for seniors and people with disabilities. This certificate gives you 8 hours of homecare service which includes respite, chores & errands or personal services. * Compass Homecare * 8800 Glacier Hwy at the Jordan Creek Mall Suite 229 * 907.790.3650 *www.compasshomecare.com
36  Alaska's Whales & Rainforest Trails Tour for 2  $ 398
Experience the abundant wildlife of Southeast Alaska by land and by sea. This exclusive eco-tour combines a unique marine exploration with an easy hike on a secluded rainforest trail at the Mendenhall Glacier. Click on the link below for a sneak peek! *  Gastineau Guiding * 1330 Eastaugh Way #2 * 907.586.9231*
http://www.stepintoalaska.com/tour_shore_excursion_details.cfm?tourid=whalestrails
37  Skil 1/4 Sheet Palm Sander from Valley Lumber  $ 35
Why sand by hand when there is a SKIL 1/4 sheet Palm sander features a 1.8 amp motor, 3-sided sanding and dust sealed switch. Let's go sand something! * Valley Lumber and Hardware * 8525 Old Dairy Rd. * 907.789.7500 * www.valleylumberjuneau.com
 38  Dianne Anderson's North Douglas Nestling  $ 75
Dianne Anderson's North Douglas Nestling is a beautifully- detailed, zinc etching. Zinc etching is a process of drawing into a zinc plate, then submerging the zinc in acid to form the lines, which then holds the inked colors. While you can still find Dianne's prolific work at the Gallery,  she will be discontinuing many large etchings. Get this piece, #12/50, while you can! The photo below is to show detail .  * Juneau Artists Gallery * 175 South Franklin St * 907.586.9891*www.juneauartistsgallery.com
39  Mark Kelley 2014 Southeast Alaska Calendar  $ 12
The beauty of Southeast Alaska is so expertly captured by photographer, Mark Kelley in this 2014 Calendar.  His Southeast Alaska calendar is in its 20th year! * Mark Kelley Photography* 907.586.1993. * PO BOX 20470, Juneau 99802 * www.markkelley.com
Hour 1, Hour 2, Hour 3, Hour 4, Hour 5, Hour 6, Hour 7, Hour 8.