Photo by Steve Halama, Unsplash
Wills, Trusts and More
What is a Will?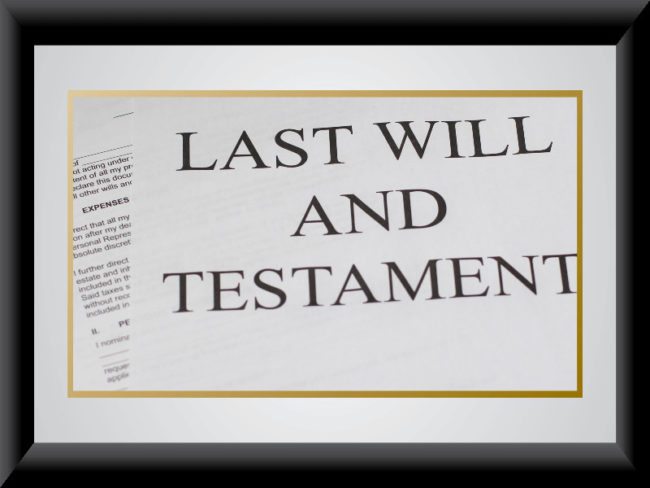 A last will and testament designates to who and how you want your possessions to be distributed after your passing. In Alaska two people must witness a will. A will can be handwritten in some states, including Alaska, although the will must still meet certain standards. Wills do not have to be notarized to be valid, but notarization makes processing the will easier. It is even possible to generate your own will using commercially produced computer programs or from forms available on various websites. Most states have websites with specific information pertaining to that state (in Alaska the site is http://courts.alaska.gov/forms/index.htm#p) but because of the complexity of these laws, an attorney with good knowledge of estate planning is the best resource to get complete and current information relevant to your situation. Be sure you understand the consequences of the decisions you are making and what assets will be controlled by your will.
What is a Trust?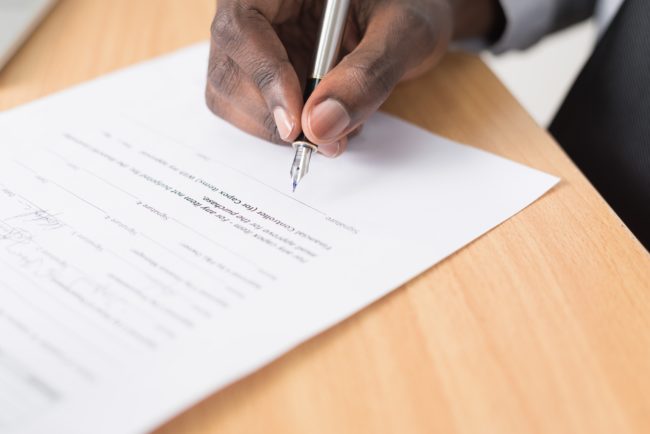 A trust is a type of property ownership arrangement. The person who creates the
trust (usually you, the person planning the estate) is called a grantor. In estate planning, this person can transfer the title of his or her property into a trust to be administered for his or her benefit, for example, in the case of disability during life or upon death. The trust is managed for the benefit of heirs (or beneficiaries). The person designated to administer the trust is called the trustee. A trust can be a revocable trust, where a grantor
retains the right to amend the trust, or an irrevocable trust, which cannot be amended. A person who creates a revocable living trust can also be the trustee, so the property can stay under his or her control.
Different types of trusts are used to accomplish different objectives. A trust can be tailored to meet your individual and specific needs and the needs of your family.
Insurance Options?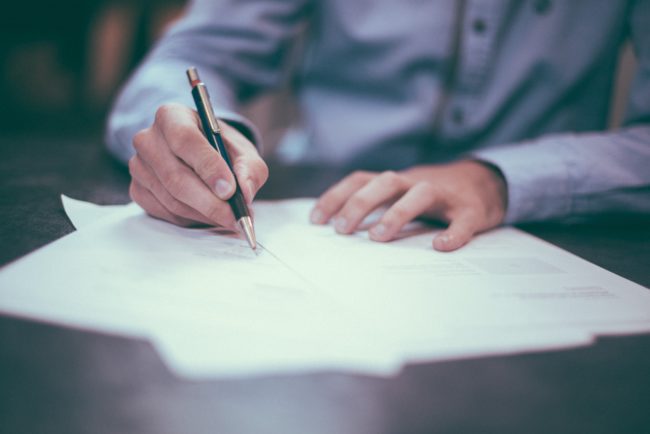 There are different types of life insurance options: term life insurance and permanent life insurance. Term life policies provide life insurance for a specified number of years at a specific premium. This kind of policy is usually less expensive because the insurance is for a defined period of time. These policies do not accumulate a cash value. If the term for this policy has ended, your beneficiary receives nothing. Permanent life insurance – Permanent life policies are polices that remain in force until the policies pay out or expire because the owner fails to pay the premium when due. The insurance company can never cancel this policy for any reason except if it was obtained
under false pretenses. A permanent life policy accrues a cash value over time, so the owner can withdraw the money or surrender the policy and receive the cash value.
Photos in block above by: Melinda Gimpel and Unsplash
Charitable Giving Can Be Included in All These End-of-Life Options
If you desire, you can name the KTOO Legacy Foundation or any non-profit/charitable organization as a beneficiary in a will, trust or life insurance policy. Many people choose to donate a portion of their assets to charity at the time of their death. If you are interested in including the Foundation in any of your end-of-life plans, you should speak with an attorney or make sure that your wishes are clearly spelled out in writing. An attorney or accountant can help you determine how charitable giving at the time of your death might impact tax obligations for your heirs at the time of your passing.
It's easy to name KTOO Legacy Foundation as part of your end-of-life giving plan. If you want, you can let us know by filling out a Declaration of Intent form that we keep on file in a secure location. Or if you don't want to let us know, that's fine too. Either way it's your choice. Whatever you do, by including the KTOO Legacy Foundation in your end-of-life plans, you are investing in the future of public media in Juneau and leaving a lasting legacy behind.
Click here to download a Declaration of Intent form. Or contact KTOO General Manager Bill Legere.
How do I Know my Gift is Secure?
The KTOO Legacy Foundation funds are managed by the Juneau Community Foundation. Our board chose to have the Juneau Community Foundation manage and grow the fund because of their expertise. We felt this was the safest and most transparent way to be sure that all gifts to the KTOO Legacy Foundation grow toward our goal.