Photo by Heather Shevlin, Unsplash
Meet the Legacy Foundation Board of Directors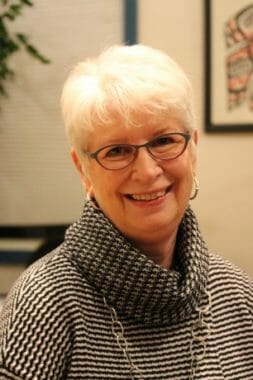 Sioux Douglas has lived in Juneau, where she raised her family, for 44 years, excluding six years when she lived in Skagway. She has served on various organization boards and volunteered in both communities, including serving a term as Mayor of Skagway. In both places she's been a consistently active public broadcasting supporter. Some of her community service has included being on the KTOO Board of Directors, 10 years on the Juneau Community Foundation Board, the KTOO Community Advisory Board, and she is currently chair of the KTOO Legacy Foundation. Professionally Sioux primarily worked in the telephone and telecommunications industries. She was statewide coordinator of the Legislative Teleconference Network. She served in four state administrations as Director of Telecommunications for policy and planning and as telecommunications special assistant to the Commissioner of Administration. She also worked at KTOO in development positions as well as served as legislative aide to Rep. Bill Hudson. Fulfilling a dream to become an Innkeeper by purchasing and operating the Historic Skagway Inn was an interesting and fulfilling career departure. Since 2012 Sioux has worked with Senior Citizen Support Services, Inc. to help bring senior assisted living to Juneau.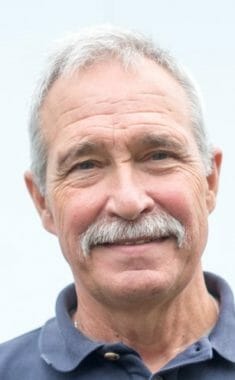 George Reifenstein came to Juneau in 1969 and spent his summers working on the Alaska Marine Highway System while pursuing a degree in Political Science from the Maxwell School at Syracuse University. Graduating in 1972, he settled in Juneau with his wife, Deb, and spent most of his working career with the AMHS and Goldbelt, Incorporated. Prior to his retirement in 2011 he was the GM at the Mount Roberts Tramway for 10 years. He has spent 46 years as a volunteer first responder with Capitol City Fire/Rescue, has been a Boy Scout leader and continues to serve as an advisor to the Great Alaska Council and on the boards of Capitol Community Broadcasting Inc., Healing Hand Foundation and Juneau Community Foundation. George was the recipient of the Juneau Chamber of Commerce Lifetime Achievement Award in 2015. His Tlingit name is Shaayeegán; he is a Kiks.adi of the Gagaan Hit (Sun House.)

Barbara Sheinberg served on the KTOO Board of Directors from 2007-2014 and since 2014 has been on the KTOO Community Advisory Board. She is a community planner and since 1989 has been principal of Sheinberg Associates, is past Alaska state representative to the Western US Planning Resources Board, and served three years on the Board of the Alaska chapter of the American Planning Association. She currently sits on the Juneau Board of Equalization. Barbara is also part of the Capital Campaign team that recently raised almost $2 million for the Gustavus Community Center.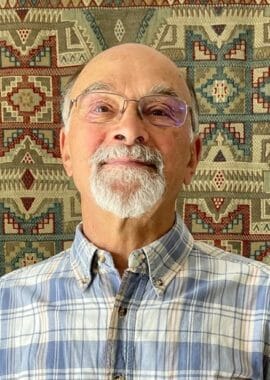 Jim Alter is a lifetime Alaskan who grew up Juneau. After 9 years of teaching in rural and bush Alaska, he worked for 24 years for NEA-Alaska as an advocate for school employees. Since 1980 he and his wife, Jean Ann Alter, have lived in Juneau. They have 3 children and 6 grandchildren. During Jim's Juneau residence he has been actively involved in the life and community of Kunéix Hidi Northern Light United Church not only as a member but as in a number of volunteer roles ranging from Treasurer to snow-shoveler. He also continues as an active member of the Downtown Juneau Rotary Club. Throughout his working and retired life, wherever he has lived, Jim has had public radio and broadcasting as a daily source of information and entertainment. Such a presence has enhanced the quality of his life. By serving on the KTOO Endowment Board, he hopes to facilitate the possibility of others having similar experiences to his.
Vance Sanders (not pictured) is an attorney who has practiced in Alaska since 1984. He has been a board member and president of Alaska Legal Services Corporation, Capital Community Broadcasting, Inc., End of Life Foundation, Inc., and Disability Law Center. He has also served on the Northern Light United Church Council (as a member and as moderator), and as a Commissioner on the Alaska Public Offices Commission (vice-chair and chair).