Alaska Supreme Court
Notice anything different?
We've improved our archives and made it easier to find things. If you have questions or suggestions, we're continuing to improve Gavel and would love to hear from you. (The previous version of this page is also available for the time being.)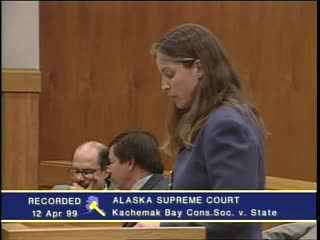 32:05
Oral Arguments: Kachemak Bay Conservation Society v. State, S-08554 Were Cooke Inlet oil and gas leases consistant with coastal management plan?
Oral Arguments: Allen v. Phillips Petroleum, S-8690 Allen appeals a denial for compulsory unitization of two oil and gas leases.