Fire Ops 101 participants also learned about the basic challenges of responding to a medical call in Juneau. Many members of Capital City Fire and Rescue are qualified as Emergency Medical Technicians (EMT) or even as a higher-level Paramedic.
It's fairly common for Juneau residents to see a fire engine dispatched to follow an ambulance to a medical call. But why?
CCF/R officials say the number of firefighters is only half what they need for the various apparatus and vehicles. The captain and engineer may be the only ones at the scene of the structure fire until other crews arrive or volunteers are summoned.
And ambulance crews? It's now very clear why just two EMTs at the scene of medical call may not be enough, especially if there is any difficulty in transporting the patient to the hospital or providing care inside a moving ambulance. Firefighters from other apparatus would have to help carry the patient out on a backboard or drive the ambulance as EMTs continue working in the back.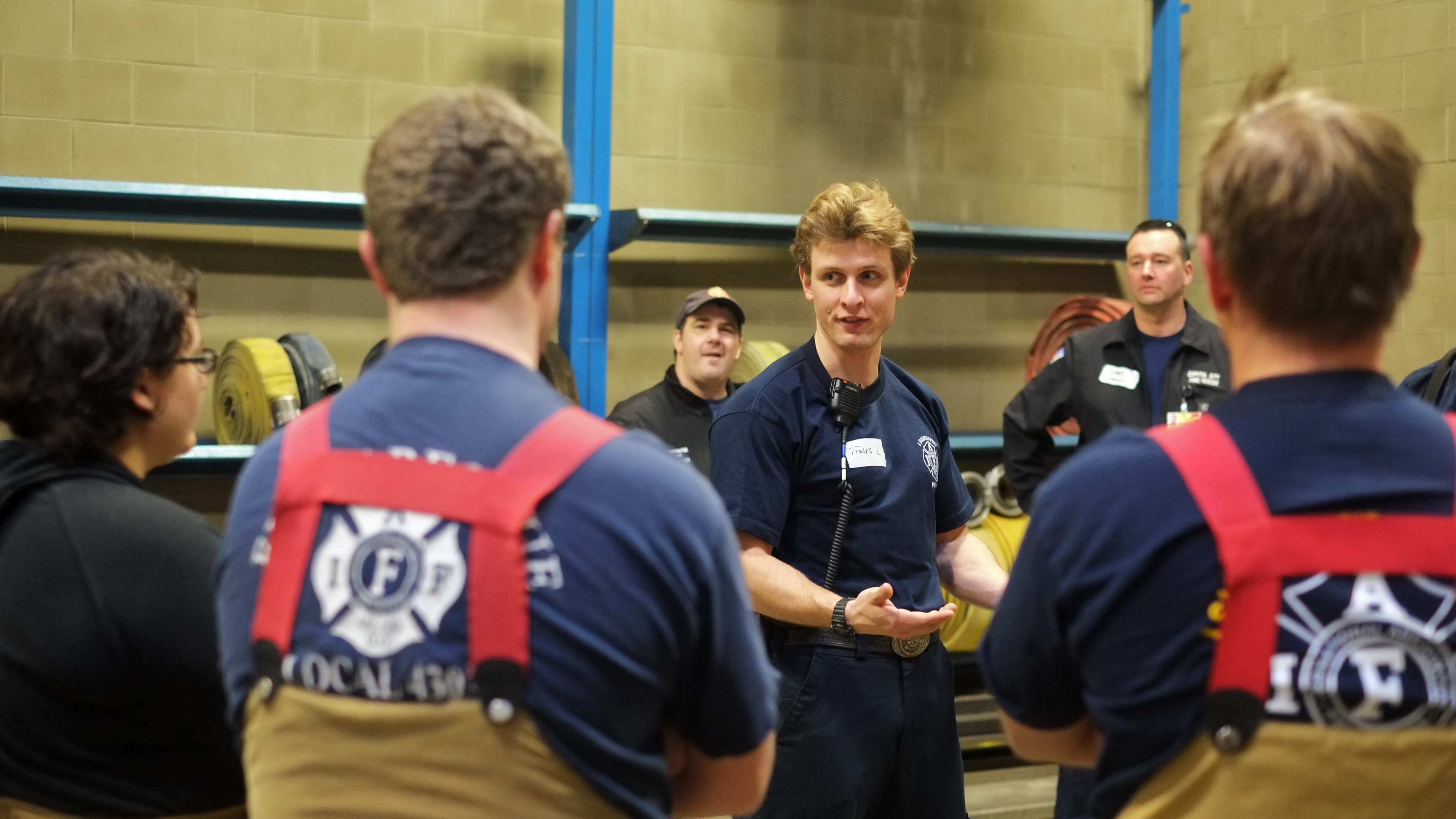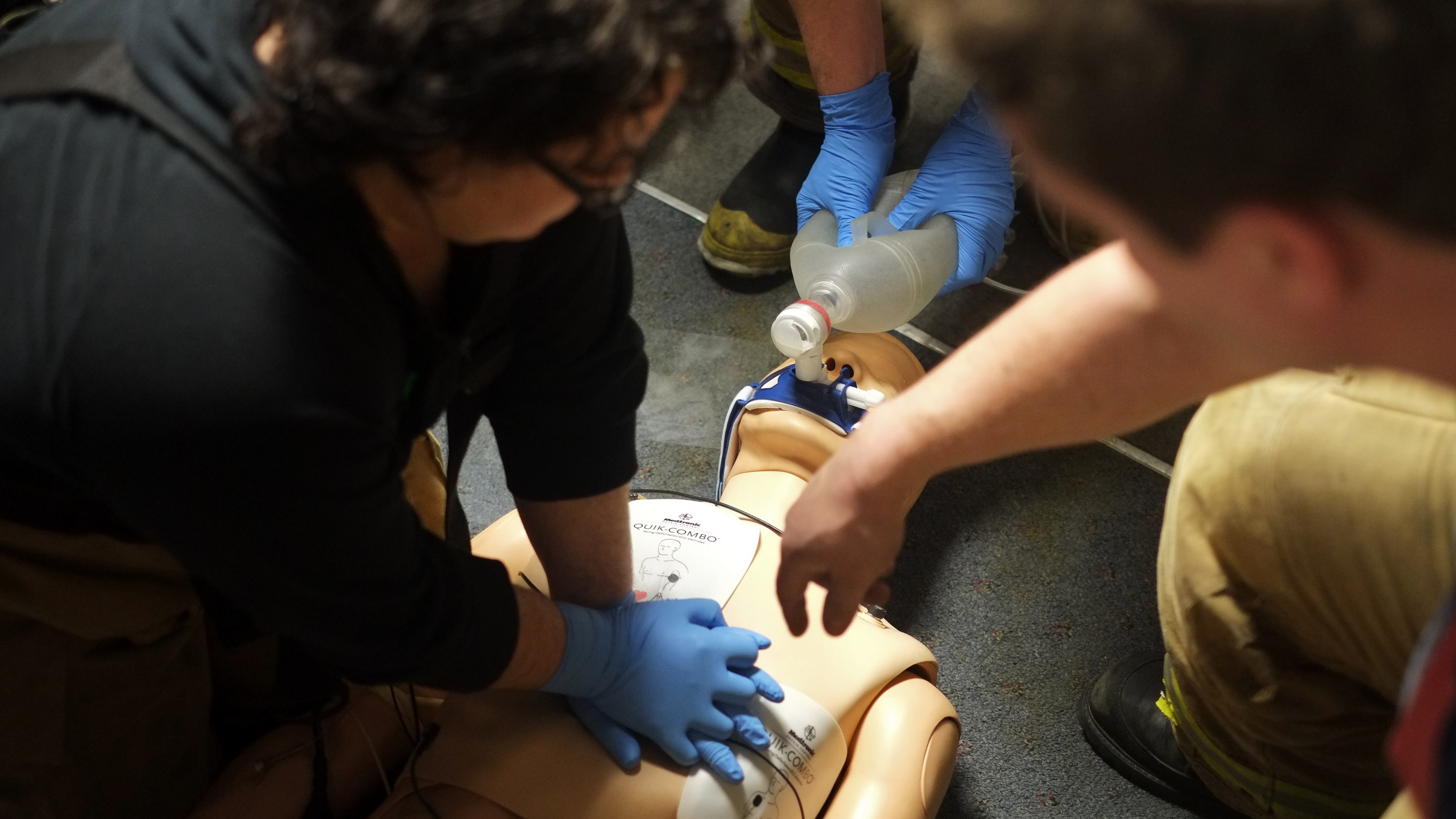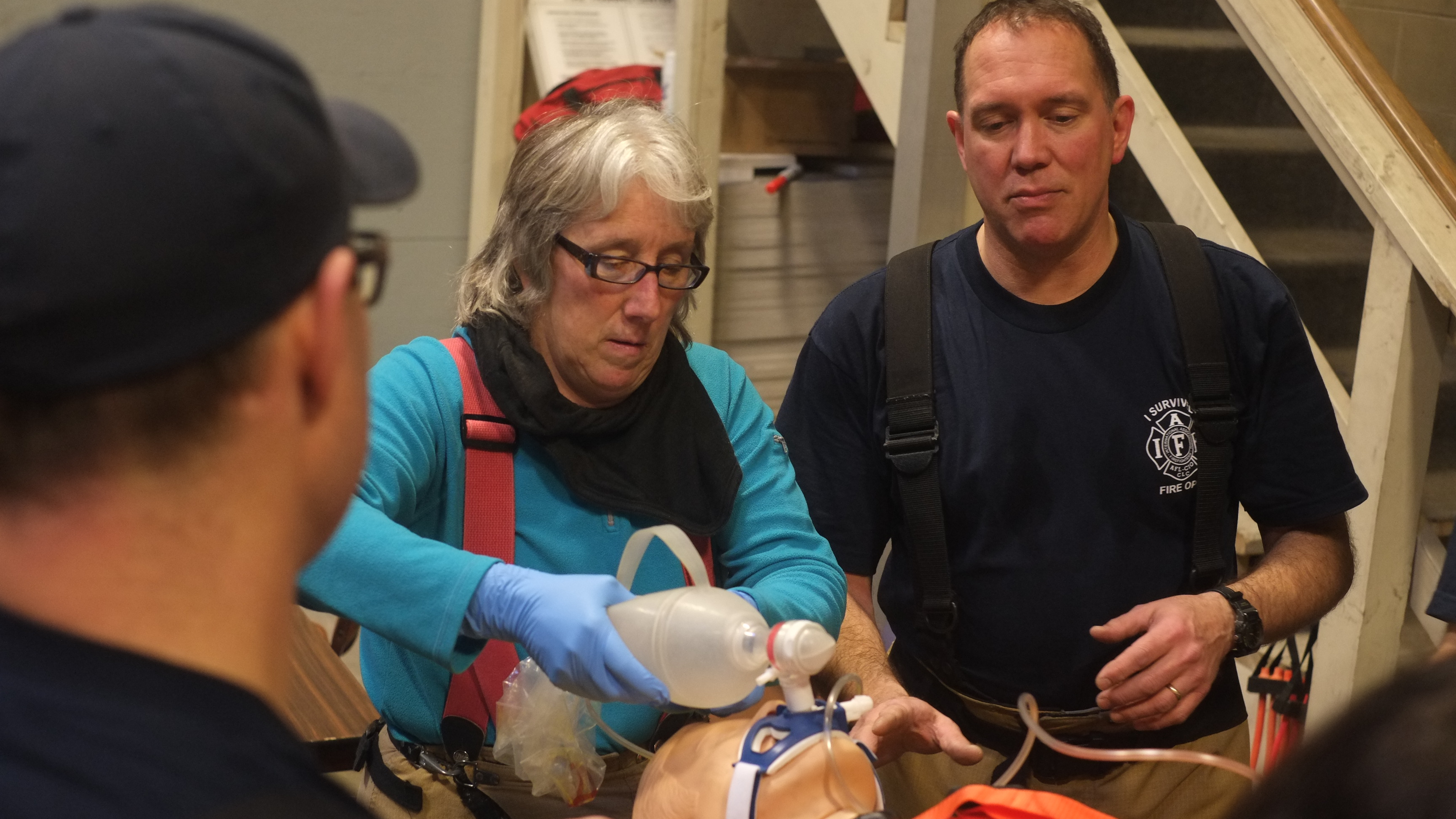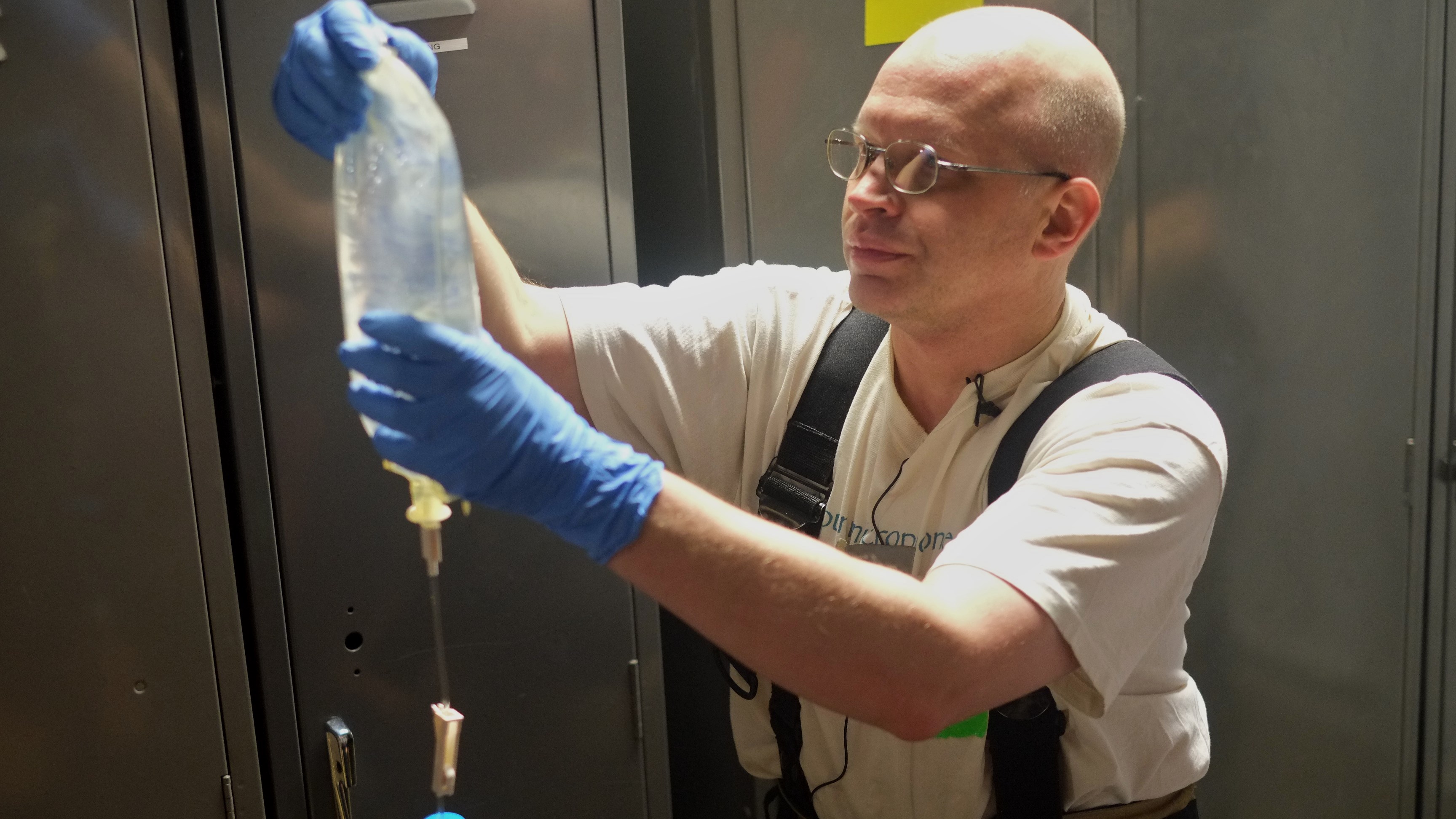 ---
Radio feature excerpt:
At 185 pounds, this patient may not be that heavy. But, still, it's no wonder that firefighters frequently get injured on the job. CCF/R's Erik Goldsberry says back injuries are at the top of the list.
"Imagine if this is a 350 pound man and how much harder that it's going to be," says EMT Travis Larsen. "Or, if he was in a bathroom?"
Fortunately, we have some room to maneuver around the patient and slide him onto a backboard. Before moving him down to the first floor, we make sure that the connections for the heart monitor and intravenous solution are still secure.
I get to step backward down the stairs, holding my end of backboard as high as I can.
"Hold him high, Matt!" Goldsberry says.
"You're going to want to go higher and higher," advises Joe Mishler, another firefighter shadow, as I begin to carefully step down.
At the bottom of the stairs, we put the backboard on a gurney, wheel it out the door, and into the ambulance for the trip to the hospital.
---