During Fire Ops 101, participants learned the basic techniques of entering a structure already involved in fire, searching for any incapacitated victims, and extinguishing an interior fire.
Fires would be lit or smoke generators would be activated in the various training rooms at the Hagevig Fire Training Center in Juneau.
Students would learn how to use a halligan tool to force open a locked door.
They would also enter a darkened room on their knees to quickly search for a possible victim, or – while hauling hose – search for a fire source before putting it out.
Another scenario featured the use of a thermal imaging camera to locate a potential fire victim in a dark or smoke-filled room.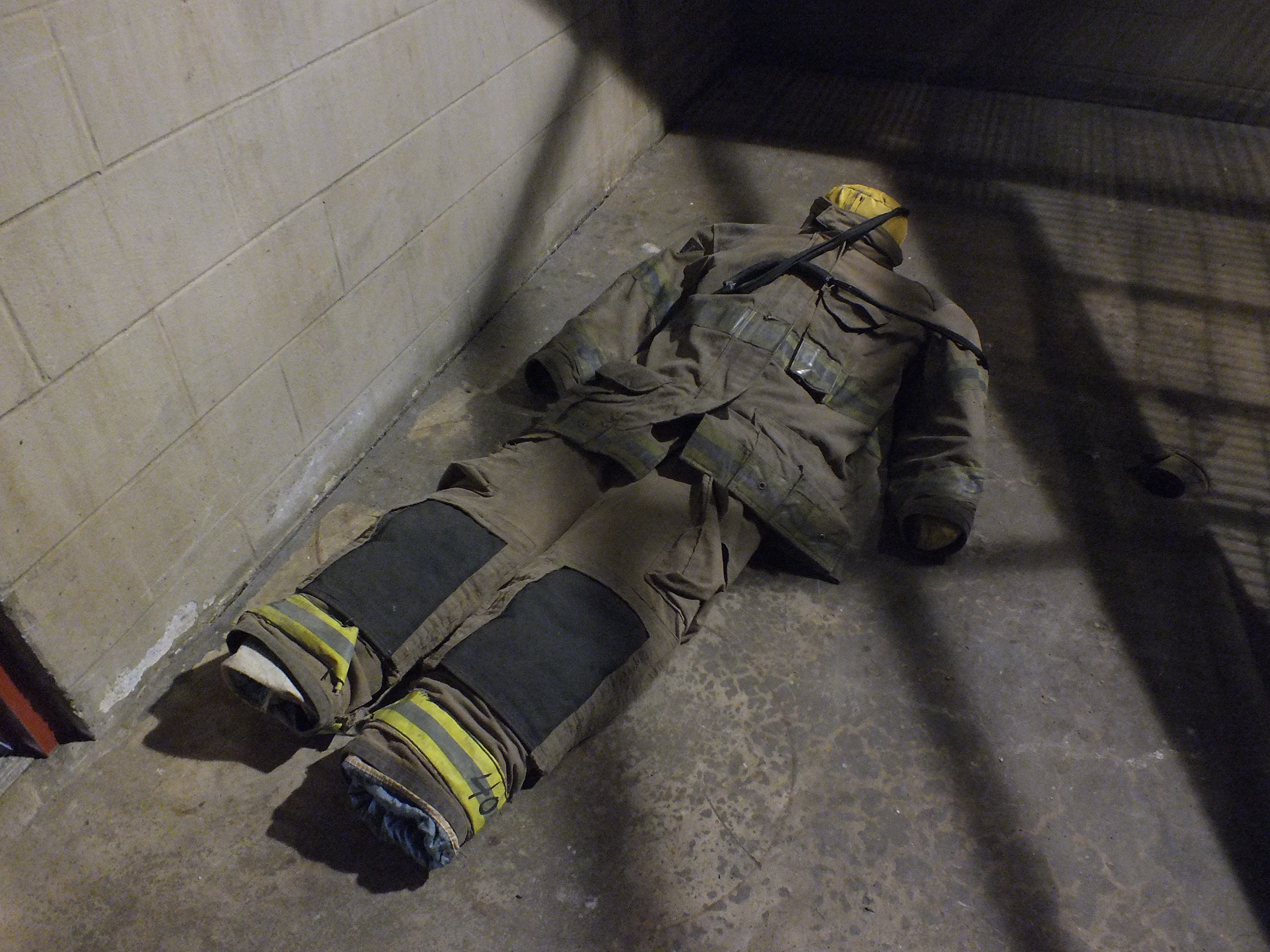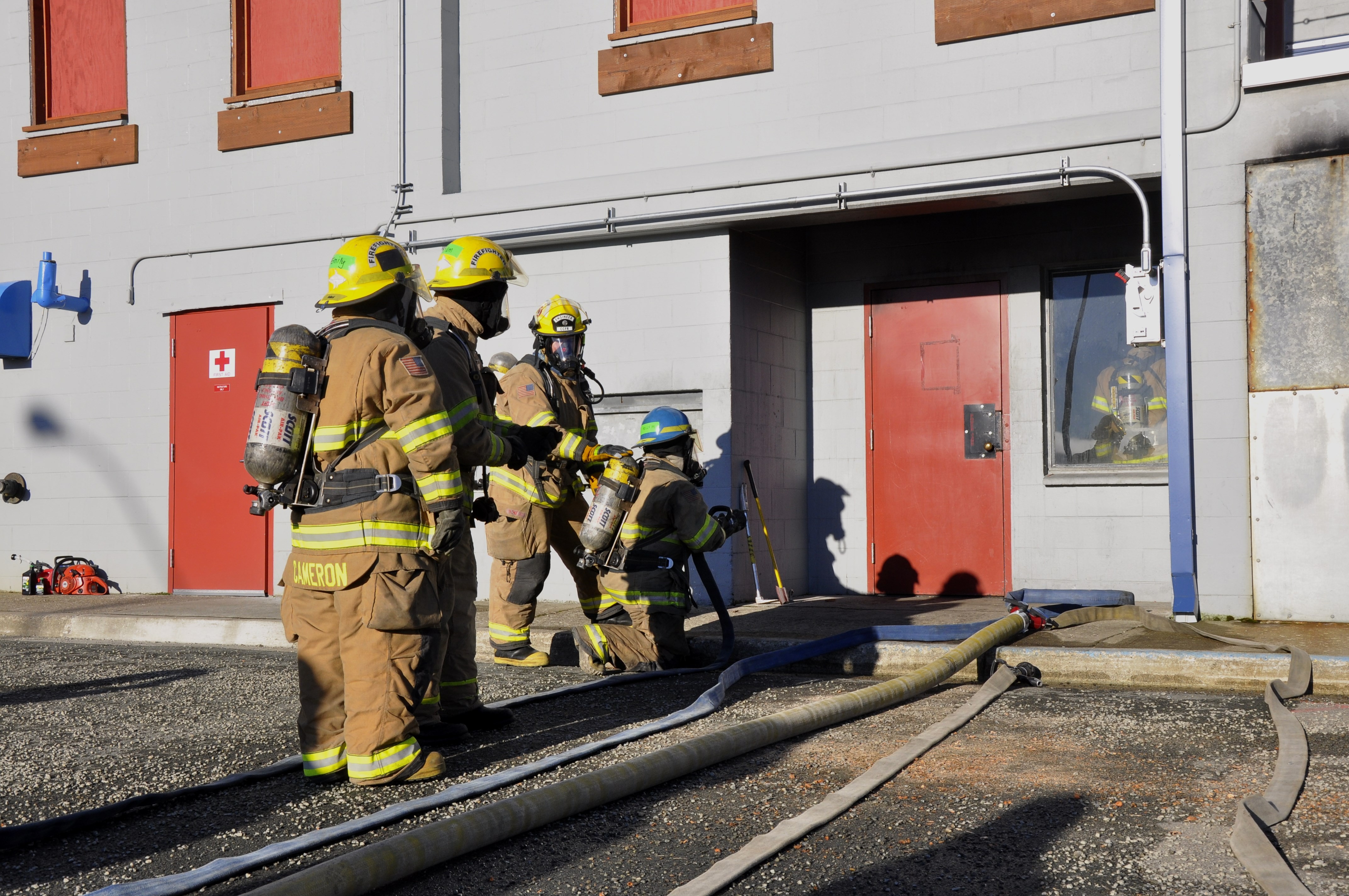 ---
Radio feature excerpt:
Some Juneau engines are now equipped with TICs. At several thousand dollars a piece, critics have labeled them as extravagant or expensive toys. But firefighters call them lifesavers, both for fire victims and themselves. I'm about to find out for myself.
We enter the dark room on our knees. I'm first in and move slowly along the righthand side feeling out walls, furniture, and appliances. I turn on a small flashlight mounted on my chest. But the flashlight is useless because the smoke is so thick.  It's like turning on high-beams while driving through a blizzard.
At the urging of a firefighter trainer who's trailing me, I hold up the TIC and clearly see another person in a corner of the room. He appears as very bright white shape on a black background, apparently sitting in a recliner and doing a silly moose ear-hand gesture at me. I go directly to him…  
---